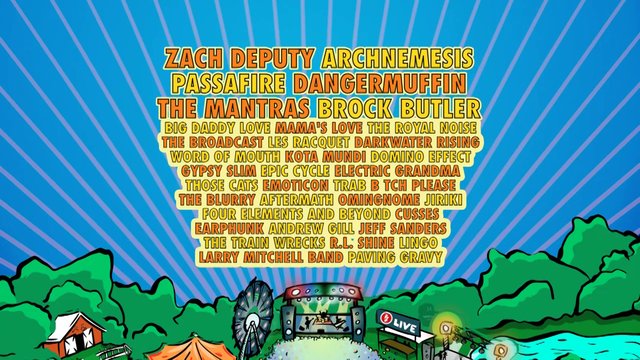 From the family that brought you Live Wire Music Hall, comes Savannah's first ever camping festival, Savannah Summer Solstice Music and Arts Festival. The festival will be held at Red Gate Farms, a beautiful 200 acre campground located just 8 minutes from downtown Savannah, June 21st­23rd. The festival will include:
35+ musical acts representing the best in national, regional, and local talent performing on multiple stages
2 nights of primitive on site camping (Fri & Sat)
Cultural and artist vendors educating, creating, and selling products
A variety of fare offered by some of Savannah's best restaurants
A family gathering celebrating music and arts with a dedicated area for children and parents to enjoy (including art education, carnival style attractions, and an exceptional musical experience)
Charity Fundraising to benefit Survivor Glam Squad
Gates will open early Friday June 21st with live music to follow. The last musical performance will end the afternoon of Sunday June 23rd.
Lineup
Zach Deputy
Archnemesis
Passafire
dangermuffin
The Mantras
Brock Butler
Big Daddy Love
Les Racquet
The Broadcast
Dark Water Rising
The Royal Noise
Mama's Love
Larry Mitchell Band
Earphunk
R.L. Shine
Word of Mouth
TRAB
Gypsy Slim
Four Elements and Beyond
Bitch Please
Emoticon
Kota Mundi
Domino Effect
Electric Grandma
Trainwrecks
Epic Cycle
Omingnome
The Blurry Aftermath
Cusses
Lingo
Jiriki
Andrew Gill