The Royal Noise are a gang of rascally vagabonds who take their craft very seriously. It's more than possible that you already heard of this fantastic band and they are beyond excited to announce the recent release of their second  studio CD "Unbreakable". The Royal Noise is coming hot and fast out of the gate with a bunch of exciting shows and a sound so explosive, high energy, raw and dirty and so, so damn funky!  Their dynamic performances deliver heavy grooves, genre blending compositions, intricate synchronism, incessant experimentation and top-notch musicianship that sets them apart from their peers and keeps avid listeners returning to shows. They are exactly what the live music experience should be all about.
Fusing diverse and creative jazz-rock instrumentation the band's latest album incorporates sounds that will make you excited, happy and maybe even jump up and want to dance. "Unbreakable" pulsates with funky rhythms and jazz-rock, with the vintage and contemporary flavors of Lettuce, The New Mastersounds, Galactic and Herbie Hancock. The outcome is both pacifying and intense, lasting and resonant in the manner of early jazz-rock music.
Founded in 2010 by guitarist Johan Harvey and strengthened by the addition of Andrew Toy (formerly of Scythian) in early 2013, The Royal Noise deliver shape-shifting whirlwinds of tireless grooves, catchy melodies and ever-evolving, earthy jams steeped in heavy East Coast funk.
Les Racquet are three: Three musicians with impressive three part harmonies who've released three albums in three years.  They've subleased their Brooklyn apartment and have been living out of their van while continuously touring the entire USA.
Hot off the heels of their acclaimed EP "Be Water My Friend" Les Racquet is on the road in support of their highly anticipated new album "Whale Hail". So far the tour has taken the band from the Northeast, Midwest to the West coast and back to the Southeast. The trio has been making waves with their dynamic live performances and festival appearances since their 2010 inception. Heralded as one of the most highly acclaimed young acts in the US today, they are quickly establishing a reputation for delivering exciting live shows to passionate music fans with high energy and brazen sincerity - intimate and engaging, no matter the venue size.
"Whale Hail" is more of a refined version of the same raw yet melodic spirit, and continues to deliver the unexpected twists and turns of cleverly-crafted musicianship played with devilish style and endearing lyricism. They continue to stay honest and traditional with their multi- genre song craft, infectious grooves and stunning 3-part harmonies.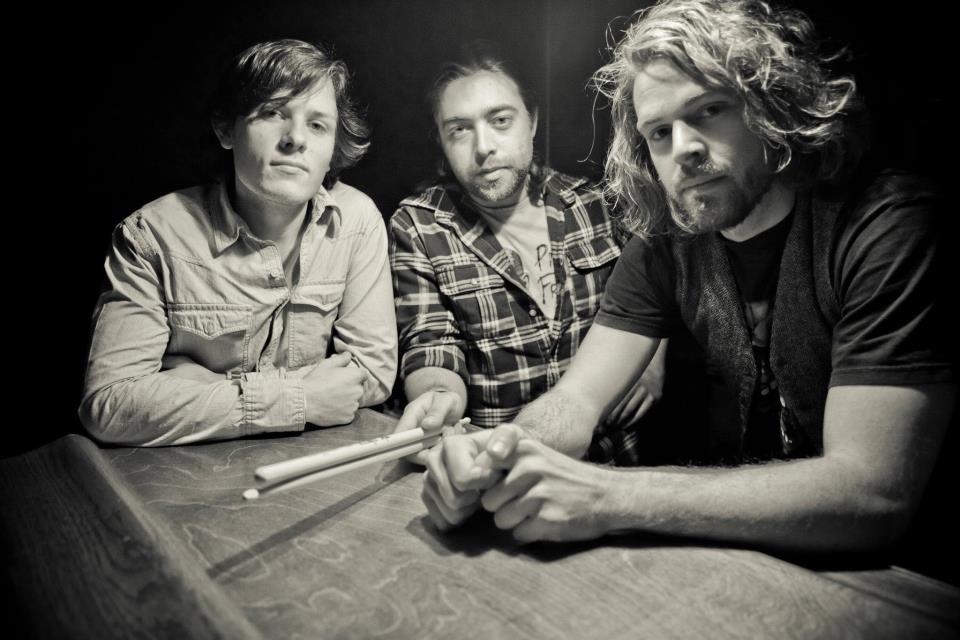 WEBSITE   FACEBOOK   TWITTER   VIDEO
Combine the soulful vibe of the 70s with a high energy live rock show and you have Asheville, North Carolina's The Broadcast.
Originally formed in Brooklyn, NY in 2007, this six-piece soul rock band is known for their tight and energizing performances that have vaulted them into the national spotlight.
The Broadcast's musical influences range from classic rock & roll to soul and blues creating a unique style only known as their own. Lead vocalist Caitlin Krisko commands the stage with a raw vocal prowess not found in many her age. Krisko's captivating voice has often been compared to the likes of Janis Joplin, Grace Potter, Adele and Aretha Franklin.
Their powerhouse performances are not only characterized by Krisko's dynamic voice but also by the interplay of the band. The trio of Michael Davis (drums), Matthew Davis (bass) and Tyler Housholder (percussion) create solid, rich foundations of rhythm that drive the band. Guitarist Aaron Austin and keyboardist Rich Brownstein punctuate the group's sound with their soulful solo's and deep tonal textures.The Broadcast just released their highly anticipated album "Dodge the Arrow" Sept 24, 2013.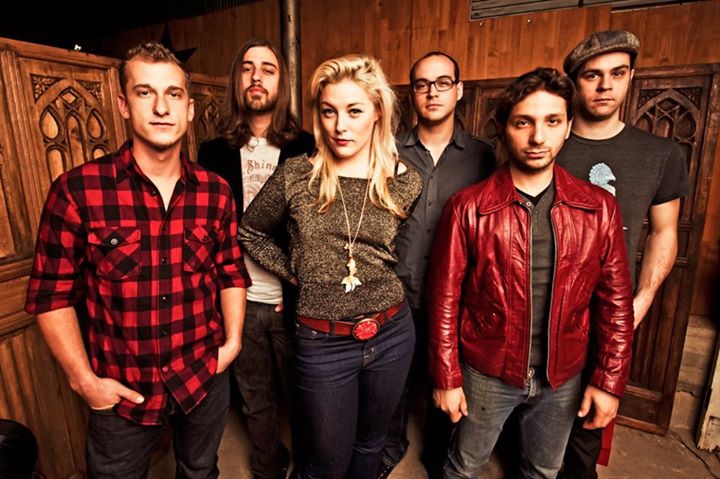 WEBSITE   FACEBOOK   TWITTER   VIDEO
DATE: Friday Nov 01, 2013
The Broadcast (8PM)
Les Racquet (9:45PM)
The Royal Noise (11:30PM)
LOCATION: The Legendary Dobbs (304 South Street Philadelphia, PA 19147)
PHONE: (215) 469-1179
TICKETS: $10
AGES: 21+
VENUE WEBSITE: http://www.dobbsphilly.com
##