Posted by: Anonymous | July 25th, 2008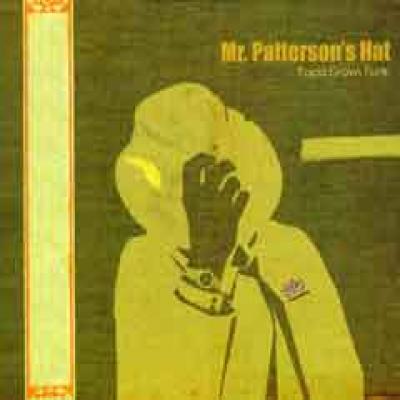 Turns out that Mr. Patterson is a sharp dresser who frequents that band's favorite hometown haunt, the legendary Maple Leaf Bar. Mr. Patterson staunchly refuses to dance if the band isn't nailing the groove, so his bobbing, flashy hats have become a barometer of funk for the band at their many post-Katrina Maple Leaf shows.
It takes a lot to get Mr. Patterson's Hat bouncing, and Papa Grows Funk has plenty happening in this album's hour of power. Along with Gros' flawless B3, wurlitzer, clavinet, and piano playing, Jason Mingledorff's sultry sax interjects at the right times with conversational proclamations, June Yamagishi's guitar is darn near sterotypically funky, and Jeffrey Alexander's drums reveal all of the essential textures necessary for a good neck-snapping funk session. Bassist Marc Pero balances out the cavalcade of "J" players with foundations as rigid as steel and perfectly slap-happy.
The album showcases a balance of vocal tunes and instrumental jams, and Gros' voice is suitably streetwise for the strutting funk sound he creates, a spicy mix of Dr. John, Billy Gibbons, and himself. "Walkin' in Our Own Shoes" deserves the radio edit incuded at the end of the disc, because it should be a single - it utilizes the band's surprisingly tight vocal harmonies and incorporates all the juiciest types of groove the band can muster. Each player is turned loose on the instrumental "Gone Gonzo," where Mingledorff leads the way and Yamagishi delivers a rare guitar solo over a rolling groove that just begs for it. The two players then work together to create a mesmerizing harmonic concoction on "Slapjack."
There's plenty of rhythmic diversity for a funk album - "Tootie Montana" is a percolating pot of hot liquid that fills the room with the smells of New Orleans, pleasant and otherwise. "Go!" utilizes dramatic percussion and sudden stops to fulfill its mission, which, like the rest of the album, is to make the listener move. We can start calling John Gros "Dr. Greenthumb," because he's been harvesting funk perfection for almost a decade now.

--Bryan Rodgers