By: Chris Robie
Photo's by: Michael Weintrob, Jeff Kravitz, Taylor Crothers, Dave Vann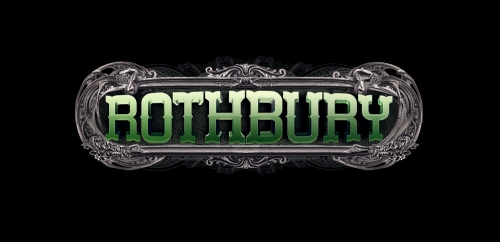 If you had to settle on just one festival to attend this year which one would it be? How would you choose? Summer is almost here and with so many festivals on the horizon it's kind of hard to decide...or is it? Let's break it down a bit. What do you look for in a festival? The first most obvious answer would be the music. After that it would be the price of admission and then the overall "festival experience". As far as having the most bands to choose from there's really only two festivals that stand out, Bonnaroo & Rothbury. Bonnaroo may have the edge when it comes down to the most bands but for the overall ultimate festival experience - It's Rothbury, hands down...or hands up!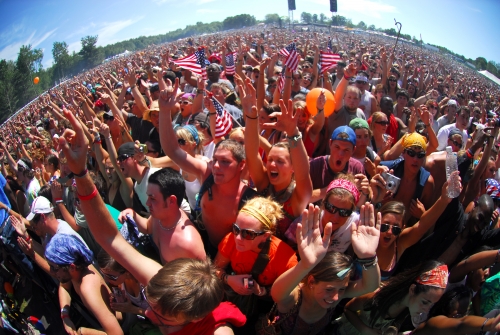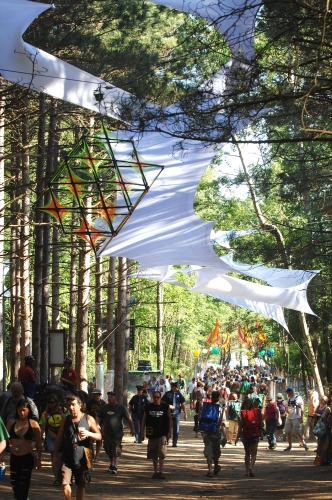 Music wise, Rothbury will not disappoint. You can see just about everyone you would want to see at any other festival right here in one place. Rothbury will not only offer some of the best artists but also an adventure that you will surely cherish for many years to come. Think of it as a weekend retreat to a place that's not even from this Earth but a far off distant world in some other strange universe. The Sherwood Forest experience alone is nearly worth the price of admission. Committed to exploring the integration of art and modern thought and technology throughout the event, Rothbury creates a unique 21st century American gathering unlike any other.
As far as entertainment goes when you decide to take a breather from the awesome line-up, Rothbury is, essentially, a giant playground for big kids. Most noteworthy of all is the Sherwood Forest. Set up last year by SCI's ex light man,
Andy Carrol
, Sherwood Forest left you wondering where exactly you were in the world. It was a visual paradise, with large, florescent, geometric ornaments swaying gently in the trees, giant enchanted pumpkins large enough for you to sit in springing up from the ground, brightly colored hammocks stretching from tree to tree, and a peaceful, elaborate garden made up of sticks, rocks, and fruit. Not to mention the people in ornate costumes playing hide and go seek between the thick forests. And that's just in the daytime.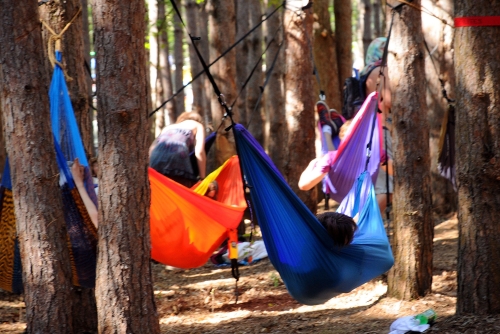 When you're not busy getting lost in the forest, you'll be busy getting lost in the heavy beats of the "spun monkeys", a mechanical device placed just inside the main gate. You'll slightly revert back to your 7 year old self while gazing at the jungle gym-like structure of the Tripolee Domes, one of the stages designed for you to get down (and up!) in.  You can lose an hour or two playing in the percussive junk garden with instruments made from recycled...well, junk. Everywhere you turn at Rothbury, your senses are bombarded with artful stimuli. I can only imagine what wonders they will come up with this year. I'm also looking forward to checking out the Rothbury Think Tank. Hands-on workshops will offer opportunities to learn how to find a green job, make your home and office more energy efficient, grow your own organic food, and more.
Rothbury 2009 also unveils its broadened Good Life VIP offerings. Expanded this year to fit all budgets and tastes, Rothbury's VIP experiences are unmatched by any other U.S. festival. Utilizing the festival's unique site, fans can choose from a variety of sleeping/living options including beach front and forested environments and a selection of habitats such as safari tents, teepees, pre-fab camping packages and more.  Each Good Life neighborhood offers a distinctly different living experience for a variety of budgets.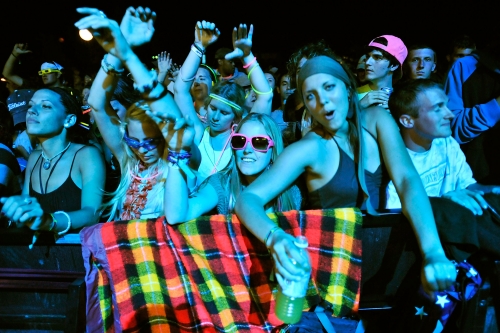 2009 Rothbury Artist lineup-
THE DEAD   *   (ONLY SUMMER PERFORMANCE)   *   BOB DYLAN AND HIS BAND   *   THE STRING CHEESE INCIDENT   *   (ONLY 2009 PERFORMANCE)   *   WILLIE NELSON & FAMILY   *   THE BLACK CROWES   *   DAMIAN 'JR. GONG' MARLEY & NAS   *   STS9   *   G. LOVE & SPECIAL SAUCE   *   GOV'T MULE   *   BROKEN SOCIAL SCENE   *   YONDER MOUNTAIN STRING BAND   *   THE DISCO BISCUITS   *   LES CLAYPOOL   *   COLD WAR KIDS   *   JOHN BUTLER   *   CHROMEO   *   ANI DIFRANCO   *   MSTRKRFT   *   MATISYAHU   *   GIRL TALK   *   GUSTER   *   FEMI KUTI & THE POSITIVE FORCE   *   MARTIN SEXTON   *   FLOGGING MOLLY   *   RAILROAD EARTH   *   THE HOLD STEADY   *   TOOTS & THE MAYTALS   *   RALPH STANLEY & THE CLINCH MOUNTAIN BOYS   *   BRETT DENNEN   *   ZAPPA PLAYS ZAPPA   *   GRACE POTTER AND THE NOCTURNALS   *   SHPONGLE DJ SET   *   SON VOLT   *   JACKIE GREENE   *   LOTUS   *   SOULIVE   *   MAN MAN   *   PETER ROWAN BLUEGRASS BAND W/ TONY RICE   *   KING SUNNY ADE & HIS AFRICAN BEATS   *   KID CUDI   *   STS9 (LIVE PA SET)   *   THE GLITCH MOB   *   DAVY KNOWLES AND BACK DOOR SLAM   *   EOTO   *   PRETTY LIGHTS   *   REBELUTION   *   QUANNUM ALL STARS FT. LYRICS BORN, THE MIGHTY UNDERDOGS, GIFT OF GAB, LIFESAVAS & JOYO VELARDE   *   TOUBAB KREWE   *   SAM ROBERTS BAND   *   HILL COUNTRY REVUE   *   LIPP SERVICE (ELIOT LIPP + MEMBERS OF PNUMA)   *   2020 SOUNDSYSTEM   *   BREAK SCIENCE FT. ADAM DEITCH   *   THE HARD LESSONS   *   UNDERGROUND ORCHESTRA   *   FUTURE ROCK   *   THE MACPODZ   *   STEPPIN' IN IT   *   GIANT PANDA GUERILLA DUB SQUAD   *   CHRIS PIERCE   *   RACHEL GOODRICH   *   THE RAGBIRDS   *   FOUR FINGER FIVE
Additional artists to be announced ...
This is hands down the one festival I'm most looking forward to this year. The lineup is amazing! For the best festival experience of 2009 Rothbury is the one you don't want to miss!