Though their intentions are noble the trio have vowed to use force if necessary. The band of road warriors cites proper social structure, a healthy community of the arts and genuine love for Chicago in the springtime as the cause of the city being their target. Each member has expressed their own ambitions on the matter. Carroll of Les Racquet says he will not rest until he finds Dan Aykyroid and convinces him to allow him a co-starring role in the next Coneheads film. Murphy hopes to run for mayor in 2016 and Malone has spoken adamantly about pitching changes for the Cubs he anticipates implementing before the trade deadline. When asked about Aykyroid and the possibility of meeting with Carroll his manager refused to comment. Publicist Lester Racquet confirms Carroll's intentions via twitter however, and added, "I've seen some things, man..." Look out for Les Racquet and remain calm.
Live at Moe's
We are playing shows all month in Chicago. Moe's Tavern has offered us a Live In Artist Residency, whereby we will have discretionary use of the stage as we see fit. We are excited to work on new songs for our next releases and also plan on exploring three part vocal improvisation, collective collaboration and soloing.
Because we have access to a stage we will be set up with an audience in mind. All of our rehearsals, workshops and practice sessions will be open to the public. We encourage anyone to attened. Daniel, Kenny and Patrick will each offer solo workshops as well so stay involved on social media for information on scheduling and workshop themes. Or just stop by and see what we're up to. We are also happy to announce we will be hosting the Wednesday night open mics and the Sunday jazz jams (Sundays, 7-10)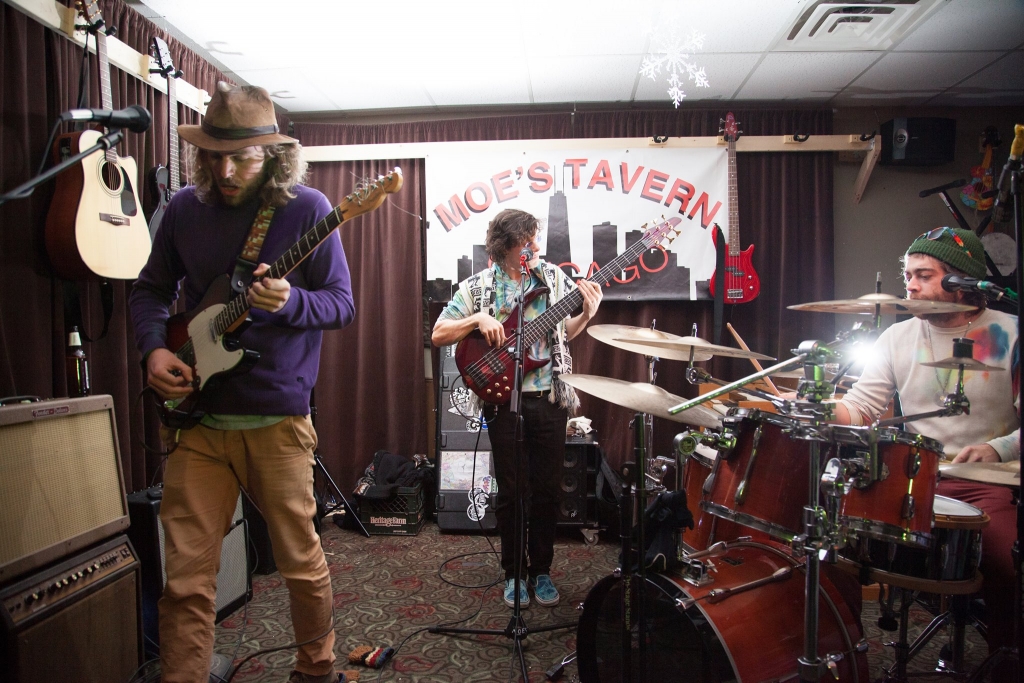 Chicago Dates
April 10 @ The Original Mothers 9:15pm
also playig: Natallie York 8:20pm
April 11 @ Mojoes 8:30pm
also playing: Lullwater 9:15pm / Passafire 10:00pm
April 17 @ The Original Mothers 9:00pm
an evening with Les Racquet
April 24 @ The Original Mothers 9:00pm
also playing: Simeon Peebler 8:15pm
Auto Pilots 10:00pm
May 1 @ The Firehaus 8:00pm
May 3 @ Goose Island Wrigleyville 8:30pm
Catch Les Racquet live on Fearless Radio on 4/10 at 3PM CDT / 4PM EDT!