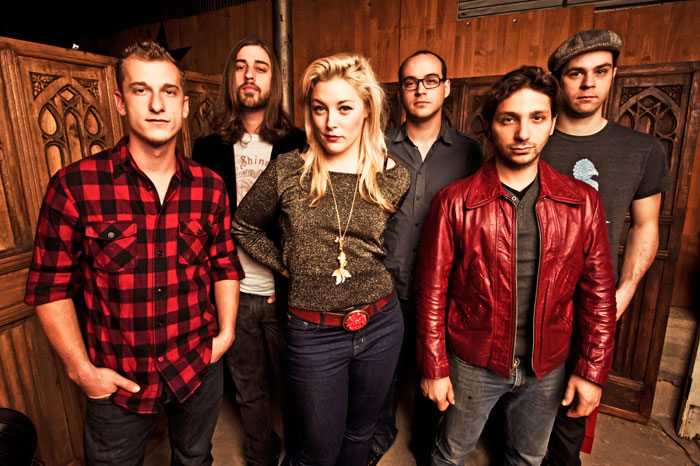 Originally formed in Brooklyn, NY in 2007, this six-piece soul rock band is known for their tight and energizing performances that have vaulted them into the national spotlight.
After their relocation to the beautiful mountainside of Asheville, NC, The Broadcast has grown into a full-time, nationally touring group. Their rise on the festival circuit has scored them press interest from such outlets as FlavorPill, VERVE and Cosmopolitan Magazine who described lead vocalist Caitlin Krisko's voice as "drenched in honey, and dripping with soul".
The Broadcast's musical influences range from classic rock & roll to soul and blues creating a unique style only known as their own. Lead vocalist Caitlin Krisko commands the stage with a raw vocal prowess not found in many her age. Krisko's captivating voice has often been compared to the likes of Janis Joplin, Grace Potter, Adele and Aretha Franklin.
Their powerhouse performances are not only characterized by Krisko's dynamic voice but also by the interplay of the band. The trio of Michael Davis (drums), Matthew Davis (bass) and Tyler Housholder (percussion) create solid, rich foundations of rhythm that drive the band. Guitarist Aaron Austin and keyboardist Rich Brownstein punctuate the group's sound with their soulful solo's and deep tonal textures.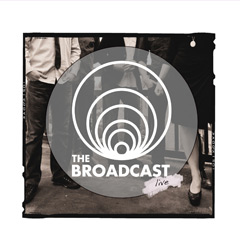 When a band plays 140 shows a year like the Broadcast does, they become experts at playing to a crowd. On their latest album, Live, the precision-tuned six piece proves their ability to strike a perfect balance between booty-shakin' fun and heartfelt, soulful expression. From the jaunty Amy Winehouse-esque backbeat of "Cathy" to the spacious art-rock ballad "Voices", Live takes listeners on a dynamic and hypnotic musical journey. Toss in a good measure of ace soloing and tasteful covers like "Life During Wartime" and "Wild Horses" and even your jazz professor neighbor will be wondering when the next time the Broadcast is coming to town.
Upcoming Tour Dates
Saturday, July 13, 2013
Old North State Winery
Mt. Airy, NC
    
Friday, July 19, 2013
Murphy's
Boone, NC
    
Saturday, July 20, 2013
Bikes, Brews 'n' Views Festival
Beech Mountain, NC
Friday, August 2, 2013
Rockwood Music Hall (Stage 2)
New York, NY
    
Saturday, August 3, 2013
Bullfrog Brewerey
Williamsport, PA
 
Tuesday, August 6, 2013
Half Street Fairgrounds
Washington, DC
 
Wednesday, August 7, 2013
Half Street Fairgrounds
Washington, DC
 
Thursday, August 8, 2013
Oak City Seven
Raleigh, NC
 
Friday, August 9, 2013
Palm Room
Wrightsville Beach, NC
    
Saturday, August 17, 2013
Congress Street Social Club
Savannah, GA
    
Thursday, August 22, 2013
622 North
Blacksburg, VA
 
Friday, August 23, 2013
Camp Barefoot music and Arts Festival
Bartow, WV
 
Wednesday, August 28, 2013
Awendaw Green
Awendaw, SC
 
Friday, August 30, 2013
Charleston Pour House w/ Toubab Krewe
Charleston, SC
 
Friday, September 6, 2013
Cat's Cradle w/ Toubab Krewe
Carrboro, NC
Saturday, September 14, 2013
Ziggy's w/ Toubab Krewe
Winston Salem, NC

Thursday, September 19, 2013
Legends w/ Toubab Krewe @ Legends
Boone, NC
Discography
Dodge The Arrow - Release Date 09/24/13
Contact Info:
Booking Inquiries:
Caitlin Krisko
caitlinkrisko@gmail.com
Publicity / Media Inquiries:
Effective Immediately PR
Lydia Kanuga
212-777-6727 x202
Lydia@ei-pr.com
WEBSITE   FACEBOOK   TWITTER   YOUTUBE