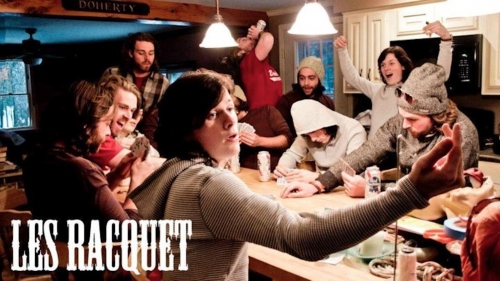 Les Racquet (less rack-it)
Kenny Murphy (Bass,Vox)
Daniel Malone (Drums, Vox)
Patrick Carroll (Guitar, Lead Vox)
Les Racquet is a jazz-oriented indie rock trio touring nationally in support of their most recent EP, "Be Water My Friend", recorded this past January at Drift Design Studios in Boston, Massachusetts. Les Racquet, made up of Kenny Murphy, Patrick Carroll, and Daniel Malone, hails from Brooklyn,NY, home to many great national and emerging bands but none who so artfully blend genres not limited by sound, age, or space. Mike Levine at The Deli describes the band as one that "moves from punk to Afrobeat to acid jazz in equal turns, but never pulls away from the meat and potatoes required of any ambitious young group". We hope you agree.
"Talent-wise all three members impressed, but what was most impressive was the melding of seemingly divergent sounds. The bass, drums and guitar could simultaneously veer off on a tangent without losing the greater whole. The gorgeous three-part  harmonies were the melodic highlight of the songs. Then they also weren't afraid to throw an adventurous instrumental into the mix." - Eli of Tympanogram
"The young group has been around for a short while, but it's the sort of band that can build a reputation by word of mouth [and] on the strength of its shows" Roman of The Rochester City Paper
In April, 2012 the band began working with Young Giant, formerly Collegiate Records, an independent record label and booking agency operating nationally with divisions in Boston, Pittsburgh, Nashville, and Los Angeles. 
Be Water My Friend (2012)
Inspired by an interview with Kung Fu legend Bruce Li, the release Be Water My Friend indulges the listener at every turn with anecdote and metaphor, about the philosophy behind `being water" and the gentle reminder that life is beautiful. The CD was recorded at Drift Design Studios in Boston, MA in the winter of 2011, as the band was coming through during the first leg of their tour. Booked for only a weekend the trio made the most of their time, recording their favorite songs and a subsequent promotional video which were both released in early 2012. This recording is the first time that all three voices
are a prominent melody. Also, the recording is a representation of a time when the band was learning how to live together on the road, how to share responsibility and maximize the efficiency it takes to be both musicians and promoters. The trio shows ultimate trust in one another as they spin intricate harmonies and solos amidst beautiful melodies and deep groves.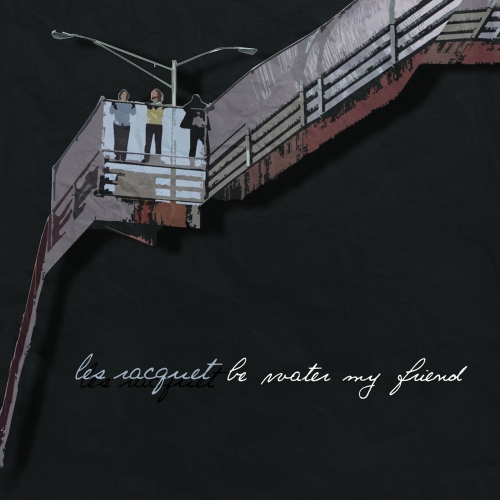 Tour Dates
TUE Aug 21 - Great Scott - Allston, MA
SAT Aug 25 - Milly's Tavern - Manchester, NH
SAT Sep 01 - HMAC: Stage on Herr - Harrisburg, PA
SAT Sep 06 - Maloney's Pub - Ardmore, PA 
Contact Info: