Thanks to all the fans that helped put their band in the running for best studio album. HGMN staff will pick the best album from the 10 nominees and the winner will announced shortly after the New Year. In the order with the most fan votes, the nominees for HGMN 2010 studio album of the year -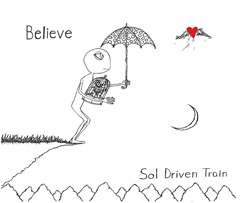 Believe is a snapshot of the ever changing life and sound of Sol Driven Train. The album spans the gap from comedy to tragedy with a track sure to capture the imagination of any listener.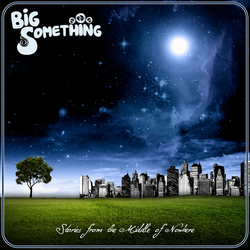 2. Big Something - Stories From the Middle of Nowhere
The sound is BIG and clearly the work of some talented musicians, but its hard to describe exactly what they're doing as a whole, hence the name: BIG Something. Between the shredding guitars, mesmerizing saxophones, tasteful keys, vocals and synthesizers, there's an infectious groove and energy that holds it all together over a journey through several different genres and influences. But what really makes this album special is the songs themselves. They are catchy and charming, layered and soulful, with colorful characters that embody the best and worst in us all. One listen will lead to many and you'll realize you've discovered that BIG Something.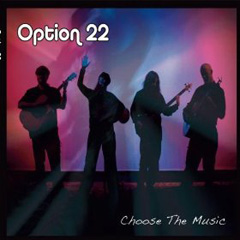 3. Option 22 - Choose the Music
Option 22 is a progressive Americana/Worldbeat ensemble with a revolutionary vibe. Fierce and passionate female vocals dance atop a healing groove of instruments from around the world including banjo, guitars, didgeridoo, shamisen, djembes and other hand drums. Positive lyrics convey a message of unity and understanding and soulful melodies elevate listeners' consciousness. Dubbed by one listener a "new age jam band," their flavorful style is flexible, ranging from funky and rhythmic sounds to mellow and melodic, with each member bringing into the equation affinities for worldbeat, funk, folk, jamband music, newgrass, trance, reggae and rock. The music has no boundries, and one must listen to the full scope of it to understand, as each song is different. Their full-out drum jams send energy bouncing off the walls of any venue. Another listener dubbed the sound "hippie hop." The only category that truly seems fitting is "Other."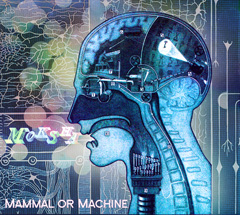 Explosive shows, filled with an arsenal of well-crafted material, have earned Moksha their reputation as Las Vegas' secret weapon. They are emerging from the glitz and glamour of Sin City and garnering a following of loyal fans on the West Coast. Swirling in subtlety, their music paints a sonic landscape that unfolds in the moment and feeds on the dynamic ebb and flow of audience and band interconnection.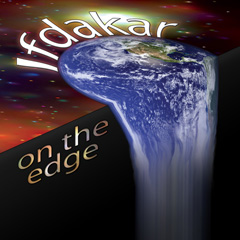 Ifdakar's pursuit of musical growth and experimental improvisation create an experience not to be forgotten. Hailing from Appleton, Wisconsin, this six-piece band has garnered recognition from their live performances where the band channels elements of psychedelic rock, funk, jazz, and electronica.

From songs that are tragic, to songs that transcend, Ifdakar showcases an array of improvisational jamming and elaborately structured pieces that are steeped in influences such as Phish, Lotus, Pink Floyd, STS9, and others. This spectrum allows for dense musical freedom, to tension-and-release madness.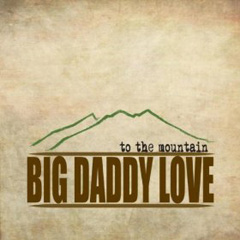 6. Big Daddy Love - To the Mountain
To The Mountain is an album in the truest sense--a carefully crafted journey of songs--that has received emphatic and heartfelt reviews from reviewers throughout the region and far beyond. "...The thing is, this all works together well, and it flows as album -- remember those, where all the songs work together to the betterment of the total experience -- not just some isolated downloaded track on your playlist. This is a great disc...Give Big Daddy Love the chance and I'll bet they'll win you over." (Gary Hill, Music Street Journal). From across the pond, a reviewer in Belgium wrote "...[if you are] a fan of The Allman Brothers Band or Drive-By Truckers, but you are open to bluegrass elements, then this CD really is a must." Back home in the mountains, another writer said "From start to finish, To The Mountain is a captivating album that alludes to a dynamic live show. If the musicians dabble in a variety of styles it's only because, well, they can. And certain elements -- a tightly-coiled energy always threatening to explode within each song, a choice group of collaborators, flawless musicianship and Smith's compelling vocals -- provide a palpable thread throughout." (Alli Marshall, Mountain Xpress). Picked up as a favorite spin by Americana and AAA radio stations throughout the region, including taste-maker WNCW in Spindale, NC, To The Mountain is a snapshot of a young band realizing the power of their vision, stretching the boundaries of their influences while celebrating their Appalachian roots.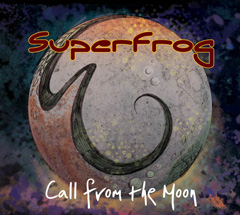 7. Superfrog - Call From the Moon
Superfrog is the fiery 6 piece you must see to believe. Their groovetastic, jammy soundscapes are twisted into a rock and roll reggae sandwich sporting an original, rhythmic and bouncy sound. The delightfully soundgasmic music flows through them like some sort of intangible astral conduit. Certainly a band that is this fun, diverse, adventurous and fresh should be heard as often as possible.

On "Call From the Moon" Superfrog continues to reveal the essence of jam within a framework of ROCK. This feat has been causing people all over the Northeast to jump out of their seats and into the air many times over. Their high powered live show is always an intense experience where the only thing shaking harder than the stage is the floor under the fans.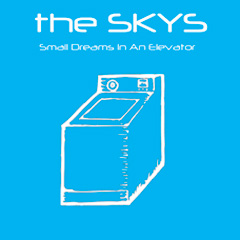 8. SKYS - Small Dreams in an Elevator
Former Green Lemon guitarist, Wayne Allen will finally unveil his new musical project with the debut full length album release from his new band, the SKYS, entitled "Small Dreams in an Elevator". Some of the stand-out tracks on the album include the jungle indie-garage concoction, "Turtles," and the hard house dance infused "Nice Place," which is a complete re-working of a Green Lemon favorite. In addition, the truly unforgettable "Heavy Eyes," is also the first single from the album and sure to be one of the biggest hits of the year. Allen's collaboration with Holland, Bradford, and with Freepeoples Frequency's beat creator, Brooke Binion is highly evident throughout the album. Each song is a true hybrid of heavy synthesizer laden layers, glitch driven beats, electronic pads and guitar rock and pop, much in the spirit of acts like Radiohead, the Flaming Lips, and Bright Eyes. What distinguishes "the SKYS" from its sonic-pop predecessors is Allen's distinct vocal delivery and his knack for anchoring melodies throughout the album, even as the sonic settings change from song to song. It is more than refreshing to hear an album that is meant to be listened to from beginning to end, especially in the modern single-track-iTunes world."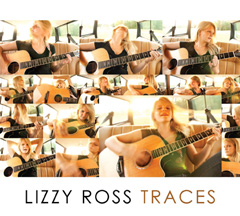 Lizzy Ross spins tales into tunes, delivering clever lyrics with a silver tongue. She tops it off with an irresistible voice that's earned her comparisons to legends like Bonnie Raitt, Norah Jones, Janis Joplin, and Grace Potter. Sometimes joyful, sometimes ragged, Ross's style is a curious mix of soul, roots, rock, and blues. Throughout, her passion and sincerity shine through - this is real, honest music. In Traces, love and life are wonderful, cruel, steadfast, and elusive, and Ross wants all of those pieces.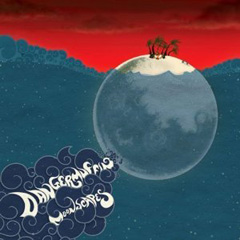 Sit a moment with Dangermuffin's latest album, Moonscapes, and you'll hear tales of rogue lawmen, forlorn lovers, and rolling waves. Based in Folly Beach, SC, the eclectic trio casts a fresh perspective on American roots music.
Setting Dangermuffin ahead of the pack are the refreshingly magnetic lyrics of Dan Lotti, winner of the Songwriters Hall of Fame's 2005 "New Writers Showcase." Lotti's strong, articulate vocals perfectly frame each song, creating a stout foundation for the tasteful poly-groove jams and improvisational passages. "The concepts of Moonscapes comes from when the tide goes out on the beach, leaving tidal pools that look like craters," says Lotti. "To me, that seemed like the notion of the sea of tranquility."

Dangermuffin's rhythmic anchor lies in the creative beats of Steven Sandifer (Drew Emmitt Band, Adrienne Young), embellished by the thrilling, twangy guitar stylings of Mike Sivilli. The result of their pooled talents is an inventive, fresh sound that retains an organic Americana truthfulness. 
Honorable Mention
Their fans put on a good rally at the last minute and they managed the break in to the top 10 just short after the deadline.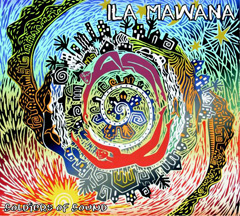 iLa Mawana - Soldiers of Sound
Boston-based iLa Mawana presents their first studio album Soldiers of Sound and kicks off their 6-week national CD Release Tour in May 2010.

Mastered at Lion Fox Studios in DC, the 12-track album is a big statement that follows their 4 track self-titled EP released in 2009.  Developing a strong reputation among fans for their tight pocket reggae grooves, iLa Mawana has put together a cohesive group of songs that capture their energy with captivating new melodies.