Perpetual Groove fans rejoice: the seminal jam-rock titans have returned with their first original studio work since 2019, "Out Here." Available for streaming worldwide today, the infectious single follows the group's critically acclaimed self-titled album (Perpetual Groove) and 2021 EP (C'mon. Covers?) and is the first PGroove song to be released in spatial audio with Dolby Atmos exclusively on Apple Music. It is available for streaming worldwide today.
Adorned with effervescent guitarwork, a driving, heartland cadence, and the intoxicating vocal display of Brock Butler, "Out Here" affirms how the quartet's unquestionable chemistry has only ripened with time. The spirited number offers an uplifting message for an uncertain era, complete with Perpetual Groove's signature weightless delivery. A fan favorite of the group's liveshow, "Out Here" is now available for fans to enjoy on their own time.
 "We've wanted to give 'Out Here,' the studio treatment for quite some time," commented Perpetual Groove keyboardist, Matt McDonald. "It was great to revisit and rearrange this tune with a fresh approach. We all couldn't be happier with the way it turned out and can't wait to share it with everyone."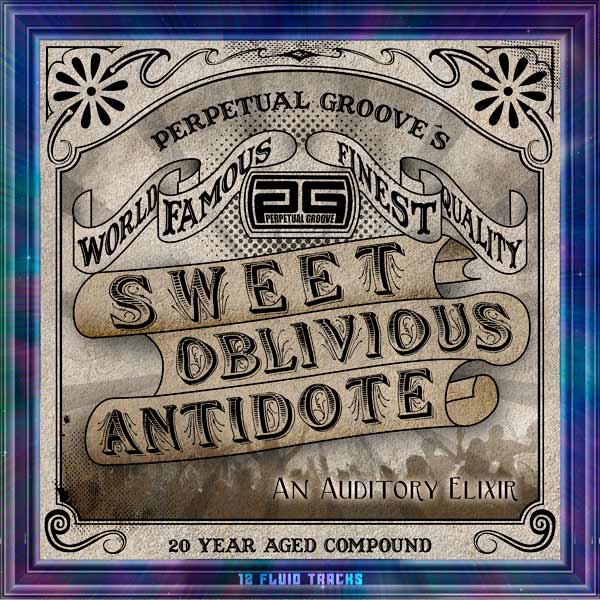 Perpetual Groove continues to conquer the jam scene with its dynamic presence both on and off stage. The group's breakout album, Sweet Oblivious Antidote (released in 2003) has been praised internationally and is widely regarded as one of the most quintessential works in the canon. To commemorate its impending milestone, Perpetual Groove will release a remixed and remastered 20th anniversary run of Sweet Oblivious Antidote in early 2023. The LP will be pressed to vinyl for the first time ever, featuring two newly recorded bonus tracks.
With sights set on an exciting year ahead, Perpetual Groove will embark on an extensive North American tour this fall, starting at their beloved home venue, Georgia Theatre in Athens, GA on September 9th, with additional appearances confirmed in Austin, New Orleans, New York, and more.
Perpetual Groove 2022 Tour Dates
09/09 - Athens, GA - Georgia Theatre
09/10 - Charleston, SC - Charleston Pour House
09/14 - Dallas, TX - Deep Ellum Art Co.
09/15 - Austin, TX - The Mohwak
09/16 - Houston TX, Last Concert Cafe
09/17 - New Orleans, LA - Tipitina's
09/23 - Savannah, GA - Victory North Savannah
09/24 - Greer, SC - The Spinning Jenny
10/12 - Baltimore, MD - Baltimore Soundstage
10/13 - Ardmore, PA - Ardmore Music Hall
10/14 - Worcester, MA - Off the Rails
10/15 - New York, NY - Brooklyn Bowl
10/16 - Morristown, NJ - The Homestead
10/19 - Charlotte, NC - Neighborhood Theatre
10/20 - Richmond, VA - The Broadberry
10/21 - Raleigh, NC - Lincoln Theatre
10/22 - High Point, NC - Ziggy's Spacwe
11/18 - Jacksonville, FL - 1904 Music Hall
11/19 - Leesburg, FL - JamBurg
11/23 - Atlanta, GA - Terminal West