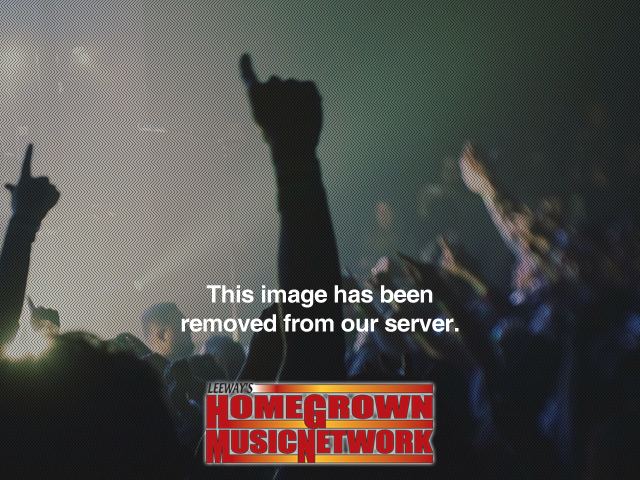 Telepath is a real breath of fresh air. Their take on live electronica brings in elements of downtempo, dub, hip-hop and various world flavors from points east like Pakistan and India. This mix is intoxicating, quite enjoyable and designed to get everyone on the dancefloor. This band was virtually unknown a year ago but their music is so intriguing and contagious that their debut CD went on to be one of Home Grown Music's Top Ten sellers of 2007! Lotus fans are in for a real treat when they experience Telepath on this tour. A great match indeed! (Trivia note - Telepath keyboardist/producer Michael Christie was actually a member of Lotus for a brief time before Lotus settled into the current lineup that has been on the road for the last 5 or 6 years.)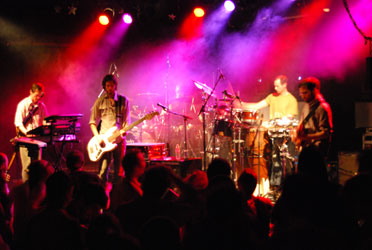 I've seen dozens of Lotus sets over the years and they've all been impressive. Somehow these guys continue to elevate their art to new levels. It helps that the lineup has been rock solid for years and each member has developed exponentially on their respective instruments in that time frame. They've now achieved that heightened plane where the music plays the band.
The band is Jesse Miller (bass), Steve Clemens (drums), Luke Miller (guitar, keys), Chuck Morris (electronic-acoustic percussion) and Mike Rempel (guitar). They fuse dance, jam, and post-rock into something totally unique and gratifying. If their JamCruise debut and the first show of this tour are indicators, then this band is going to have the best year of their career. Check out the tour dates below and make plans to see them when they are in your area.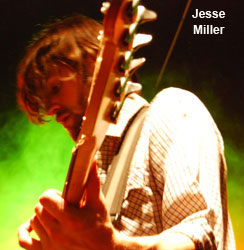 SETLIST:
Lucid Awakening
Kesey Seed
Comptroller
It's All Clear to Me Now>
Sunrain
Alkaline
Age of Inexperience (debut performance!)
Bubonic Tonic
One Last Hurrah
Rockit! (Herbie Hancock)
Wax
Encore: Intro to a Cell
The set contained a good mix of Lotus classics and newer compositions including the debut performance of "Age of Inexperience" - a dance rock number with vocal samples. I can't recall Lotus ever covering other artists other than occasional teases within their own songs, but at this show they busted out Herbie Hancock's 80s dance classic "Rockit!"
They're traveling with a new sound engineer who gets two big thumbs up. The mix was perfection. Also of note is Scott, their longtime lighting engineer, who always adds visual magic to the performance. Scott & Jesse had and idea for lighting panels that illuminate the band from the rear of the stage. Scott recently built what they now call "lightboxes" and they really add a lot to the visual element of the show. Producing silhouettes of the musicians against the colorful backdrop of moving light.
This tour is not to be missed. An excellent double-team of Telepath & Lotus is the perfect recipe for a night of dancing and good live music!
TOUR DATES
01/23/2008-Carrboro, NC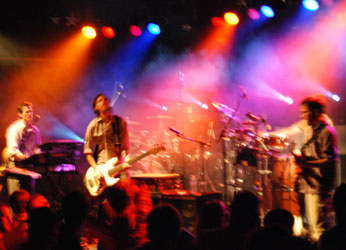 01/24/2008-Asheville, NC
01/25/2008-Athens, GA
01/26/2008-Charlotte, NC
01/27/2008-Charleston, SC
01/29/2008-Tallahassee, FL
01/30/2008-New Orleans, LA
01/31/2008-Dallas, TX
02/01/2008-Austin, TX
02/02/2008-St. Louis, MO
02/05/2008-Fayetteville, AR
02/06/2008-Memphis, TN
02/07/2008-Lexington, KY
02/08/2008-Charlottesville, VA
02/09/2008-Towson, MD
03/16/2008-Jam in the Dam - Amsterdam
- by Lee Crumpton
- Photos by Dave Berry