Posted by: Anonymous | April 28th, 2008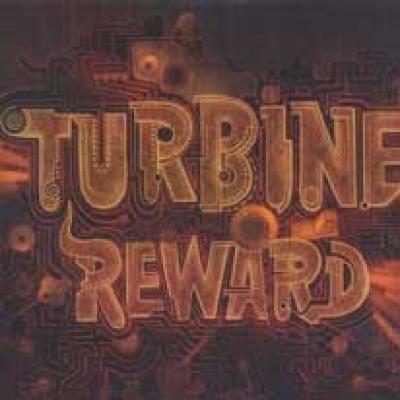 The opening track, "Don't Take Money From Strangers," crams a lot of Turbine's skills into a fast-paced 4-minute framework, then they commence to stretch out and show the full range of their bluesy, mongrelized sound. "Roll On," for instance, shows the influence of early American music in its melodic bluegrass-style verses and chugging country rhythm, along with the title track, which is a fine outlaw tale in itself.
Jeremy Hilliard (vocals, guitar) and Ryan Rightmire (vocals, harmonica, guitar) make clear their affinity for crisp, cutting vocal harmonies early and often on Reward, while Justin Kimmel (bass, vocals) and Jason Nazary (drums) prove their worth as metronomic beat guardians, deftly holding down every challenge from tricky time changes to the necessary lock-down of simpler passages. Despite their tendency to perform energetic instrumental passages laced with harmonica, the obvious comparison never comes to mind - there's very little reminiscent of Blues Traveler here. Each instrument and voice is given equal weight in the overall sound, making Turbine's style darker and even more indescribable than that of Mr. Popper's posse.
Conversely, the individual contributions aren't watered down at all. While there aren't many moments that explicitly focus on just one player, songs like "Stand Down" show each individual's ability to take charge and lend a nasty guitar solo or wicked bass line when the time is right. Meanwhile, tracks like "Invited" and "Seven Years of Bad Luck" crackle with the intensity of the entire quartet giving it their down-and-dirty best shot. When the gentle strains of "Rosehill Promenade" wind down this fantastically sequenced album, the listener may feel like they have received a Reward of their own.
--Bryan Rodgers