Posted by: Robie | November 21st, 2011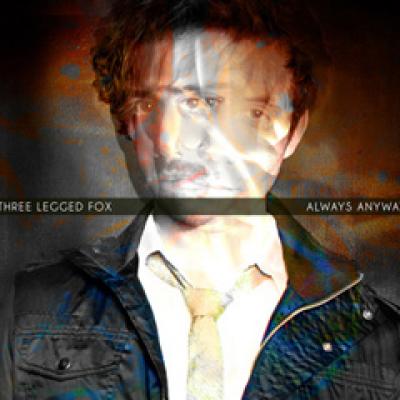 If you've never been a big fan of Three Legged Fox their new self produced release "Always Anyway" will most likely be the album to win you over. It's a much heavier sound than their previous two albums, filled with catchy hooks and hard driving melodies. It's their alternative rock, reggae masterpiece that just radiates with commercial appeal and could very well serve as their launching platform to cash in on some mainstream success. Not sure what they have planned but if this album doesn't generate some major airplay then they really just need to sit down and reassess the situation.
The song writing isn't original but what makes this album memorable is their professional execution. Three Legged Fox prove to be quite influential in how modern rock and reggae music is shaping out to be. As far as popcraftsmanship goes, it's actually quite impressive. This is clearly their best album and in my opinion one of the best of the year.  "Always Anyway" is an album that should not be overlooked or dismissed.
It's hard to choose favoritres,as the quality is so consistently high. Stand out tracks include "Get Out Alive", "Half Filled Boxes", "Wait For You", "Grace (Here With You)", "High Time For Arrival", and "Comin' Back Soon".
- Simon Eddie