Posted by: leeway | January 22nd, 2009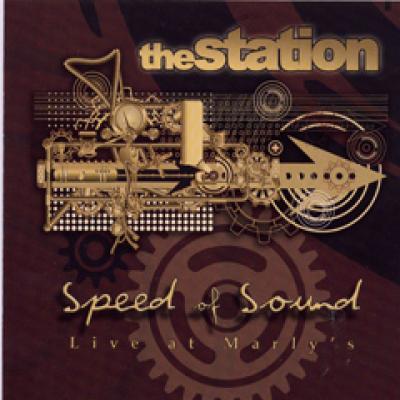 The songs are characterized by incredibly strong guitar work, energetic, effusive lyrics, and a stark mixture of musical styles ranging from progressive rock and horn-driven funk, to spacey jams that remain sharp and on point.
The quartet, which hails from
Springfield
,
Illinois
, has been playing for 9 years and has toured relentlessly across the
Midwest
in that time frame, releasing three studio albums in the process before "The Speed of Sound."
Fusing mathematically challenging compositions (think Rush or Umphrey's McGee) with sterling guitar work (a la Phish and 1970s era Jerry Garcia), "The Speed of Sound" presents an engaging "live" double disc package that will satisfy the seasoned fan, yet garner the interest of the new.
The tracks contained on these discs were recorded across two different days in late 2007 and showcase the band's "live experience" and the dizzying talents of guitarist Kevin Lemen.  The first highlight of the album for me would be the spectacular, funky groove of "Illuminator," which explores various rhythms and sonic textures with Lemen's guitar and Dave Littrell's energetic saxophone work.  This "party song" clocks in at over 12 minutes, a characteristic shared by most songs on the album.  These longer songs provide ample room for soloing and exploratory improvisation, yet remain tight, focused, and meaningful, without pointless noodling.  "The Other Side" is a jubilant, buoyant track that highlights Dave Littrell's strong voice and Lemen's trademark guitar showmanship.  "Vagabond Slim" begins methodically with lingering, haunting notes that set the stage for an exploratory jam that sounds reminiscent of "Shakedown Street" era Grateful Dead.  This song ultimately concludes in spectacular fashion with scorching interplay from Littrell's saxophone and Lemen's guitar.  "Drop of a Hat" begins with Lemen's crunchy guitar work before transitioning into looser, more melodic waters. This song exhibits many swings in mood as these more melodic moments are then starkly juxtaposed against Lemen's blistering solos.  The collection's shortest track, "Midwest Moonshine," with its likable, liquor-soaked sensibility, reminds me of early Widespread Panic and would be a sure fire winner in that crowd.
This album, with frenetic, paint-peeling guitar solos and funky open-ended jams, offers lots for the listener to chew on.  I found myself drawn to the musicianship and "jams" in the album, more so than Littrell's lyrics and vocals, but this is purely a matter of personal preference and taste.  After playing this album several times, I found myself playing Disc 1 the most, as its tracks offered a pleasant, energetic mix of guitar work, vocals, and songwriting.  In reviewing The Station's "live" album as a whole, I feel that the album displays many different swings in mood, manner, and delivery and does so with satisfying results.  This collection aptly showcases The Station's showmanship and songwriting abilities and presents them as an undiscovered treasure in the jam scene.  The "Speed of Sound - Live at Marly's" offers further evidence that The Station is worthy of our attention. 

- By J. Evan Wade