Posted by: Robie | March 20th, 2014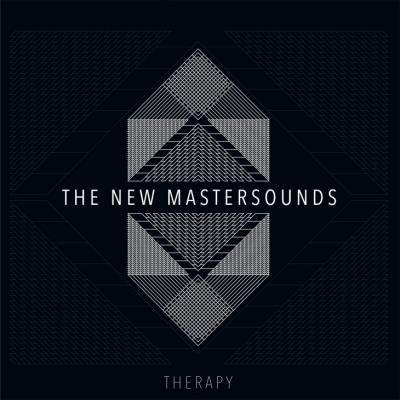 "The NMS may produce some confusion on how can a collection of (mostly) pasty-face northerners produce with such authority, the dusty funk grooves of the early 70's? It doesn't matter; they just do" (BBC). That is about the best introduction and may be the best summary for the career of the esteemed said band. It has been over a decade that NMS has been on the radar and "Like any act that has retained [my] interest over an extended number of years, the Mastersounds are perpetually expanding into a different direction. Not genre-bustingly or radically…but in their own way NMS has probed off into opposing directions while remaining within the contemporary funk vein. Not just "rooted" in funk like so many bands who are jacks of all trades but masters of none, but actually remaining Incontemporary funk, as in, this entire album, track-by-track is nothing but funk" (Microcosmologist). Like GBA, NMS have managed to explore the ever large depths of funk while evolving their sound as a band. This allows them time after time to continue to produce songs that are mostly instrumental, but widely entertaining. The tracks on Therapy like Funk often does, contrary to the negative connotation of its name, makes its listeners, captors, the audience happy and dancing.
The album kicks off in high energy funk mode with organ touch points, heavy bass, space guitar, and drum breaks tipping a nod to the old school cardboard breakers. Whether you are new to NMS or an accustomed fan, right from the start you know you are in for a treat. "I Want You to Stay" offers the minimal lyrics on the album. The track has a disco feel and like previously stated, NMS has a way of infusing genres while remaining "INcontemporary." The minimal smooth guitar solo, mixed in with the shaker and delightful call and response between the chorus and the guitar would make for a great closer at any show – envision the audience calling out "I want you to stay!" – Although the musical template throughout the album may not be of great variety, there are many bright moments where the musicianship and instrumentation fuse creating vibrations forcing one to nod, foot tap and two step, which is what funk should always do. Take "Whistle Song" for example. If you can't dig that, you're dug out. The album closes out with two songs. One is a bit of an idea on how to stop world war, "WWIII (And…To Avoid It)," and that is with great music, funk music. The closer is music therapy for the addict, appropriately titled "Detox." It is a soothing more jazz than funk tune with wonderful inter-chord rhythmic play with a "Hey Nineteen" Steely Dan feel.
As I browsed through NMS's facebook page, I came across a photo album of them creating this album. The joy on their faces throughout the process proves as their music always shows that they have fun. It would be interesting to get their take on why they titled this album Therapy. For now we'll stick to this theory: Music is therapy, funk is music, The New Mastersounds is funk. And if you're still wondering how a collection of (mostly) pasty-face northerners produce with such authority, the dusty funk grooves of the early 70's, the answer still remains; it does not matter, they just do.
- Kevin Tshiamala