Posted by: leeway | November 22nd, 2009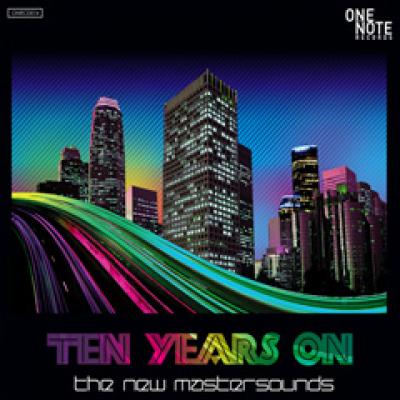 I like guitarist Eddie Roberts with vocals, but I like him better without them in the case of the New Mastersounds. However, the one vocal track with Grace Potter singing a super-funky version of her "Nothing But The Water (II)" works extremely well as the lone vocal track in this collection.
This album showcases the talents of all the players more evenly than prior releases. Pete Shand's bass lines and Joe Tatton's keyboards get a very clear and succinct recorded presence. The sound of this album is superb. The way forward manifests itself in the wonderfully arranged "Ooom." Skerik's guest sax intro is a thing of beauty. The polyphonic coda is simply a joy to hear. It has both a vintage and contemporary feel simultaneously. I hope they continue to delve into these possibilities next time. And "San Frantico" is one of the most joyous romps I have heard from any instrumental combo in a long time. Kudos again to Pete, Simon, Eddie and Joe for presenting a most sterling collection. Ten Years On brings the goods for a very tasteful aural feast. Guaranteed to thrill fusioneers, jazziacs and funksters!
- David Allan Parker