Posted by: leeway | September 12th, 2012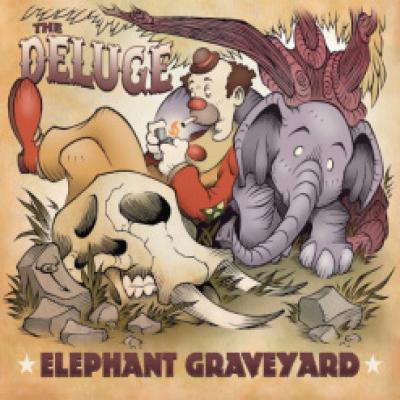 In their second release, The Deluge is developing a sound that is both sophisticated and playfully fun. The musicianship is stout, the song writing is mature, and the overall package is delicious from the mixture.

The churning organ and intervening guitar licks on "Honest Man" are slick enough to make you slap your mamma out of excitement, the piano runs on "Rosy" would keep any saloon jumping until the marshal shows, and "Her Pride" has just a sprinkle of reggae for those ears that are always hunting for a taste. The band's ability to switch gears and styles is a sign that they have the growth potential for an even better junior outing.

"Let's Make Medicine" has a beautiful whining guitar that cyclically crashes into heavier waves before falling back to its beginning. A personal favorite, this song has hints of moe.'s better moments in it. More comparisons could be made, but why would more be needed? This is a track I played repeatedly, and I'm sure to do so again.
 
Still in its developmental stages, now is the time to join The Deluge on its journey. They've dug up a giant in The Elephant Graveyard, and you'll want to say you were there when The Deluge first hit the scene. There is enough stylistic variation to make multiple musical anthropologists happy. Why not be a part of the excavation?
- Jeremy Sanchez