Posted by: leeway | May 28th, 2015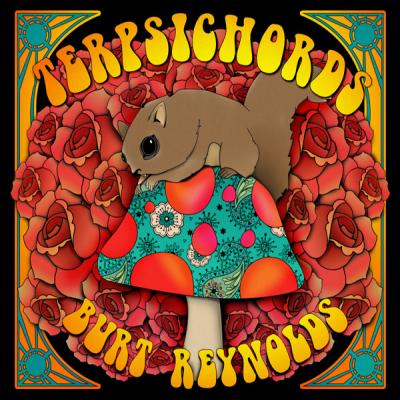 Their first full-length album (Burt Reynolds) is an assemblage of their sound that is sure to leave you glad that you had a listen. By review time, this album has had more than a few spins in my truck radio because I saw no need to switch it out for an alternative; that's a credit to their magnetism.
The album starts with "Mother's Debris" - a track that sounds like it could've spilled from the Galactic camp. I don't say this as a way of saying they're mimics (they're not); rather, it's to point out one of their tastefully incorporated cultural influences. The drumming is tight, the organ roars, and the strings are in aggressive lockstep.
The eyes-closed goodness continues through the fast paced "Otter Fodder," the funky "Frantic," and the more sedate (Allman Brothers vibes here) "Afrotino." "Sail on St. John" provides a backdrop for some of the finer vocal elements, "Once Sept. Bleu" is a guitar showcase, and then they sneak in an unexpected but well-delivered cover of the Beastie Boys' "Sabotage." Who saw that coming? The spicy "Siracha" (those guitar licks!) and the again Galactic-reminiscent "Homage Collage" serve to round out the album nicely.
This band's wide influences make for an album that is going to meet each listener in a unique way. Some will be drawn to one element while others are drawn to a different element, but finally the sum of the parts is going to provide a joyous sound for most listeners rooted in any sort of rock. For the jam scene, there's nothing here to hate on. The band is tight, their psychedelic pathways are well plotted, and it's time to spin it for yourself!
- Jeremy Sanchez