Posted by: Robie | January 25th, 2011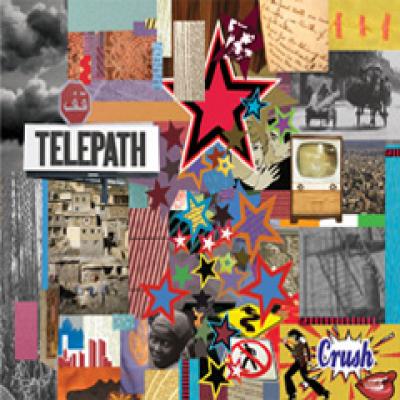 Michael Christie: keyboards, guitar, drums, bass, flutes, percussion, composer, producer
"Crush", the new release from producer/multi-instrumentalist Michael Christie (Aka - Telepath) covers a lot of sounds and styles, featuring a cast of vocalists from India, Jamaica, West Africa and the U.S. The album also features over a dozen guest instrumentalists and it's the collaboration of multiple styles that makes this contribution an exhilarating blast of ear candy.

It's bouncy, catchy and infectious and expresses an exotic sexiness with dynamic hook-driven beats. Close your eyes for a moment and sit back with a pair of headphones and you will truly appreciate all that 'Crush' has to offer. Sure, it's going to be a little difficult at first. You're body's going to want to move in all sorts of directions but just try to keep still for a moment. Breathe in, breathe out and take a joyous and exuberant blast through the senses.

Although the majority of the tracks bode well in the dance club setting, there are a few down tempo surprises. It's just too difficult to describe individual pieces of what seems to be going on in each song.  It's a combination of many things. Crush just feels way more relevant than the previous two releases. Christie, the relentless tinkerer, has put together his most ambitious album to date and it truly honors the exploratory nature of his work. Each of the 15 featured tracks is very beat-minded in some way, but they vary pretty wildly across the electronic and world music spectrum. Its romping dance music at its core but with expansive sophisticated arrangements and gusto for world rhythms, Michael Christie demonstrates a deep understanding of dance music and all of his influences. And unlike his comparable contemporaries, 'Crush' is a solid work of creativity from start to finish.
- C. Robie