Posted by: leeway | December 9th, 2011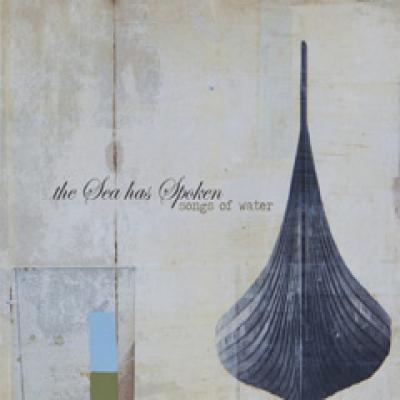 Featuring a cadre of musicians based in Greensboro, North Carolina, the tracks on this album exhibit an elusive, arresting quality that separates it from the fray. Instruments like hammered dulcimer, varied percussion, Norwegian fiddles, even the "gadgets" that are listed in the liner notes, combine for an interesting, almost Gaelic feel. There are notable contributions to the album from so many, with Stephen Roach writing many of the songs and playing a wild assortment of instruments, from the dulcimer to the doumbek to the aforementioned "gadgets." Luke Skaggs, Molly Skaggs, Jason Windsor, Greg Willette, Sarah Stephens and Michael Pritchard are featured prominently throughout the album as well, leading to a diverse, malleable lineup. There is a refined quality at heart of the tracks of this album, and a decided sparseness that stems from what seems to be "instrumental" music. But some five tracks in, we finally hear the intervention of a human voice, and the delivery is powerful and effective.
The album begins in arresting fashion with the atmospheric "Everything That Rises." There is a yearning quality that comes to life as dulcimer pairs evocatively with violin, cello and guitar. "Bread and Circus" intermittently ticks like a clock, or swells with evocative strings, seeming evocative of distant lands and times. Jason Windsor wrote and performed the minimalist, elegant "Prelude," which segues into the urgent "Window Seat," punctuated by guitar and tasty percussion. Country and bluegrass luminaire Ricky Skaggs contributes fretless banjo to "Sycamore," the first track to feature vocals. The effect of said vocals proves haunting and elusive, as the album has been so cerebral up until this point. Stephen Roach's vocals convey nicely, and the backing vocals provided by Luke and Molly Skaggs offer excellent depth and emotive complexity. Marta Richardson's electric violin proves particularly evocative in this track as well. "The Great Russian Catastrophe" is particularly striking and bold, as frenzied mandolin and Norwegian fiddle strike elegant poses. The track finds a particularly serene valley then swells from there with blustery strings.
 "Through the Dead Wood" offers two minutes of scintillating drums and percussion, while Stephen Roach's mandolin couples with two arresting violins (Ricky Skaggs and Luke Skaggs) in "Family Tree." "Beneath the Sleeping City" offers ambient textures and a decidedly cinematic feel, with pacing steps and haunted strings. "Luminitsa" offers an exotic, Middle Eastern feel as banjo skitters against the tapestry, offering a choice juxtaposition of musical styles. "Hwyl" grabs me by the throat here with hammered dulcimer, and the album closes with "Willow," only the second track to utilize vocals. The track closes with a feeling of positivity and hope, the singing of hallelujahs, one last bit of hopeful inspiration to ease any desperation.
"The Sea Has Spoken" proves to be delectable and otherworldly. The album seems unique; time-stamped from some other time and place. As a 3 year writer for the Home Grown Music Network, I get lots of different albums, of varying attitudes and genres. In that time frame, I can honestly say that I have never reviewed an album with the sophistication and grace of "The Sea Has Spoken." This is a truly remarkable recording; a discovery I am most pleased about.
- J Evan Wade