Posted by: leeway | March 3rd, 2009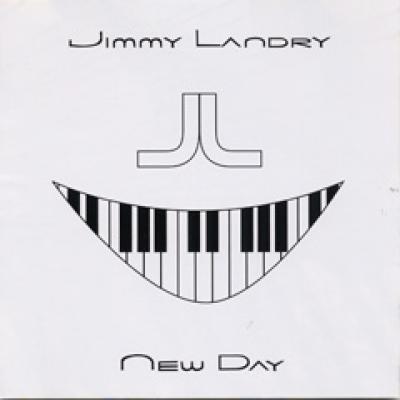 The tracks on this album were recorded at John Keane Studios, which features a veritable all-star listing of former clients, including Widespread Panic, REM, and other luminaries from the Athens music scene.  Joining Landry (who plays keys and sings) on the tracks of this album were two different bands, including the Lefty Williams Band and Diesel Jones.  The combination of Landry's lyrics and vocals with these capable supporting musicians has resulted in an engaging collection of songs that will please the lover of heartfelt lyrics, yet offers enough punch to keep the rockers at bay.  The songs contained in this album demonstrate Landry's keyboard skills and a matter-of-fact wisdom that has been garnered and cultivated by his colorful, varied adventures in life.
"New Day" begins with "Baby Just Stopped By," a sauntering, likable tune that spotlights Landry's keyboards and vocals over pleasing contributions from the rhythm section.  The track is punctuated with Lefty Williams' clean, precise guitar work as he closes the track with a flourish.  "Coming Back To You" features bouncy, interesting keyboard work and a hot guitar solo from Joel Williams (of Diesel Jones).  "Fishin'" is a ballad where "fishing" becomes a metaphor for the varied and unsettling paths one may pursue on the way to love.  This track is highlighted by Lefty Williams' clear, yearning guitar which meshes nicely with Landry's grim, yet determined vocals.  "New Day" sounds reminiscent of early Widespread Panic, with strong guitar, pleasing keyboard work, and upbeat vocals.  "Sexy Waitress" is an enjoyable song that would be a crowd favorite at any rowdy bar.  The album closes on a positive, upbeat note with "What Do I Have to Do," as Landry tells the story of a man who lacks financial security, but ultimately keeps his love's interest through the power of ballads, music and song.  Such a conclusion seems fitting for Landry's album.
The lover of keyboards, heartfelt lyrics, and clear, crystalline guitar will find lots to like in this collection of 10 songs from Jimmy Landry.  "New Day" is especially strong when featuring the guitar work of Lefty Williams and Joel Williams, whose tones and playing mesh nicely with Landry's voice and keyboard skills.  It seems that Landry's adventures in life have given him an interesting perspective from which to draw from, as these songs reflect that hard-earned wisdom that comes from the joys and tribulations of life.  It seems that Landry even embraces some of these tribulations, as they have become the foundation of good songs, and to Landry, that seems to be reason enough to justify the heartache of living, and the joy of the good times too. 
- By J. Evan Wade