Posted by: leeway | April 25th, 2011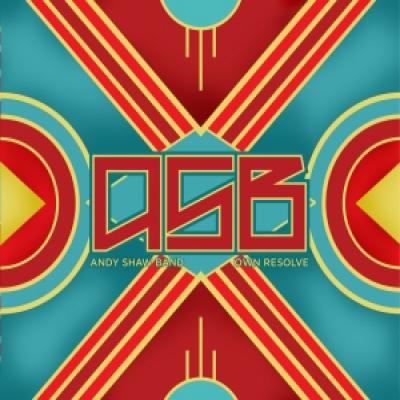 The Andy Shaw Band, based out of Columbus, Ohio, presents an energetic mix of rock-n-roll, soul, and reggae in the 7 tracks of their new EP, "Own Resolve."  The recording features the talents of Chris Shaw (Drums/Backup Vocals), Jim Shaw (Piano/Melodica), Matt Paetsch (bass), Theo Perry (Lead Guitar/Vocals) and Andy Shaw (Guitar / Lead Vocals).  The seven tracks on this EP present a nice package of evocative songwriting and excellent guitar, while bending various genres into a seamless presentation.  Andy Shaw's emotionally resonant, charged song-writing shines in the 7 tracks of "Own Resolve."  This EP features 5 new songs and 2 "re-imaginings" of previous recordings, and will prove to be an excellent introduction for any new fans in the making.  
"Own Resolve" begins with "We All Belong," which features Shaw's warm vocals and lingering keys.  This inspirational song offers "community" and calm perseverance as keys to tackling the troubles that we all face as humans.  The song closes with a playful flourish from Perry's lead guitar, and establishes a nice foundation for "Shuffleroo."  This track displays a distinct Caribbean feel, featuring reggae-inspired rhythms and melodies, while "Own Resolve" exhibits a similar feel, but deeper, head bobbing grooves.  "The Limits" features expressive guitar in its opening measures, sounding like the theme music of a modern Western gunslinger.  The track coalesces around strong vocals and urgent guitar, and Shaw's yearning voice shines in the latter measures of the song. 
Shaw's vocals shine at the beginning of "Righteous Ones" as well, and the track saunters forward on the back of an excellent groove.  The song ratchets up its intensity, and Shaw's expressive voice shines when cast in such surroundings.  Shaw sings with passionate sincerity that "no one in the world will listen to you more than I will," but offers a somewhat sardonic view of love in "Talking to You."  This track is a "re-imagined" take on a track from a previous release.  The band closes the EP with "Summer's Coming," another "re-imagined" bonus track.  Jim Shaw's melodica inspires, leaving you wanting more, while Theo Perry's guitar closes the album with a muscular flourish.
The seven tracks presented on "Own Resolve" offer an intriguing glimpse into the music of Andy Shaw.  His vocal style is assured and confident, while his band mates offer excellent contributions on their instruments of choice.  Theo Perry's guitar shines through several of the tracks, while Jim Shaw offers spirited runs on keyboards and melodica.  This recording hints at larger plans for the Andy Shaw Band and seems to be just the "tip" of the veritable iceberg.  I look forward to future recordings and touring schedules.
-J. Evan Wade