Those who plan on attending the Umphrey's shows at the Riviera Theatre this New Years Eve are in for a very special treat as far as after party shows go. On December 29 the Metro will host England's The New MasterSounds along with Chicago's Lubriphonic.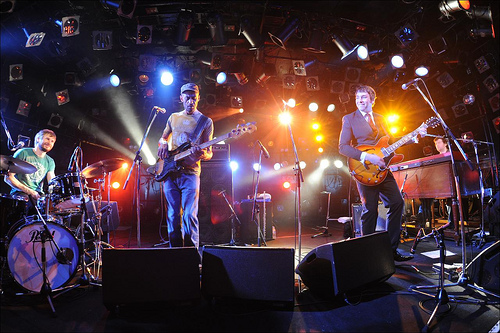 photo: Yusuke Kitamura


If you haven't yet seen The New Mastersounds then you're totally missing out on this new level of funk. I mean that they just bring on this crazy energy that you just don't see that often. It's sophisticated funk music at its best! Their grooves are very catchy and I don't mean that in a "pop" sort of way. Their music is serious stuff and it's absolutely something you can get down to, I mean G-E-T Down. They're from the UK and will only be doing a few dates before they hit Jam Cruise and after that it's off to Spain. So catch them now while you can.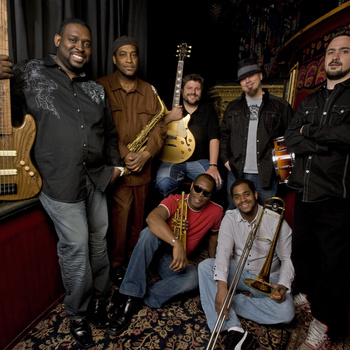 WED DEC  29 AT THE METRO

 IN

CHICAGO, IL
As if The New Mastersounds weren't enough also on the bill is Lubriphonic. It's a treat to see this band anywhere but in their hometown in Chicago, it will just be off the hook. If you've heard their music before then the lyrics are already in your head. You're dancing but it's not like you're at a Dave Matthews concert, enjoying the catchy lyrics as you spin around with your little girlfriend, it's nothing like that. You're actually putting some wear and tear on your shoes, enough to burn the tips of your toes. You've got horns, a solid rhythm section and an exceptional  guitar-lead singer and keyboardist. This seven piece packs a punch. Their brand of blues/funk/soul will surely get the crowd warmed up, perhaps slightly overheated.
Those lucky enough to have been at this years
Bear Creek Festival
, my favorite festival of the year, had a chance to see both bands perform multiple times throughout the weekend. I can only imagine what it would sound like with both bands performing together on a few tunes at the
Metro
. I bet it would sound pretty epic.