STEEZ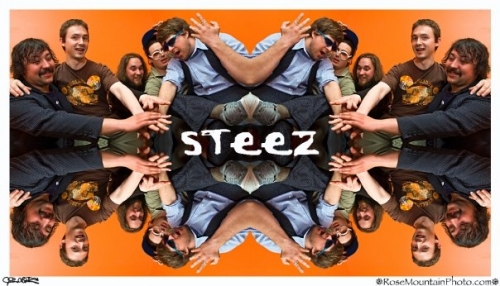 Think of a hibachi chef flipping a raw egg high in the air with the spatula. While in the air, he manages to successively chop fresh veggies and slice his meats with precision with plenty of time to turn his spatula up to the air and perfectly catch the egg shell on its edge while the whites and yolk splash perfectly onto the skillet. There a lot of tasks involved within short pockets of time, but each piece fits precisely together into an energetic crowd-pleasing performance. Coordination is everything.

Categorization be damned, the Madison-based five piece, Steez, consisting of Matt Williams (keyboards/synthesizers/accordion), Steve Neary (guitar and vocals), Rob Bessert (drums), Chris Sell (bass), and Andrzej Benkowski (saxophone, oboe, and violin) is -- in the simplest terms and the most convenient definitions --  a funk band, a jamband, a fusion band, a disco-fanged multi-beast, and a basket case.

Churning out their self-described Creepfunk, a high energy, danceable variety of funk -- one uniquely laced with electronic and improvisational sensibilities - Steez has garnered a loyal following throughout the Midwest, winning contests to perform at both the 2008 Summer Camp and Rothbury Festival and performing to capacity crowds at rapidly growing venues . After receiving repeated acclaim for their live performances, which typically include a seamless weaving of thoughtfully composed originals and crowd pleasing covers spanning from Madonna to clever obscurities like Genialistid (Estonia), Steez is ready to take Creepfunk into the studio for their first full length LP.

Hoping to carve out a niche in the competitive jamband landscape, what really sets Steez apart is the camaraderie and endearing sense of humor. The band's humble beginnings include getting banned for life from a venue after their first ever live performance, maneuvering a moped accident involving a parked car, and cruising the Midwest in the inspired 35 foot band bus, "Big Brown." While it's the original songs and taut musicianship that initially grab both fans' and critics' attention, the band's personality keeps it.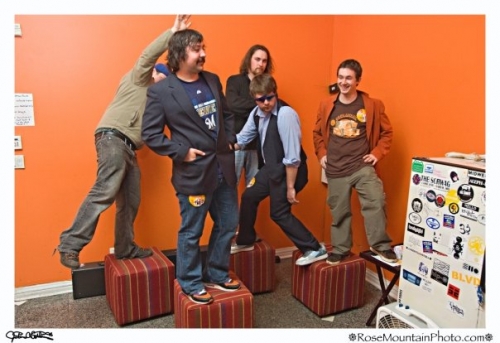 http://www.creepfunk.com/
http://www.myspace.com/steezburgers
ODD METERS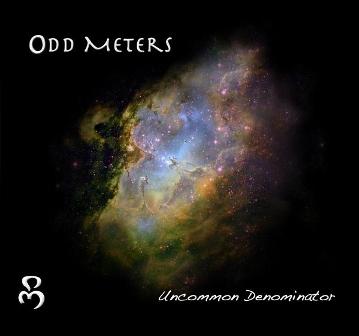 The Odd Meters are a unique, instrumental duo whose music blends various genres into compelling modern compositions. Their high-energy performances include styles such as Jazz, Afro-Cuban, Pop, Fusion, Reggae, Indian Classical, and Funk.

The mixture they create takes their audiences of young and old on the same musical journey around the world. The majority of the bands' tunes are original, written by guitarist Jon Morrow and fused with the explosive yet graceful touch of Shane Parreco on drums and percussion. Although the Odd Meters are a duo, they have the sound of a trio thanks to the 8-string guitar (created by Ralph Novak) that Jon plays.

These two characters met in 2003 at Brevard College, where they found each other learning from the same primary teachers: Dr. Laura Franklin (percussion) and Jeff Sipe (drums/rhythm concepts). Both Morrow and Parreco were able to gain a deeper level of understanding music from their studies and quickly became great friends because of their mutual enthusiasm for various styles music. These two unique musicians share a similar musical vocabulary, a desire to always be inspired and challenged, and a passion for making and sharing live music. 
http://oddmeters.com/
http://profile.myspace.com/theoddmeters
AMY HENDRICKSON & THE PRIME DIRECTIVE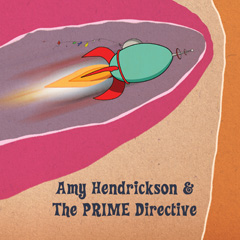 Amy Hendrickson & the Prime Directive is a folk, rock, funk, alternative, jazz, blues, psychedelic experimental, four piece band which hails from the rich and diverse music scene of the oldest city in the United States-Saint Augustine, Florida. The band formed in the winter of 2008 when bassist, Stephen Pigman and drummer, Steve Hawkes teamed up with singer-songwriter, Amy Hendrickson to fill a gig at a local health foods restaurant. Immediately the three knew they had something special. With the addition of saxophone player Corey Peterson, the band developed a very unique sound which is very hard to categorize. The band started playing cover tunes with a small amount of originals, but since conception, the tide has turned and the band now plays mostly original music. They have accomplished a lot since January of 2009. They have recorded an EP, received tons of local, national, and international radio airplay, been accepted to Home Grown Music Network, played numerous shows from bars, private functions, music venues, and festivals, they have been on tour in Tampa, FL, New Orleans, LA, and Austin, TX. Most notably, they gave an amazing, unforgettable performance and received a standing ovation at the Florida Theatre in Jacksonville, FL while opening for the Wallflowers. This band continues to write more great songs and are always trying to explore new avenues. Their light-hearted, comical, and improvisational stage presence draws the audience in to make them feel like a part of the show. This band is great for male and female fans as Amy's prolific lyrics and witty "girl-power" are sure to please the ladies and the rockin' band supplies a funky,crunchy back beat for the gentlemen to enjoy. Everyone is sure to feel the infectious groove of Amy Hendrickson & the Prime Directive.
-mission of the band: "To create a tidal wave of serotonin."

http://www.myspace.com/pdirective
THE RAGBIRDS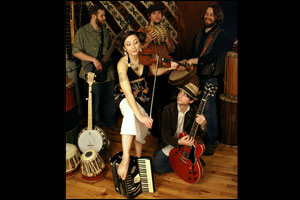 The Ragbirds began with songwriter, violinist/multi-instrumentalist and vocalist Erin Zindle and percussionist Randall Moore. With a love for world music and a desire to weave these distant sounds into more familiar genres, they began recording The Ragbirds debut CD, Yes Nearby as they searched for musicians who shared their vision. They joined with guitarist/vocalist Adam Labeaux and bassist Jeff Stinson who added their skills to the project. Along the way they added percussionist Tim Dziekan and the band developed the sound they envisioned, combining these global and modern elements.

In April 2005, The Ragbirds released Yes Nearby, an independent full-length album consisting of 12 well-crafted songs. The CD won rave reviews from local and regional press and currently has sold over 1,500 copies. In February 2006 as the band grew more deeply rooted in their hometown of Ypsilanti, MI they followed up their debut with a live album called Catching Fire, which captures their intense live performance experience.

Led by dynamic, exhuberant and entertaining front-woman Zindle, The Ragbirds use many traditional folk instruments including violin, mandolin, banjo, accordion, acoustic and electric guitars, and harmonica. But the music goes beyond folk, incorporating Celtic, Gypsy, Mid-Eastern, African and Latin styles, with a strong rhythm foundation of bass, drumset, conga, djembe and percussion. Erin's warm vocals and fiery violin playing combine with tight harmonies and interlocking melodies to create a sound that is truly The Ragbirds own. The effect is positive and poetic music with the power of danceable rhythm.

The Ragbirds can be seen performing all over the Michigan music scene and beyond, spreading in widening circles from Ohio to Chicago to New York and further into the Mid-West, stirring up a buzz everywhere they go. They have performed at countless clubs, pubs and venues, including The Blind Pig (Ann Arbor), the Temple Club (Lansing), The Ark (Ann Arbor), Bells Brewery (Kalamazoo), The Magic Stick (Detroit), Mickey Finns (Toledo), The Trinity House Theater (Livonia), Wise Fools Pub (Chicago) Union St. Station (Traverse City) They have shared the stage with regional and national acts such as Brothers Past, Tea Leaf Green, Ember Swift and more.

In the summer of 2006, The Ragbirds enjoyed their busiest season yet and performed at numerous prestigous festivals including Wheatland, Dunegrass, and Beaver Island with featured artists such as Hot Tuna, Tony Rice, Greg Brown, Cornmeal, Steppin' In It, Iris Dement, Seth Bernard & Daisy May, and more.

Along with their heavy touring schedule, The Ragbirds also perform public events, fundraisers and benefit concerts. They can be heard on local and regional radio and read about in regional papers and online reviews. Over the last two years the band has developed a large, loyal and growing fan base who often travel great distances to see them play. The Ragbirds unique and high energy fusion of roots folk, world-groove, and pop-rock sensibility gets audiences of all ages and sizes up and dancing.