"...confident, charismatic songwriting that just can't be taught." - Pitchfork
"...a gorgeously whisky-soaked country-soul masterpiece." -
Spin Magazine
  Isbell is a former member of the Drive-By Truckers and this is his second solo release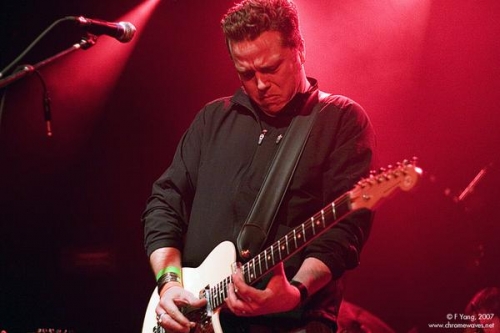 (his first release with his band The 400 Unit). The 400 Unit is Derry deBorja (keyboards), Jimbo Hart (bass) and Browan Lollar (guitar). Matt Pence (Centro-matic/South San Gabriel) lends his talents as co-producer, drummer and engineer.
The album was co-produced by Isbell and The 400 Unit with Matt Pence. "I want it to be known that it's a band record," says Isbell. "I want it to be known that it's something we all did together. Even though I wrote the songs, it was a very inclusive project." Isbell has posted the new track, "Seven-Mile Island," on the band's MySpace site.
The album was recorded at the renowned FAME Studios in Muscle Shoals, AL. Isbell, who Details Magazine calls "one of America's best young songwriters," is following in the tradition of American songwriters who have recorded in North Alabama. Much like Arthur Alexander, Eddie Hinton and Spooner Oldham, Isbell mixes a soulful vocal style with songs that are passionate and unrepentant in their sense of place and direct in their stubborn Southerness.
Isbell and The 400 Unit have played over 200 dates since the release of Sirens Of The Ditch  (including All Points West, Voodoo Music Experience and WXPN Freedom Fest) and will announce the first round of their 2009 dates soon.
 This is the second release for Nashville-based Lightning Rod Records whose US distribution and marketing is handled by Thirty Tigers/RED.
TRACKLIST
1.  Seven-Mile Island                       
2.  Sunstroke
3.  Good
4.  Cigarettes and Wine
5.  However Long
6.  Coda
7.  The Blue
8.  No Choice in the Matter
9.  Soldiers Get Strange
10. Streetlights
11.  The Last Song I Will Write
http://www.myspace.com/jasonisbellmusic
http://www.lightningrodrecords.com