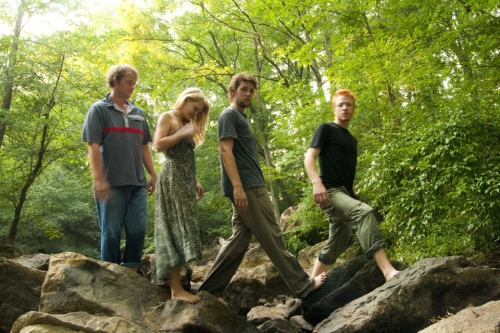 Lizzy Ross: Vocals and acoustic rhythm guitar
Dylan Shrader: Lead guitar
Casey Toll: Upright bass
Drew Daniel: Percussion

Bringing a fresh, new attitude with original tunes that hearken back to the era of rock and roll, the Lizzy Ross Band fuses jazz and folk music with dirty blues and rock.  Ross' commanding, versatile, and expressive voice has been compared to Grace Slick, Janis Joplin, Joni Mitchell, and Grace Potter.  The band's tight arrangements are tasteful and unique, ranging from subtly complimentary to virtuosically explosive.
The Lizzy Ross Band includes Lizzy Ross on vocals and acoustic rhythm guitar, Dylan Shrader on lead guitar, Casey Toll on upright bass, and Drew Daniel on percussion. Based in Chapel Hill, NC, Ross writes original soul-folk music inspired by artists from Sam Cooke to Patty Griffin.  Shrader's training in bluegrass, combined with Daniel and Toll's formal jazz education, creates uniquely soulful music with hints of rock, jazz and blues. Layered against Lizzy's powerful voice and the folky textures of the songs themselves, the band's musical style is intelligent, danceable, and unique.
In June 2010 Lizzy Ross released her debut solo album, Traces. Traces has earned praise for passionate delivery and skillful, diverse songwriting.  The Lizzy Ross Band is currently recording and plans to release a full-length album in 2011.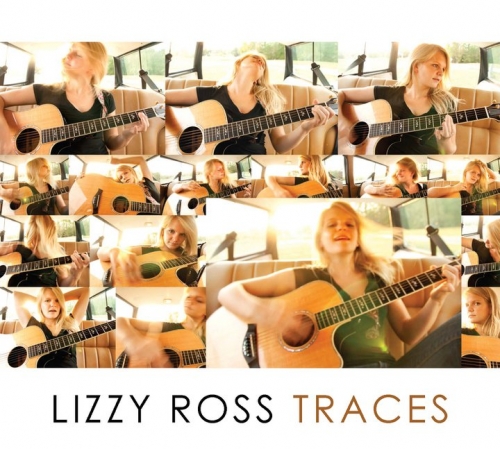 Lizzy Ross was born and raised in Annapolis, MD, where she learned to play guitar and began writing songs.  Her performing talent really began to shine while she studied music and philosophy at UNC-Chapel Hill. While in school, she and two other UNC students hooked up as "Lafcadio" to enter a band competition hosted by Vinyl Records. They won the competition within a week of forming, began performing regularly at local venues, and released an EP in January 2009.

Soon after, Lizzy decided to extend into solo performance. Her fans praise her songwriting as insightful beyond her twenty-two years, and are always struck by the intensity and passion of her live performance. She is known for blending the flavors of singers like Janis Joplin and Joni Mitchell to create a smooth, strong, and soulful sound. Lizzy has been featured on WRAL-TV, as well as WKNC and WXYC radio. In June 2010, Lizzy released her first full-length solo album, "Traces."  This intimate, acoustic collection of original songs has been called "the perfect antidote to clear away the muggy humidity of a North Carolina summer day." (Norris, the Daily TarHeel).  She performs regularly in North Carolina's triangle area, both solo and with her band.  
Management: Chris Robie - robie@homegrownmusic.net
919-357-2751

For booking  contact Lizzy at lizzy@lizzy.net