Hello campers, friends, and family
Thank you again for the amazing 2008 season! Who could forget the unbelievable performances of 2008, including The Mickey Hart Band, Buckethead, and P-Funk? Airto, DSO, Ekoostik Hookah, Moe, Cornmeal, and Wookiefoot were also phenomenal. Too many great bands, and memories with friends to list. 2008 Photos are posted online at
nlqp.com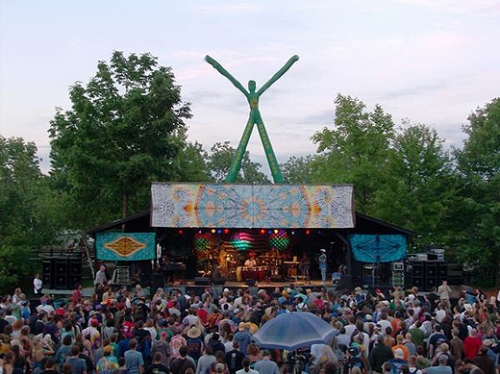 GET READY FOR 2009!!!
April 17th-19th
Earlybird Festival
Our cabin fever buster! A spring celebration with
many of our Nelson Ledges Quarry friends and favorites!
Boombox
,
Greenleif
,
The Sultans Of Bing
,
The Joe Prichard BandJim Miller Band
,
Willy Mac Music
,
The Flyin Jays
,
The Groove Prophets
Many bands to jump on this bandwagon.
Stay tooooned!
April 24th-26th
Blossom Blast/Spring Hookah
10th annual! The weekend you've waited for! 2 more incredible nights
jammin with
Ekoostik Hookah
! And very special guests-
The Bridge!
Also-
The Macpodz
,
Papadosio
,
Jimkata
,
The Werks
,
Zach Deputy
,
Wolf CookiesInterstellar Overdrive Experience
,
The Red Hot Trio
,
Jones 4 Revival
Late night w/
Cherylann Hawk
! Plus
Uncle Ed, Robin & Grizzly
!
With more bands and stuff to come!
Hooooookaaaaahhhh!!!
May 15th-17th
Mayflowers Festival
Mayflowers 2009 brings you Springdance!
Just announced- Saturday evening we welcome back
Pnuma Trio!
We are very happy to announce the new addition and return of
Telepath!
Friday's headliner Papadosio! Plus
Fareed Haque
and the
Flat Earth Ensemble
!
Also Satutrday-
Drop Electric
,
The Werks
,
EP3
,
Covert Operations
,
Digital Frontier
.
Friday and Saturday- 2 dance filled, bumbin nights with NYC's DJ Rhekha!
Late night prog-piano with
Jeff Bujak
. Plus beefy lights and sound!
This show is really looking good! Lots of great stuff to come.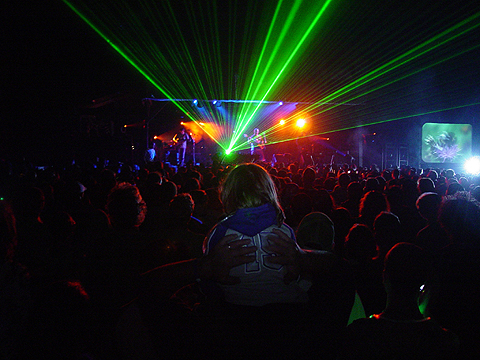 May 29th-May 31st
NLQP's Summer Kick-off
Another unforgettable, Sublime Weekend with
BADFISH
!
And back again, the best Dave Mathews tribute, Trippin Billies!
Special guests- Carlos Jones & the P.L.U.S. Band, Moser Woods, Japhy Rider
One Under
,
Boogie Matrix Mechanism
,
Max Allen Band
,
Zach Deputy
,
Stretch LeftyK.B. and the Riptides
. Late night with
J.P. and the Chatfield Boys
.
Many more special guests to be announced soon!
June 12th-14th
Floyd/Zeppelin/Classic Fest
Once again we pull out all the stops with our annual
classics weekend! The best of the best in tribute acts of
your favorite classic bands. One again Pink Floyde tribute
Several Species returns with their unforgettable performance
and outdoor laser show! Get the Led out once again with Kashmir!
This year we're excited to bring you the best Beatles tribute, BritBeat!
And our favorite Rush band, Limelight returns again by popular demand!
The Allmans w/ Ted Riser & Whipping Post, N Young w/ Ragged Glory
Late night bluegrass with the Halftime String Band and The Weedhawks
Returning once again, Clevelands singer/songwriter Mr. Alex Bevan!
A beautiful June weekend with skydivers, fire performers and more!
Other bands coming soon! This show rocks!

July 3rd-6th
Gratefulfest 10
Please join us for our very special 10th anniversary!!!
A five day fest with three nights of
Dark Star Orchestra & friends
!
Dark Star plays Friday, Saturday and Sunday evenings!
And back again for his sixth Gratefulfest in a row,
Keller Williams
!
Plus,
Steve Kimock & Melvin Seals
bring you Crazy Engine!!! And very,
very special guests
Mark Karan
and
John Molo
bring you
Jemimah Puddleduck
!
Also-
JGB,
New Riders of the Purple Sage
,
Donna Jean Band
,
DJ Harry
,
BoomboxRoots-A-Risin
,
Klyph Black(Zen Tricksters)
& Rumor Has It,
David Gans
10th G-fest!
Goldmine Pickers, Bawn In The Mash, The Ghostriders and many more bands TBA.
Fireworks, skydivers, magicians&clowns, great food&vendors, the best of friends!
Earlybird music Thursday night, July 2nd with
Boombox
and guests!
Lots to come.
July 24-26
Summer Hookah Weekend
Our 13th annual Summer
Ekoostik Hookah
weekend party!
2 more unforgettable nights with Quarry favorites Ekoostik Hookah!
And back by overwhelming demand,
Buckethead
(w/ possible special guests)
Plus, good friend of Buckethead and
NLQP
,
Bernie Worrell & Social Lybrium
!
Also 2 nights with
DJ Harry
! Plus-
Hypnotic Clambake
!
The Charlie Wheeler BandThe Station
,
Moser Woods
,
Cherylann Hawk Band
,
Sultans Of Bing
and many
more fantastic bands and guests to be announced soon.

July 31st-Aug 2nd
Jerry's Birthday Bash
Our friends from Sunshine Daydream Music Park come up
north and bring us their hottest festival, celebrating the birthday
of Jerry Garcia. Some fantastic bands to be announced.
Many surprise details coming soon.
August 7th-9th
Midwest Reggae Fest
I hear Packy has some vvvery special, surprise guests...
Watch out for this one!!!
August 15th wknd.
Jim Miller's Lazy Daisy Fest
August 21st-22nd
Waterfest
2 nights with our friends
Waterband
and very special guests.
Details coming soon.
August 28th-30th
Summerdance II
Back again, by popular demand! 2 very special nights with
Lotus
this year!
With big, beefy lights and sound! Many bands and guests to be announced soon.
The electro-instrumental extravaganza you won't want to miss!
Sept. 25th-27th
Sublime Weekend IVBadfish
returns once again to give you that music, party and
energetic show you know and love. Good times with all your friends.
All the special guests to come.
Oct. 30th-Nov. 1st
Gory At The Quarry
Our 13th annual Halloween party and costume campout!
Always a favorite! 2 more haunted nights with Ekoostik Spookah!
Many special guests to be announced.
MUCH MORE TO COME!
This is just the begining folks!
NLQP -- Where live music is just better
Events all season long, so check the events calendar often for updates. This is our biggest, hottest season ever, with more than one scorchin' event per month. The hottest local and international performances are in Ohio, at the Quarry!
http://www.nlqp.com/calendar2006.htm
Things to Note
Please be mindful of your surroundings while visiting the quarry park. Before, after, and sometimes during each event our staff and volunteers collect trash. We appreciate you doing your part to keep this beautiful space clean. Conserve, reuse, and recycle whenever possible.
http://www.nlqp.com/