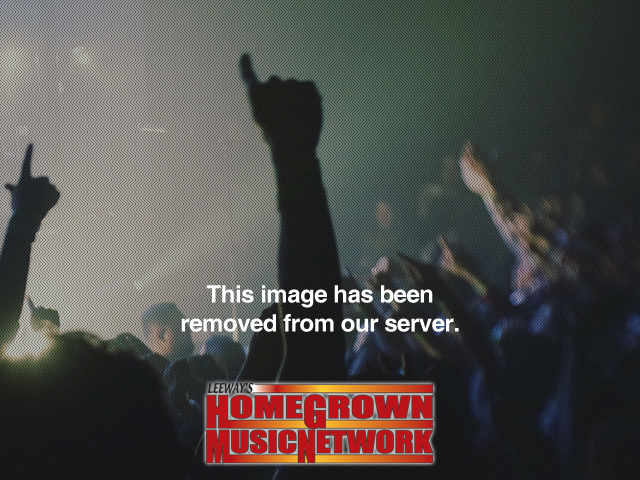 SPECIAL OFFER! To celebrate the 10th Anniversary of the Phish "Island Tour," we are offering all 4 shows - 12 CDs in all - for only $59.98. That's a savings of more than $5.00 on each 3-CD set, and you'll even get to pick a FREE CD from our list of free products! This special will end on Monday, April 7, so snap up these legendary shows at a great price right now!
New Additions to the Catalog:

SOJA - Get Wiser Live DVD - When SOJA recorded the Get Wiser Live DVD, a bonus-added concert version of its Get Wiser album, at the State Theatre in Falls Church nearly two years ago, the Virginia-based reggae roots band packed the house and stacked the deck. With an expanded lineup that featured guest appearances by conga player Milton "Go Go Mickey" Freeman, the Eddie Drennon String Quartet and members of Gomba Jahbari, SOJA gave the capacity crowd what it came to hear, and then some. Frontman and songwriter Jacob Hemphill's voice -- a pinched, soulful tenor -- immediately sets the band's sound apart, and bassist Bobby Lee Jefferson's vocals add appealingly gruff and exuberant contrasts. A devotion to conscious roots music couldn't be more obvious on "Be Aware," "Faith," "Bring Back Truth" and other tracks, but the band's melodic flair and percolating grooves are key to its growing appeal. Hemphill's Santana-esque guitar solos surface throughout the concert, too. The extras include the usual backstage visit and two bonus tracks that sum up SOJA's recurring themes: "Rasta Courage" and "True Love." $19.99
---

The Wood Brothers - Loaded CD
- The Wood Brothers are back with their rootsy blend of Americana, blues, and folk on Loaded. Again enlisting longtime friend and collaborator John Medeski as producer (who also gets behind the keys on a few tracks), The Wood Brothers create an expansive exploration of their music, eschewing the spare, acoustic, in-studio setting of their first album for a more collaborative approach with other musicians and friends, resulting in a fleshed-out, multi-layered band effort. Highlights include Oliver swapping verses with labelmate Amos Lee on a cover of Hendrix's "Angel," and Chris taking a vocal lead in tandem with Frazey Ford on "Don't Look Back." The album is rounded out with a wide array of guests, including Billy Martin, Kenny Wolleson, David Mansfield, and more. $17.98
---

South Austin Jug Band - Strange Invitation CD
- Let's just get it out of the way right now: There's no jug-playing in the South Austin Jug Band. And any bluegrass connotation should be spilled down the drain along with other moonshine-conceived notions. Sure, there's fiddle and mandolin, but there's also drumming, electric guitar and even digital looping. And Beck. Strange Invitation gets its title from a Beck lyric. Comparisons might meander more toward a Jack Johnson vibe or a low-intensity Grateful Dead (which, it should be noted, started out as a real jug band). Strange Invitation is chock-full of melodic songs and South Austin Jug Band has solidified itself as a tour-de-force in the world of acoustic music. $12.98
---

Various Artists - Funky Kidz CD
- Funky Kidz is a musical compilation featuring classic kids songs we all know and love stylized and recorded by a dozen of New Orleans' finest artists including Bonerama, Ivan Neville, George Porter Jr., The Radiators, Papa Grows Funk, Amanda Shaw, Theresa Andersson, and more. The songs are meant to bridge the gap between adult and children's music, while exposing young listeners to the multi-instrumental rhythmic sound of New Orleans. Songs are upbeat, fun and funky - perfect for the kid in all of us! $13.99
---

American Babies
CD
- What started as a group of friends sharing stories in their spare time has quickly blossomed into one of the most buzzed-about roots-rock bands from Brooklyn's underground music scene. American Babies first came together after Tom Hamilton started work on a new batch of Americana songs to pass the time on the road. Naturally, he began sharing his songs with confidants like his brother Jim, a professionally trained musician, and drummer Joe Russo, one half of instrumental rock sensations Benevento/Russo Duo. After fleshing out their arrangements on the live stage, the group entered the studio with veteran producer Jon Altschiller (DMB, John Mayer) to create their emotionally-charged debut. Recruiting friends like The Disco Biscuits Aron Magner (piano) and Kevin Kendrick (vibraphone), along with a full string section, the band effortlessly laid down 11 compositions, from the gentle, harmony-laced "Swimming at Night" to the infectious, twangy "Invite Your Friends." Tom Hamilton (vocals/guitar); Joe Russo (drums/vocals); Scott Metzger (guitar/vocals); Jim Hamilton (bass/vocals) $13.98
---

The Black Keys - Attack & Release
CD
/
Vinyl LP
- Back in 2002, it seemed easy to discern which of the Midwestern minimalist blues-rock duos was which: the White Stripes were the art-punks while the Black Keys were the nasty primitives, bashing out thrilling, raw records. Six years later, the duos appear to have switched camps, as Jack White leads the Stripes down a path of obstinate traditionalism while the Black Keys get out, way out, on their fifth album, Attack & Release. Singer/guitarist Dan Auerbach and drummer Patrick Carney have receded from the big, brutal blues thump - they started to float into the atmosphere with their 2006 tribute to Junior Kimbrough, Chulahoma. Ever since then, the Black Keys have emphasized waves of sound over either ballast or song, evident from the choice of Danger Mouse as the producer of Attack & Release. Guest guitarist Marc Ribot fits into this elastic mix, as this is the kind of restless, textural roots-aware rock reminiscent of the spirit, if not quite the sound, of Elvis Costello and Tom Waits, two mavericks Ribot has played with in years past. This shift to sound over song has been so gradual for the Black Keys that Ribot's cameo doesn't seem intrusive, nor does Danger Mouse's hazy production feel forced upon the band. It's filled with details so sly they're almost imperceptible. Attack & Release willfully drifts, as dreamy, artfully sonic sculptures are punctured by Auerbach's rumbling guitars and Carney's clattering drums.
CD - $16.29
;
LP Vinyl - $19.99

Also Available from The Black Keys: Chulahoma CD $12.99; Live DVD $16.99
---

Ani DiFranco - Live At Babeville DVD
- Ani DiFranco is known for her staunchly independent stance and thoughtful lyrics. DiFranco has released records on her own label, Righteous Babe Records, for a number of years, and in 2007 she took the next logical step by opening up her own venue in downtown Buffalo. A downtown church once slated for destruction, the rejuvenated, state-of-the-art facility is now known as Babeville. Live at Babeville captures the first two shows at the venue, on September 11 and 12, 2007 and features 17 songs. Ani fashioned a two-night retrospective of sorts, performing songs from every stage of her fabled career in breathtaking new arrangements with her latest touring band. Six cameras were on hand to capture the excitement in high definition video and 5.1 surround sound, and now the highlights of the two shows are available on a single DVD, plus interview and sound check footage. The result is both a must-have memento for fans and an ideal introduction to Ani at her finest--onstage, playing her guitar and singing with all the passion, intensity, and joy that have made her a legend. $19.99
---

Unwed Sailor - Little Wars CD
- Unwed Sailor have been innovators in instrumental rock since their 1998 debut release. Their signature sound is based around Johnathon Ford's leading bass melodies, melodic string keyboard arrangements, intricate rhythms, and sparkling chime-like guitars. With Little Wars, their 4th full-length, the band returns to their energetic, melodic beginnings, reflecting the power of their popular live show. It sort of sounds like Explosions in the Sky - if they hired a singer, wrote a bunch of structured vocal songs, and then fired the singer and played the tunes instrumental anyway. $13.99

Also Available From Unwed Sailor: The White Ox CD $13.99; The Marionette and the Music Box CD $13.99; The Faithful Anchor CD $12.99
---

Steel Pulse - Door of No Return DVD
- An eye-opening, in-depth documentary examining one of Britain's most well-respected reggae bands. Steel Pulse started by playing concerts with punk bands as part of the Rock Against Racism movement popular in the late seventies. Subsequent releases and touring took the band to USA where they were to follow up their Grammy win of 1986 with a further nomination for a Grammy for the album African Holocaust in 2004. Door of No Return, while being a track from the successful album, is also the title of an in-depth documentary about the hugely successful British Reggae band. This film includes concert performances alongside interviews which provide insight into the band that many consider to be the greatest Reggae band in the world. $19.99
---

Some Things Should Never Be Digital T-Shirt - Music is important...it should stand on its own and be tangible, not be dumped into some vast, compressed hallway of ones and zeroes! Some things should never be digital! Vinyl lovers unite! Red short-sleeve t-shirt, Available in Small, Medium, Large, and XL. $17.95
---
Recent Releases You May Have Missed:
The Waybacks - Loaded CD
Plants and Animals - Parc Avenue CD/Vinyl LP
John McLaughlin & Zakir Hussain - Remember Shakti: The Way of Beauty DVD
Tim O'Brien - Chameleon CD
Tony Trischka - Territory CD
Troy "Trombone Shorty" Andrews - Live at Jazz Fest CDs (2004, 2006, 2007)
G. Love and Special Sauce - Live at Jazz Fest 2005 CD
Brian Stoltz - Live at Jazz Fest 2005 CD
Brotherhood of Groove - Live at Jazz Fest 2005 CD
Slightly Stoopid - Live at Jazz Fest 2005 CD
---
New Releases Coming Soon:

April 8 - Jacob Fred Jazz Odyssey - Lil' Tae Rides Again CD (pre-order CD/LP)
The Gibson Brothers - Iron & Diamonds CD (pre-order)

April 15 - The Dixie Bee-Liners - Ripe CD (pre-order)
Yonder Mountain String Band - Mountain Tracks Vol. 5 (2 CDs) (pre-order)
Widespread Panic - Free Somehow Vinyl LP (pre-order)
Robert Walter - Cure All CD (pre-order)

April 22 - Tea Leaf Green - Seeds Box Set (3 out-of-print albums re-released)
Flight of the Conchords CD
Wetlands Preserved: The Story of an Activist Rock Club DVD (pre-order)

April 29 - Global Noize CD (DJ Logic, Denson, Popper, Worrell, Billy Martin, etc)
Bombadil - A Buzz, A Buzz CD
Portishead - Third CD
Zappa Plays Zappa - Live Multi-DVD/CD sets

May 6 - The Brakes - Tale of Two Cities CD
The Brew - Back to the Woods CD

May 13 - Electric Apricot - Quest For Festeroo DVD

June 10 - Railroad Earth - Amen Corner CD


---
Latest News and Reviews:
Caribbean Holidaze with UM, TDB
The Ragbirds - Wanderlove CD Review
Outside Lands Festival in San Francisco
Entrain Tours Behind 7th CD

---
Upcoming Festivals:

Shakori Hills - 4/17 - 4/20 - Silk Hope, NC - http://www.shakorihills.org 
Camp Jam - 4/18 - 4/20 - Lacochee, FL - http://www.campjamfestival.com 
McDowell Mountain Fest - 4/25 - 4/26 - Scottsdale, AZ - http://www.mmmf.net 
---
Video of the Week:

The Afromotive from The Orange Peel in Asheville, NC
Thanks for reading, and have a great week!

Bryan Rodgers http://www.homegrownmusic.net
http://www.myspace.com/hgmn
---