As many fans have probably heard by now, there have been some changes within the band, who recently announced the departure of drummer Albert Suttle, affectionately nicknamed Albro Llama. You can catch Albro's last shows with the band for NYE at the Georgia Theater in Athens, GA. 
Read more about Albert's departure from the band here: A Letter from Albert Suttle
No need to worry, this is not the end for PGroove. Darren Stanley will move forward with the evolution of Perpetual Groove. Stanley is both a natural fit for the band and an incredibly talented musician. So, while many fans are saddened by the announcement, there are many reasons to look forward to PGroove's future. Stay tuned!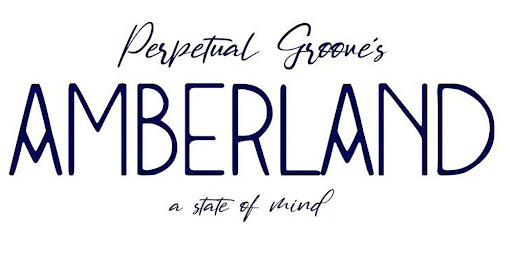 In other band news, Amberland is officially back! After a ten-year hiatus, Perpetual Groove's festival returns to a new location at the Woodlands Nature Reserve on May 27th-29th, 2022 in Charleston, SC. Get your tickets!! 
----
9.25.2021 * Perpetual Groove 
Two Tides Brewery * Savannah GA
What a memorable night of music for the 912 with an early, intimate show in Savannah's Starland District with Perpetual Groove. Two Tides Brewery shut down Desoto Avenue and hosted one hell of a southern block party. 
To celebrate PGroove's long awaited return, a commemorative IPA was brewed for the event and was named after one of my favorite songs, Speed Queen! Yoshi's Kitchen fed everyone a delicious dinner and a real good time was had by all. 
Obvious crowd-pleasers were the eclectic cover choices the band played from their recent covers EP! One of the most unforgettable moments from the show was during Get Down Tonight...the band absolutely crushed it! Literally made everybody on the block boogie down in the streets of Savannah! Digging in the Dirt, Drive, Our Lips are Sealed and Bittersweet Symphony were also fan favorites. 
Perpetual Groove has always made phenomenal cover choices, in my opinion. Being a longtime fan and friend of the band, I was able to catch up with Adam Perry for some exclusive insight into the bassist of Perpetual Groove. 
----
Interview with Adam Perry
When did you know music would become your life?  The first time I played the bass was with my brother on guitar. He was asking me to play a few notes for him so he could work on a solo. I'd never really played before and he asked me if I had been messing around on his bass because I was actually holding it down, that feeling resonated with me and I'll never forget putting down the bass and thinking "Yeah. This is it."
What band/musician stole your soul and made you fall in love with music?   Paul McCartney's bass line on "Baby, You're a Rich Man". I was riding around with my dad one Saturday afternoon and he was listening to the Magical Mystery Tour. When that song came on I asked him what instrument was "doing that?'' He said that's Paul McCartney and it's a bass guitar (my dad is a great bassist as well). I remember thinking that I wanted to play THAT instrument one day... I must have been 7 or 8 years old at the time but I never forgot that sound. 
What is your favorite bass to play? My dream bass is a 60s era Fender. I don't own one but whenever I play on one it pulls something different out of my playing. The tone, the feel...It just feels right. 
Do you name your instruments? I don't really name them... But the basses and guitars I keep in my studio have pictures of friends I've lost over the years. So, while I'm recording I will say "I'm gonna use the 'Chris' bass on this one"... it's a way to remain connected to people I have loved and who are no longer with us. 
What are some favorite tunes you're currently listening to from your personal playlist?  I've been into King Gizzard and the lizard wizards new album Butterfly 3000. I'm also very much into MMJs new releases. I've always got Jim James solo albums in rotation. 
Other than a busy tour schedule with Perpetual Groove, what else is coming up in Adam Perry's future?  I recently recorded a solo/side project. The album will be released on vinyl on February 18th, 2022 with some singles being released in the weeks prior...So, be on the lookout for that! It was an amazing experience and is something I've wanted to do for a very long time. I'm really proud of it and the effort everyone put into it. It's a collection of songs I've had that I truly wanted to put out forever now and then some of the songs were written at the beginning of the pandemic. The album is titled "How to be Happy in the Modern Age". Keep an eye and ear out for it! February 2022. -Adam Perry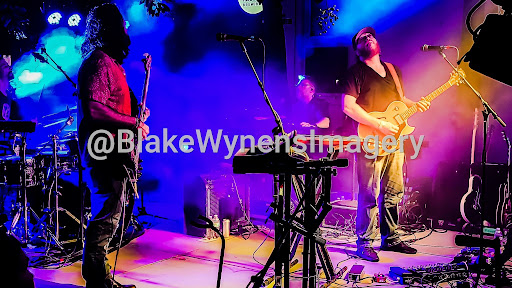 PG Setlist 9.25.2021
Eventually 
Mayday
Walking in Place
TTFPJ 
Sweet Oblivious Antidote
Space Paranoids
Two Shores
Covers included:
Digging in the Dirt by Peter Gabriel
Bittersweet Symphony by The Verve
Get Down Tonight by KC & The Sunshine Band
Our Lips are Sealed by The Go-Go's
Drive by The Cars
Be sure to check out Perpetual Groove's most recent release, a digital album of some of those phenomenal covers!! C'Mon Covers EP
Visit https://www.pgroove.net/ for PG merch and more about the band. 
And definitely go see the band live! Visit Perpetual Groove Tour Dates for upcoming shows. 
Thanks for reading.  
- Jenna Mo - HGMN Rep
- Photo Credit: Blake Wynens Imagery