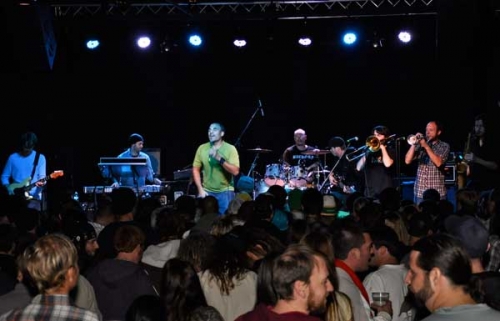 I remember one night when Burning Spear was right in my face! Oops... that was a bit of a flashback moment. That haven had an ambiance that just cannot be recreated. But, cravings for the past aside, I was excited to see that this newly positioned Jewish Mother is truly a better concert experience. Once the dinner tables are removed, the floor area is many times larger than the floor at the original spot, the stage is much larger (with an actual back stage area), and the bar is perfectly positioned; it's one of those bars that run the entire side of the venue's wall (for the length of the concert floor), so that access is far from limited. Paired with the booking/promotion team of QuiVa productions (a long time partner with the venue), this new Jewish Mother is destined to keep making big-time moves in the area. If the old venue had to go, this was a sagacious transition spot.
Wait... I didn't go to review a building! I came to hear some music, and tonight was full of it. Session Rockers, a Virginia Beach-based reggae band, was the first on stage. They came with their expected force, in the form of a tight, rhythm-heavy musical medley that I kept hoping was going to spin into the songs they were teasing. Their catalogue is forming nicely. The medley ended, and "Jah Never" was the first full song to take form; it was proof enough that Vincent James (recently moved to vocals and guitar) is locking nicely into position. Next up was the powerful "Thunder and Lightning," "Standing Strong" (a wise track about the drive to keep going in times of struggle), and "Zion I," again with James strong at the microphone. This band is truly finding its feet, as everyone grows together; if they keep moving, they have the talent to do big things.
The Supervillains, a tour seasoned party band, slammed onto the stage for the second spot. A mesh of amped up Green Day meets Sublime, their style was a little brash for what I was expecting at a John Brown's Body show (I didn't plan on having to battle a mini mosh pit), but I can go with it. An ever-morphing splash of reggae-meets-punk flew from the stage in sharp contrast to the sandwich of Session Rockers and John Brown's Body. The Supervillains is much more of a party minded band than the other two, and the drummer/singer ( Dominic Maresco) commented that he hates playing before midnight, because people just aren't drunk enough. With songs like "Drinkin' Tonight" as their opening track, I guess I see where he's coming from. Their set included attention catching versions of Sublime's "40 Oz. to Freedom" and Billy Joel's "Movin' Out (Anthony's Song)."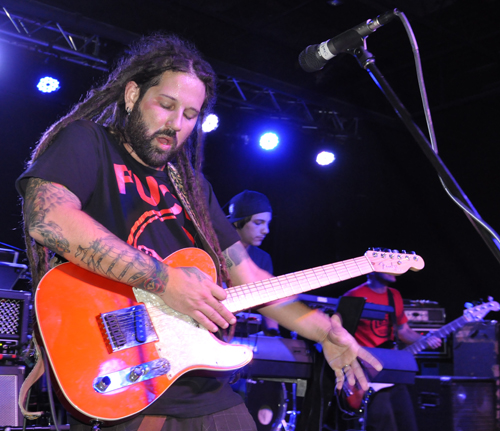 John Brown's Body was the night's main draw. I have to interject with an admission; I kind of dropped out of the band's touring cycle, after the death of their original bassist (Scott Palmer) in 2006. Upon his passing, some of the band's foundation-building members left (amicably enough) for other adventures. After the band's shift, whenever I encountered the current John Brown's Body, I saw them through eyes and heard them through ears that were pleading for that old band to mysteriously appear; sometimes, the past is just the past. No offense intended for my memory lane walk (this current JBB is certainly a band with its own credentials), but context is important to understanding any perspective. 
I was truly excited to catch John Brown's Body. Having not seen JBB in about three years, they seemed new (however familiar) to me, and it was like discovering one my favorite bands all over again. JBB still holds onto the thoughtful vocal prowess of Elliott Martin (one of what was previously two lead vocalists) and the dialed-in consistency of Tommy Benedetti's drumming. Hearing them with purposefully unbiased ears allowed me to love that JBB spirit I'd been blocking out.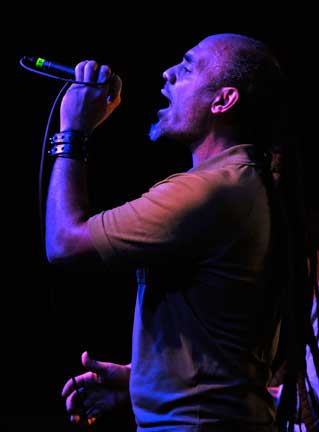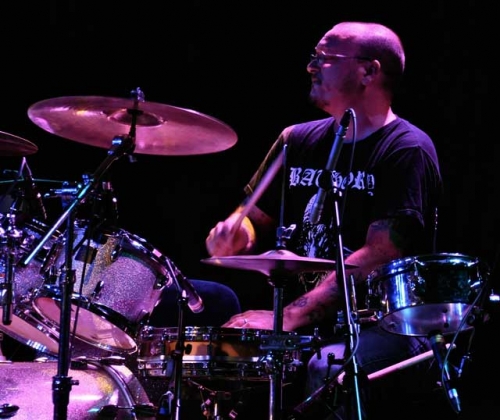 Martin came on stage, his tambourine in hand, and the horn trio quickly proved to be more expressive than I ever recall them being. The rest of the band was expectedly lock-step, and this was a constant during their travels through a set that included a mix of Martin's finest songs. Tonight's trip incorporated "Speak of the Devil," "The Gold," "The Grass," "Ambrosia," "Blazing Love" and a double encore of "So Aware" alongside the classic "33RPM." My ears couldn't have asked for more of a gift than to be carried away in JBB's progressive reggae rhythms; I was giving constant thanks that I decided to make the trip to catch them.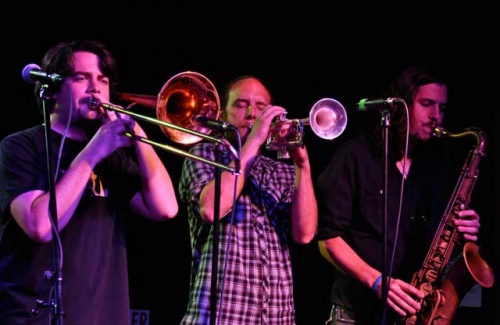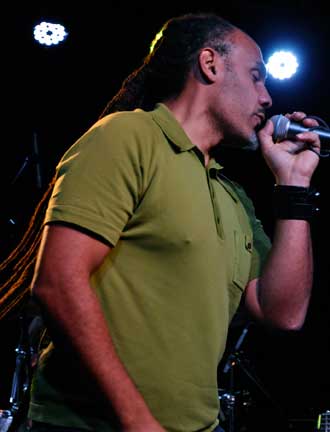 Tonight was a cathartic moment for me and my love of John Brown's Body. I can add an old favorite to my list of new favorites, and I'll no longer snap back to thoughts of the original crew every time I hear of the current crew; that's the way it should be. That old music still lives (I can grab it off of my cd shelf whenever I want), but we're blessed because this family of musicians is aware that time simply demands that we all play on...
Article by: Jeremy Sanchez
Photos by: Russ Helgren