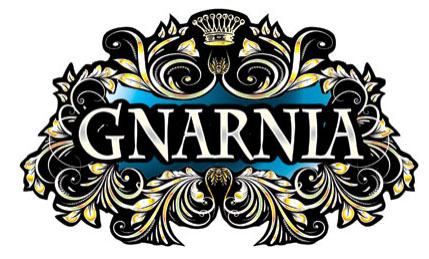 With a stellar lineup, hundreds of arrests and unpredictable weather, America's highest town (elevation of 5,506) was in for something weird and wonderful for three long days. The line-up consisted of DJ's, electronic, jam, bluegrass, funk, indie and R&B acts. Even though it was a bit heavy on the electronic music there was a little something for everyone. When Gnarnia was first announced there were many doubts that it would even get off the ground. With an ambitious lineup along with a lot of love and dedication, hard core roots marketing, it defied all expectations. 
It was a wonderful scenic drive through the high country mountains on my way to Gnarnia. All the Inns surrounding the resort were so beautiful and rustic; the Beech Alpen is where I would be staying just a ½ mile from the resort, it compliments its mountain setting with an old world charm of the European Alps. The view was just gorgeous. 
Just like an army of ants set out to ruin a good picnic, agents, police and undercover law enforcement from 13 different counties decided to make more than a few lives miserable that weekend. A sting operation, apparently planned for months, kicked into high gear on Thursday, making dozens of arrests before the festivities even started. This harassment would continue throughout the entire weekend with road blocks, illegal searches in hotel room and cabins and undercover agents blending in the scene posing as festival goers. The total damage: 108 arrests, 258 charges. Yes, law enforcement was a huge problem and anyone saying otherwise would be lying. So with all that out of the way, on with the music!
Thursday
The first show I was able to catch on Thursday night was Beats Antique. Much like the Pretty Light's phenomenon, this is another band that has risen to the top of the festival lineups rather quickly. Their sets embrace experimental, world tribal beats, heavy percussive and hypnotic performance art. They incorporate various live instruments on stage to produce many styles of music such as Middle Eastern belly dance music, down tempo, Trip-hop, jazz, and afro-beat fused with many styles of electronic music. It's usually towards the end of their set when the antics begin. For those of you that's never seen Beats Antique, sometimes towards the end of their sets the band will put on the heads of animals like zebras, penguins, wolfs, etc… and dance around the stage. It's a theatrical experience. A must see!
Following on the main stage next was Gramatik (aka Denis Jasarevic), a DJ on the rise from Portoroz, Slovenia. His amazing sample based beats with evolved live instrumentation had me dancing up a storm. His mixes were very melodic with jazzy rhythms. I just love how he incorporates different instruments to his beats. I was very impressed with his live set.
Into the morning hours three great acts came on at the same time, Paper Diamond, Eliot Lipp and Mindelixir.   Mindelixer was performing inside on the 3rd stage, called "Queen Loopy's" (the ski resorts bar) but to our dismay it was totally packed. The people inside were crammed like sardines and there were still 25-30 people waiting outside just to get in. Disappointed I would end up missing the set I continued the night with some Eliot Lipp who threw it down. Coming off his latest release "Shark Wolf Rabbit Snake" Eliot seems to be on top of his game.  Intertwining his bits of rhythmic vocals over some of the freshest beats, he had the crowd getting down.  Exhausted, I decided that it was time to call it a night and was relived the festival provided busses, normally used for skiers during the winter season, that would shuttle you back and forth from the inn.
Friday
The first act of the day for me was Cas Haley. For those of you that don't know, Cas Haley was a runner up on "America's Got Talent". His set was actually fulfilling and had what I felt was real "soul". He kind of reminds me a little of Zach Deputy but with a certain mainstream polish.
Mid-day brought out Gift of Gab on the Beaver Dam Stage which was a nice big open tent. Gab, right off the bat, had the audience in the palm of his hand. "Raise your arms!" Gab shouted, getting the crowd ready with a battle between the left and right sides of the stage to see who could get the rowdiest "Jump up, jump up and get down!". An entertainer at his core, Gab has a way of captivating his audience beyond just standing up on stage and rapping. He engages the audience, reeling them in and exploding with some gratifying lyrics.
After the Gift of Gab set I headed back to the inn to get ready for the nights costume party. With my afro wig in hand and stylish Thai clothing I was ready to get my freak on. The shuttle busses proved to be very reliable throughout the whole weekend. After being dropped off at the festivals entrance I really wanted to start off my night with some Adam Deitch and Break Science. Unfortunately for me the show was also at Queen Loopy's and once again I was denied entrance because they had already reached their room cap. Toubab Krewe was the only alternative and lucky for me their set would be starting shortly.
I wondered if Toubab would reenact what they did the last time they played a by and large electronic festival, Trinumeral.  At Trinumeral the band members each had laptops that they pretended to play and then smashed the hell out of them on stage, making the statement, "Play music, not laptops!" Well, that didn't happen this time. Instead they came out and surprised me with a mostly vocal set.  Toubab is known for their world sounding instrumentation and not for singing.  They actually pulled it off with some very nice harmonies. Emancipator, one of the headliners of the night, soon followed with a very melodious, chill set.  The organic sampling blended so smoothly with Ilya Goldberg's electric violin. It was downright amazing. The music was more of a listening pleasure kind of set than a shake your ass one. The shake your ass set came next with Diesel Boy.
Holly Jesus, his shit was intense!  From what I've been told his sets, unlike many other DJ's, are not pre-programmed.  His ability to mix "live" beats with three decks was mind blowing to say the least.  It was my favorite show of the day so far. Tipper was on next, another artist that was a first for me. Tipper's light show was awesome! There was a dragon shaped pyramid screen behind him and a large screen in front that lit up with mesmerizing faces and colorful designs that changed rapidly. Tipper's light show would give Pretty Lights a run for his money. The music was very trance oriented and the crowd seemed to be soaking it all in. With flashes of multi-colored toys and glow-sticks in my peripheral, I decided that I should probably call it a night.
Saturday
I started off the day at Queen Loopy's, where finally it was nice and chill.  While I was there relaxing a B-Boy workshop was about to take place with B-Boy Crumb.  I really had no idea who B-Boy Crumb was. After watching some YouTube videos I quickly learned that this guy is a dancing phenomenon. After watching some of the B-Boy battles that took place, I never knew that the human body could move that way.  I didn't get to see B-Boy Crumb show his moves, something I actually really regret missing. I'm sure if I would have stayed for the whole thing I would have had the privilege of watching him dance but the workshop and "battles" went on till 6:30pm. After learning some new tricky dance moves it was time for me to take a ride on the ski lift.
The ski lift which was running all weekend provided rides to the top of the mountain where there was another small stage, chill out areas, and OZ.  The ride was so beautiful, you could see for miles in the distance as well as the festival grounds and how it was set up from a bird's eye view.  Who needs a Farris Wheel when you've got a ski lift?  After arriving to the top of the mountain I could see ENO hammocks banners everywhere. It looked as though they had sponsored the whole top of the mountain. Another dome tent was also setup with pillows and blankets scattered throughout for a nice comfortable relaxing place to unwind. Looking further beyond the ski lift and stage there was the wonderful world of the prefabricated OZ.  For only $10 you could skip down the yellow brick road and rub shoulders with the tin man, the lion, the scarecrow and even the wicked witch of the west.  All that was missing were those creepy flying monkeys.  Towards the end of the tour you came upon Dorothy's house. It was the house after it had been through the tornado so everything was slanted and off tilter.  The funniest thing was seeing the witch's legs sticking out from under the house on my way out.  After the Oz tour was over it was about that time to go back down mountain and catch The Mantras set. 
The Mantras seem to be riding a wave of self-confidence after their widely successful festival, Mantra Bash.  This would be my first show since the departure of Marcus Horth (Guitar).  New to me was Justin Powell on keyboards, a nice addition. He brings this full bodied, textured sound, providing layers of melodic landscapes over the band's heavy psychedelic grooves. After hearing them I thought another guitar player would be unnecessary. They have a full sound and the band is solid. I thought it was a great show.
With Gnarnia offering so much to choose from it was nearly impossible for me to see all the bands that I wanted to see. I did see a lot. Some of the other bands I should mention that impressed me were acts like Songs of Water from Greensboro, North Carolina. Their sound is very unique, sophisticated instrumental folk-world music.  There were many instruments being played, including the hammered dulcimer, Norwegian fiddles, various percussion and gadgets. It was a pleasant wall of sound and totally different from what else was going on around me musically. I look forward to the chance of seeing this band perform someplace outside of a festival setting. Another band I was very impressed with is Zoogma. They were a high-energy sonic whirlwind. If you like a solid mix of rock, jazz and electronica these boys from Oxford, Mississippi will not disappoint. Some other acts I should mention that didn't disappoint, Conspirator, Papadosio and Laura Reed.

There are many challenges that go along with putting together a first year festival. Perhaps Gnarnia was unfortunate when it came to the overwhelming presence of law enforcement and their aggressive ways of doing things. It could have easily been a total disaster.  I'm sure we each have a story to tell but my story about Gnarnia is mostly positive. I had a wonderful time, the music was fantastic and I look forward to a similar experience next year. Let's just hope it's in a different location.
- Brad Winecoff