It's always a thrill when one of your favorite bands comes to town, especially when you haven't seen them in more than a year. That's how I felt when Big Something rolled into Shaka's on March 25 to open for Zach Deputy. They've been touring heavily ever since the release of their third studio album, Truth Serum, in November of last year. Is it good? Well, I think so, and so did Home Grown Music Network (HGMN) fans who voted it the Studio Album of the Year for 2014. They've won that award three times with three different albums (Stories From the Middle of Nowhere in 2010 and the self-titled Big Something in 2013), a feat no other band has accomplished in the 20 years of HGMN's existence. And Live Music Daily named them their top rising artist of 2014.
All this recognition is well earned. This band packs incredible energy into every show, they're all highly talented musicians, and Nick MacDaniels vocals are just plain awesome. They're funky rockers who know how to get the crowd up, and they definitely achieved that with the crowd at Shaka's. Big props to Jason Bruner of Quiva Productions for bringing in quality talent and the folks at Shaka's for filling the void left by the demise of The Jewish Mother!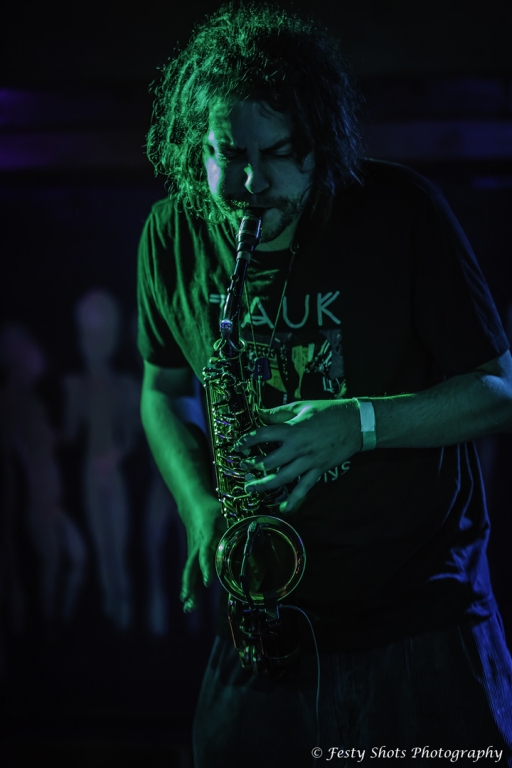 They got the show started with It Comes Around that showcases Casey Cranford on sax and Jesse Hensley on guitar. It was great seeing Jesse on stage again after undergoing back surgery last summer. Next up was Pinky's Ride, a jazzy, funky number that's one of three "Pinky's" tunes from their debut album, Stories From the Middle of Nowhere. The crowd roared as they rolled into Megalodon, the first single off their Truth Serum album. With Josh Kagel on keys/synth and Casey on EWI, everybody was thumpin' and bumpin'. After catching their breath (and ours), the boys lit the fuse on a cover of Blast Off by Lettuce that gave Josh a chance to break out the trumpet, then rolling into a jammy instrumental interlude that transitioned into Love Generator, featuring Casey on the EWI.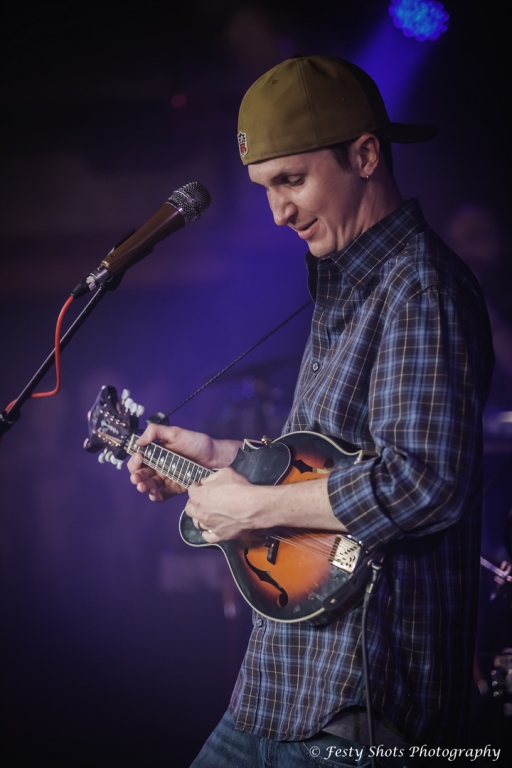 As Nick picked up his mandolin, the crowd cheered because they knew the story of Amanda Lynn was about to go down. It was a smooth transition from there into the title track from their new Truth Serum release, which featured a cameo vocal appearance by Zach Deputy.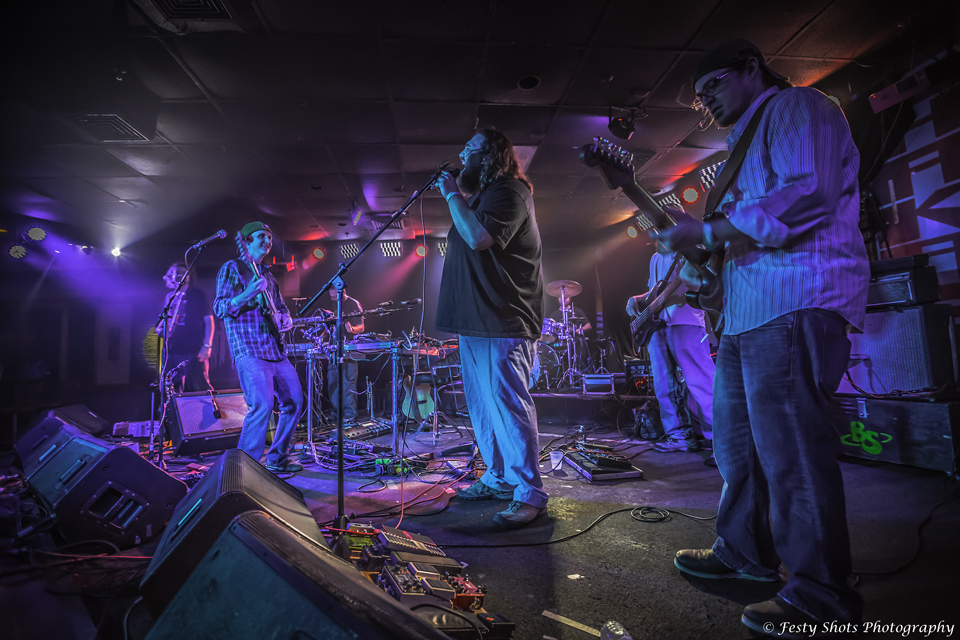 As the tune wound down, somebody next to me yelled out "Maggot Brain"! Either this dude was prophetic or he got a peek at the set list before the show, but it didn't matter to anyone in the room as Jesse lit up the whole block with his stratospheric shredding. I swear he was channeling Eddie Hazel as they tore up this Funkadelic favorite. It's hard to follow up a tune like that, but they treated the crowd to a new, unreleased trippy number called "UFOs Are Real".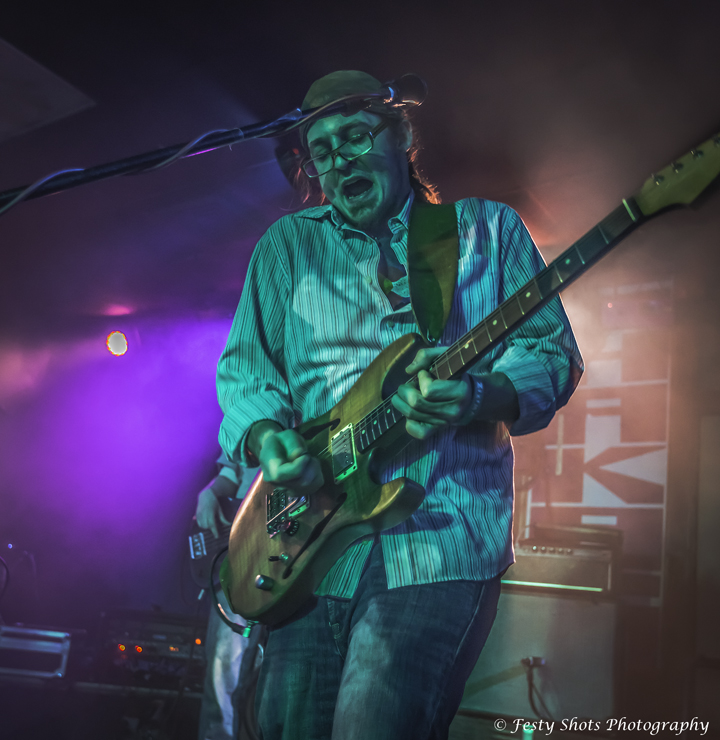 I wanted more, the crowd wanted more, but it was time to step aside for the headliner. It'll have to do until the next time.
-- by John Phillips