Posted by: leeway | August 8th, 2008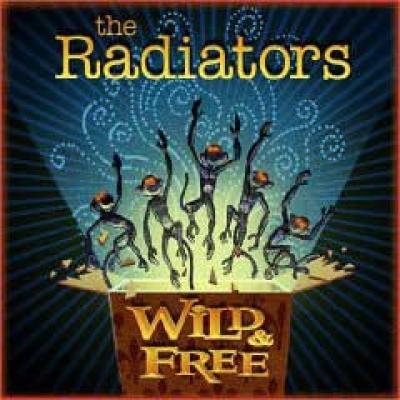 Their live shows always felt like slices of one, never-ending gig; you show up and get your three hours' worth. It's one thing to keep the same lineup together for three decades, but if ZZ Top or Aerosmith were to release a 30-year retrospective, you'd be able to pick out the peak years from the valleys. This two-CD Rads retrospective freely mixes the eras--at one point a 1979 track is followed by a 2008 one--and the only real fluctuations are in the recording quality and in the guitar tones that Camille Baudoin and Dave Malone favor at different times. The instinctive groove was there from the get-go, it's there now and it'll likely be there whenever they celebrate another anniversary.
The hard part of putting together a Radiators anniversary set is to give the diehard, tape-trading, list-subscribing fans something they haven't already got. Five years ago, they celebrated year 25 by drawing a double CD and DVD (both called Earth vs. Radiators) from one weekend at Tipitina's--a fairly atypical weekend, since the various guests wound up getting a lot of the solo space. Wild & Free is more of an alternate history with studio versions of songs that were only released live and vice versa, rare recordings (the two-part 1980 single "Suck the Head" is here as one long track, so the tempo change in part 2 finally makes sense), plus a handful of songs that disappeared after just a few plays.

It's the latter that show how many aces the band's got up its sleeve. "Stand By Me, Baby" may not have even made it past the Dream Palace (this 1986 live take is the only version I've ever heard), but it's the kind of classic soul ballad that Malone was born to sing. "Songs from the Ancient Furnace" is legendary among fans as one of the more ambitious things Ed Volker's ever written, and the four-part suite pondering the nature of love builds from a King Sunny Ade-sounding section to a full-throttle blues finale, and even pulls off a couple of prog-rock transitions. Volker's lyrics here are steeped in New Orleans mysticism without getting too weighty. There aren't a lot of bands who could afford to throw something this good away.
Elsewhere there are variations on signature tunes. "Hard Core" sounds more polished than the two versions they've released in the past, but this version was recorded before either--there's that time thing again. Likewise, the two new tracks found the band sounding like young bucks. After the somewhat somber, post-Katrina feel of Dreaming Out Loud, it's good to hear them back in roadhouse mode for Volker's "Girl with the Golden Eyes" and Malone's ridiculously catchy "Where Was You At".

Sure, there are a couple of lesser tunes among the rarities, and a few times where you remember why digital recorders needed to be invented. But there's plenty of evidence here that the Radiators aren't just a New Orleans band or a jam band; they're the great American band that time forgot. And they forgot time right back.
- By Brett Milano courtesy of Offbeat Magazine
www.offbeat.com