Posted by: leeway | April 27th, 2011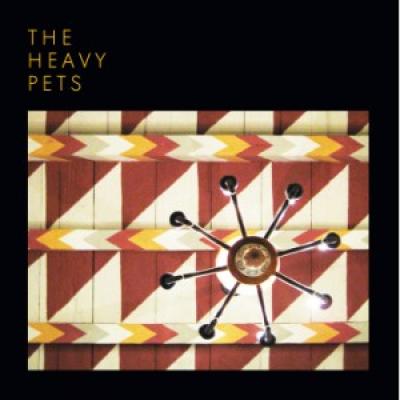 The Heavy Pets, based out of Fort Lauderdale, Florida, have labored for years in the trenches, garnering high-profile gigs at Moe.down, Bonnaroo, and Langerado along the way.  In a move that signals a turning point for the band, the band ventured to California to record the shimmering tracks that formed the body of this release.  In displaying a vibrant, genre-crossing form of rock-n-roll and jam, this recording shows a group poised for breakout.  Press releases tout that your girlfriend "will steal this album from you" if she doesn't "already own it first."  Such praise is common from one who toots his own horn, but the tracks on this album certainly validate such a claim.  In displaying infectious rhythms, lyrics, and a vibrant personality, this album could rightly be claimed as one of the most "likable" Home Grown albums of the year.  The group consists of Jeffry Lloyd (guitar/vocals), Michael Garulli (guitar/vocals), Justin Carney (bass), Jamie Newitt (drums) and Jim Wuest (keys/vocals).  The twelve tracks contained prove to be robust, energetic numbers and will prove instantly addictive to many first-time listeners.   
The album begins with two carefree numbers that remind of summer days, beach houses, and parties in the surf.  "Drenched" and "Girl You Make Me Stupid" are both fun, energetic numbers that will introduce the album in positive light.  John Popper (Blues Traveller) makes a guest appearance on the latter, offering some choice harmonica to embellish the tune.  Crunchy guitar shines in "How Would I" and presents another light-hearted, fun track to dance to.  Deep grooves and soulful vocals introduce "Grace Blix," and this track (like many to come on the album) shows that the Heavy Pets can wear lots of different hats, and play with comfort in many different styles.  Yearning guitar offers a layer of depth and complexity, distinguishing this track to be a remarkably different affair than those previous.  After the moody pensiveness of "Grace Blix," "Jackie Bones" begins with an energetic, fun bounce.  This track pays homage to "Jackie Bones," a canine companion who walks in the park, and the song coalesces around strong rhythms, the tantalizing splash of keys, and crunchy guitar.  This album proves to be a doppelganger, and the tone and tenor of the album changes like a shape shifter with the introduction "Lazy Anna."  This track ventures through varied moods and textures, and features a long, loping narrative that adds to the mystery.
After the sublime rendition of "Lazy Anna," "Spin Round" strikes an interesting contrast.  The track offers upbeat rhythms and melodies that will surely entice the ladies to the dance floor.  Jim Wuest displays his chops on keyboards as the song ventures towards its conclusion.  "No More Times" displays a nice "roots rock" sensibility, personified by expressive guitar, deep, head-bobbing grooves and inspiring lyrics.  "70 Beats in the Lion's Den" offers another track of tonal complexity, and Wuest once again shines on his keys.  Deep, rumbling bass and a splash of power chords introduces "Xylophone," a tune that offers music as a way to deal with heartbreak and loneliness.  The album closes in wistful waters with "Ichabod's Train," which features lingering keys, light hearted whistling, and lyrics of reflection.  The track washes away with the sound of light applause, and begs for another listen.
This self-titled album succeeds in many different arenas, as it offers songs that prompt the ladies to dance, and prompts the fellows to bob their head appreciatively.  There is a nice blend of genres at play in this album, as songs are splashed with pop, reggae, jam, and rock sensibilities.  The album features warm production values, and the tracks are nicely layered and arranged.  The energy displayed on "The Heavy Pets" makes for a likable, infectious record that commands additional listens.  Tracks like "Grace Blix," "Jackie Bones," and "Spin 'Round" really stand out, and will make future "playlists" in the ever-expanding library of my Ipod.
- J Evan Wade