Posted by: leeway | May 18th, 2010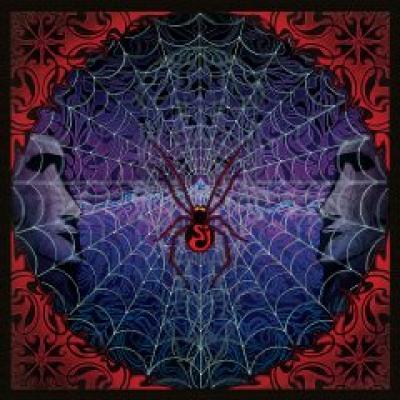 While most people find it enough to just put on a mask and pretend to be someone/something else for the night,
SCI
likes to remake itself in body and in sound. Their Halloween sets are packed with cover songs that might have an uninformed listener wondering why Black Sabbath has stepped on stage during an SCI show, with a female singer; It could definitely leave the listener confused. SCI's choice to cover various artists comes across tastefully, where lackluster gimmick could be a concern for fans of the band.
There aren't many SCI tracks on here, but they include "'Round the Wheel" and "Restless Wind." What remains are tracks stemming from various influences. They act as a mirror on the sounds that have helped shape SCI's members into the music fans that they certainly are, while divulging the musical influences they currently enjoy.
Personal favorites are covers of Sting's "Walking on the Moon," Keller Williams' "Freeker by the Speaker" (with
Keller Williams
as a guest on the track),
Bob Marley
's "Exodus," and The Doors' "LA Woman." I'm always for "Walking on the Moon." I cannot really think of a good time not to, and I was excited to hear the track here; this version was recorded on October 31, 2000, at the State Theatre in Portland, ME. Keller joined the party ("Freeker by the Speaker") on October 31, 2003, at the COX Pavilion in Las Vegas, NV. What ensued was a melding of jam-band greats; at 13 minutes in length, this is the second longest song on the discs. Marley was brought to life on October 31, 1999, at the Electric Factory in Philadelphia, PA. A rocking version of
The Doors
' "LA Woman" stepped on stage on October 31, 2002, at the Shrine Auditorium in Los Angeles, CA. These are just four of my favorites, not to say that the rest aren't superb; they certainly are. Treat this release like a plastic pumpkin head bucket full of sweet tooth-rotting candy. Just dig in and grab what you like, and give the rest to a friend. But, don't give it all away! Try licking on some candy you've never tried; you just might like what you taste.
Other cover highlights include
The Beatles
' "Come Together," Black Sabbath's "War Pigs" (with guest singer Liza Oxnard), and
Miles Davis
' "So What." I could analyze each track, but the titles and bands speak for themselves. This is simply a collection of great songs, crafted by great bands, and performed by a more than capable group of musicians on various post-1997 SCI Halloweens. This 2-disc, 18-song release is one to have in your collection, if you're at all a fan of The String Cheese Incident.
I'm lucky enough to live nearby the aptly nicknamed Mothership (Hampton Coliseum - Hampton, VA - home to many Grateful Dead and Phish shows throughout the years), which is exactly where The SCI has slated this year's Halloween shows; I plan to be there, for sure. I'm not sure what I might look like on that night. Who knows what SCI will look like? I'm betting, though, on some glowing neon aliens twirling through the crowd. The one certainty is that I'm likely to hear some tunes originally scored by different bands. I just have to remember not to get confused and walk out, wondering if I made it to the right show. I'll have to focus on the fact that it's really SCI on stage and sway away in delight at whatever web they decide to spin for me and the locals. If this collection of past choices promises anything, it promises that Halloween with The SCI is going to be much better than knocking on strange doors and throwing eggs.

- Jeremy Sanchez