Posted by: leeway | April 10th, 2009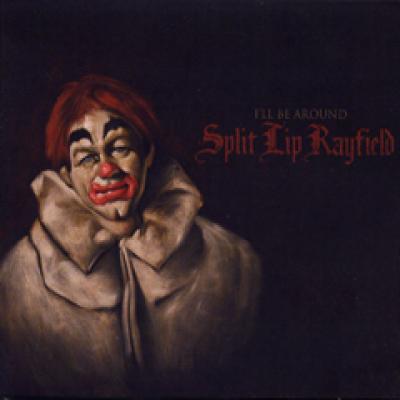 After the death of founding member Kirk Rundstrom in 2007 from esophageal cancer, Split Lip regrouped for this return to the recording studio.  The three musicians in Split Lip Rayfield share vocal duties, with Eric Mardis playing banjo, Wayne Gottstine providing mandolin, while Jeff Eaton slaps his gas tank bass, the legendary "Stitchgiver."  The album is marked by varied tempos and song styles, with certain songs summoning the lonesome qualities of old bluegrass classics, while others seem like moonshine-soaked midnight sprints.  "I'll Be Around" changes gears quickly, as the mournful spirit that pervades several tracks on this album are then starkly juxtaposed against high-octane bluegrass breakdowns.  The overall effect is quite arresting and engaging for anyone who enjoys good bluegrass.  The album features wicked interplay between the musicians, as Mardis and Gottstine both shine with their banjo and mandolin, respectively.  These songs are characterized by intricately tight playing, engaging and warm vocals, and a sense of moodiness that adds a real depth to the song selections. 
The album begins with Mardis' "Rig or Cross" and features rollicking banjo and a carefree quality that inspires one to sing along.  "All the Same" is a light, airy number infused with homespun wisdom, encouraging patience and displaying nice interplay between banjo and mandolin.  "Aces High" is an energetic, inspirational bluegrass number showing Eric Mardis playing guitar and banjo with equal facility.  "Heart of Darkness" showcases the moodier side of the Split Lip equation, with brooding lyrics and more excellent work from Mardis on banjo.  The next song, "Factory," is a ballad for the Everyman, displaying a sardonic wit at having to "kiss butt" to keep one's job, and documents the Everyman's ultimate decision to work somewhere else rather than pursuing such fruitless endeavors for the Man.  "The High Price of Necromancy" starts with lingering, haunting notes before sprinting forward in chaotic fashion on the merits of Gottstine's mandolin.  "Hobo Love Song" is a spirited, infectious number extolling the virtues of "moonlight" and the "taste of homemade wine."  "Sin River" is a short bluegrass track featuring fun lyrics and the remarkable interplay between mandolin and banjo that is a trademark of this album.  "I'll Be Around" closes the album in moody waters, with lingering vocals and a sense of determination that is laced with sadness.
 Split Lip Rayfield's return to the recording studio proves to be quite triumphant with this excellent selection of songs.  The tribute quality of the album is apparent as these songs explore themes of loneliness and sadness, but the album offsets these themes with tracks that are joyful, and full of life.  The songs offer an interesting capsule for which to view the grieving process.  Some nights we mourn by crying; on others, we mourn by howling at the moon and celebrating life.  The tracks on this album seem to exhibit that very same thought process and in turns are energetic and fun while others are thoughtful and deliberate.  The overall composition of this album is well-executed and even inspirational at times, and shows Split Lip Rayfield making its way forward with confidence.
- By J. Evan Wade