Posted by: admin | August 29th, 2007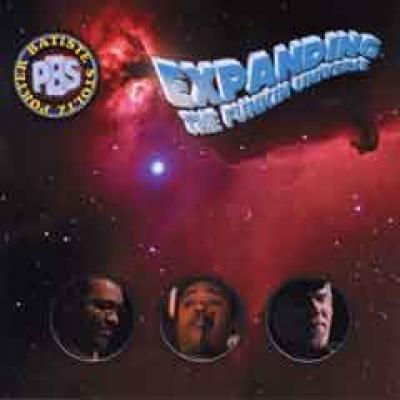 It's obvious from the first snap of the snare on the opening track, "Bring the Flood," that you're in for another trip down into the bayou courtesy of our old friends PBS. This song is no doubt their post-Katrina rallying call for the world to unite around what made New Orleans the city we all love so much: the music. The second cut on the album, "All We Wanna Do," is basically its mission statement - "All We Wanna Do, is get funky for you...tonight." Damn Right. The track highlights Russell Stoltz' groove-laced phrasing and harkens back to those long New Orleans nights spent shaking your ass off in the French Quarter.

You can take a few minutes to catch your breath during the laid-back tracks "Take A Chance" and "Doom Doom," a killer groove with a sweet left-handed jab at our Chief Executive Officer ("When the bushes get too thick, 'cause the Presidents a Dick..go Doom Doom"). "It's Me" is an open letter to all those little pretty ones out there to stop looking 'round and realize that these dudes got all they need right here on this disc. "Seraphina Lives," an atmospheric swamp-thump jam that tells us about a New Orleans queen, captivates with its percussion-driven heartbeat, voodoo invoking lyrics and eerie slide guitar. What can I say about "Wah Wah Me" other than this is what these dudes do best - throbbing bass lines and hard hitting beats with a chunked-out wah wah riff that's as unmistakable a sound as a Mardi Gras Indians' cadence.

By now we're in full on N'awlins Funk mode, but you didn't need me to tell you that (at least I hope not). "Sugar For Me" contains yet another pure Batiste beat and that classic PBS sound, so grab your honey and y'all shake it for this one. George Porter Jr. shines with his transcendental play and vocals on the laid-back "Waiting For Wings," as well as the upbeat "It Ain't Funny," a straight groove whose lyrics are in tune with the "everyman" theme of much of the music on this album. "Comin' At Ya," an instrumental with a crushing beat and bass line, jumps out of your speakers. The funk-laden riff laid down by Stoltz on this track is one of the highlights of the entire disc, and you'll realize this after you burst into an involuntary fit of air guitar, followed by the uncontrollable urge to play the track over and over again.

The last track on the disc, "OUW," is grooved-down jumper that reflects the trio's unmatchable soul and timeless sound while providing a satisfying end to an all around killer album. Expanding The Funkin' Universe is unadulterated PBS, replete with soul-crushing sounds, heartfelt sentiment and badass jams. Damn, I gotta catch these cats live....

-- Mike Gibson