Posted by: pkerr | June 9th, 2022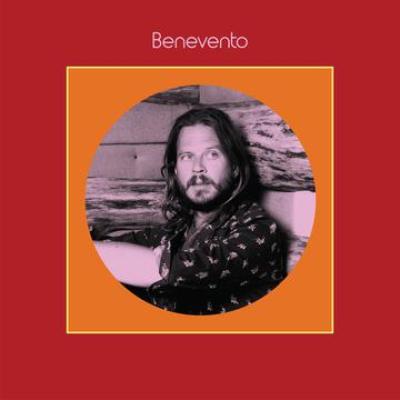 Versatile and creative keyboardist Marco Benevento returns with a freewheeling new album titled Benevento, a mostly solo endeavor assembled at his home studio in Woodstock, NY. Renowned for his work with Joe Russo's Almost Dead, the Benevento/Russo Duo, and countless other live and studio adventures, the new record casts aside expectations to deliver a 40-minute blast of dreamy psychedelic dance pop and pure musical merriment.
Recorded during quarantine, Benevento played virtually all of the instruments including the drum machine, along with producing and engineering duties. Layers of keyboards and percolating percussion fuse and blend into bubbling electronic expeditions bursting with strange sounds swirling about, casting ideas and inspiration in all directions like a disco ball in a funhouse hall of mirrors. Most songs grasp onto one groove and ride it out, foregoing complicated arrangements for deeper explorations of rhythm, texture and ambience. With lyrics composed alongside San Diego-based poet Al Howard, each song forges a unique universe for the listener to soar through.
The record opens with "Like Me," an easy-going instrumental that sets the mood like the welcoming theme to Mr. Marco's Neighborhood. The tempo increases with "Marco and Mimo," featuring percussionist Mamadouba "Mimo" Camara on perhaps the album's catchiest earworm. A solid dance track sparkling with glistening tones, fleet-fingered keys and catchy vocals, the joyous undercurrent sets the stage for the rest of the record.
"At the End or the Beginning" features a funky foundation supporting a heavenly melody asking "Will the clouds lift up for us this one time?" His wife and kids provide backing vocals on "We Were Here," an otherworldly excursion boasting a glorious solo and his typical flair for luscious vocal hooks. "We need to know we were here" they sing before ending with a long electronic section of delicate beauty. Lamenting lyrics light up the off-kilter indie rock tune "Winter Rose," with Camara joining again to add his persuasive percussion into the deep funk dance groove.
The brief whimsical instrumental "Polysix" yields to a burst of noise announcing "The Warm Up," a short but masterful blast of cavorting keyboards flying over a furious rhythmic bed of electronic world music. The heavy unrelenting drive of "Do You Want Some Magic" leads into Camara's fiery return on "Mountain Cougars", with lyrics buried deep in the mix to percolate through the aural soil. "Ballad of a Broken Wing" delivers another epic groove alongside funky bass hooks and shuffling drums, with Benevento aptly summing up the proceedings by singing "It's hard to tell where we have been / But I'd go there again." The journey concludes with the swirling tones of "Is This a Dream," with a ferocious solo built on a bedrock of Latin jazz.
Benevento is a love letter to his vast array of influences yet resounds clearly in his own creative voice, presenting a unique flavor of psychedelic electronica as a launchpad for soaring keyboards to take flight. Free from form or fashion, the songs are presented in their pure organic state and set sail under their own wind. Benevento sees the songwriter successfully staying out of his own way to let the ideas flow through him without the burden of expectations or convention. The result is both fascinating to the intellect and irresistible to the dance floor.
- Paul Kerr