Posted by: leeway | April 8th, 2008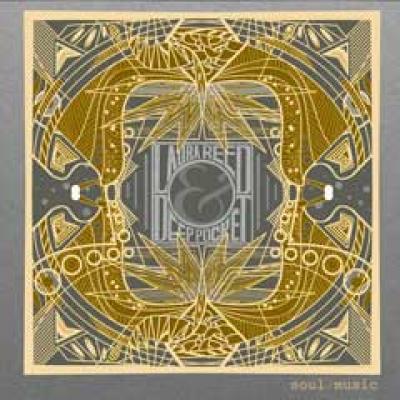 Reed's soulful howl steers the group and gives it an old school R&B flavor. However, it's Deep Pocket, featuring drummer Jim Buchanon, bassist Ben Didelot, and keyboard player Ryan Burns that creates the moody funk and reggae backdrops that compliment Reed's vocals so well. The opening track, "Well," contains bouncy keyboard lines and DJ scratches to give it a dancehall feel. However, it's the odder tracks from the bunch that sound the most interesting. The Bob Marley-inspired "One World" features Reed proclaiming, "We don't need no first world / We don't need no third world/ What we need is one world" over a barrage of percussion tracks, and "Omm Lei Lei" is a dark, off-kilter number with a hyperactive organ riff. The ballads, including "Praise You" and "Tomorrow", act as a showcase for Reed's vocal ability but sound more lethargic than the rest of the album.
soul:music
may sound like a very familiar record, but that is part of what makes it a pleasurable listen. It will be interesting to see what Laura Reed & Deep Pocket can cook up next.
- By Richard Giraldi
Courtesy of Offbeat Magazine http://offbeat.com