Posted by: leeway | August 5th, 2013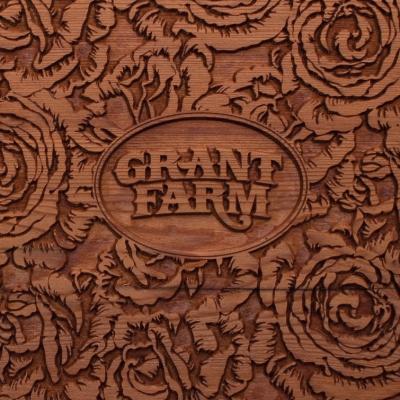 Country music is a motley genre. There are plenty of great spices (from the originators of the style(s), on through bluegrass' growth into New Grass, and even some of that pop on the radio), but my country palette is pretty picky. Grant Farm's release is about as good as a country-rooted album gets in my book. It avoids the requisite whine of pop country's loins and stays true to a sound that is uniquely a bit of country meets hippy soul and jammy electric guitar goodness.
Do I have more proof of their greatness? Well…  the band is headed by National Flatpicking Champion Tyler Grant  (of the Emmitt/Nershi Band). More?  Grant Farm did manage to pull SCI's Keith Moseley for bass duties on a few tracks and Bill Nershi for some of his trademarked guitar styles; check out Nershi on track 8 for an oft-played "The Nine Pound Hammer." The road tested keyboard fingering of Eric Moon and Leftover Salmon's own Andy Thorn (banjo) fill out the guest spots. Do I really need to continue after those name drops?
This is a rip roaring country/rock band that won't put you to sleep or have you seeking a professional for depression, the way much of radio country tends to do. Saloon piano progressions and upbeat rhythms are a pleasure to hear throughout this album's entirety, and I've found a new "country" band that I can get into.
Whether you're a faithful fan of country music's morphs, a fan of SCI/Leftover Salmon and the like, or just dig on some feel good tunes, this is an album to grab. You won't be disappointed, you'll find yourself wanting more, and you'll know that Grant Farm is a great place to be.
- Jeremy Sanchez