Posted by: admin | April 20th, 2012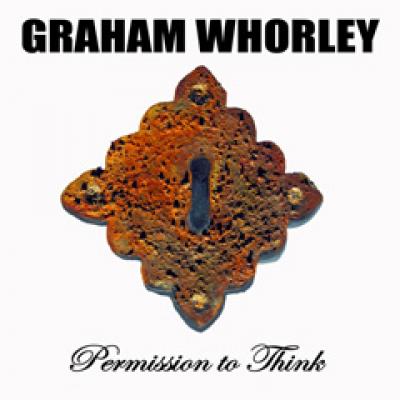 Whorley is the sort of exceptional artist that inspires awe; this is a project both blueprinted and constructed without the aid of kindred musicians. The awe that he inspires is not due to flashy guitar runs or gluts of money being thrown around for guest musicians and their clout. There's nothing excessive or over-the-top about Whorley's brand of music. Rather, it's the work of a homespun craftsman that makes his music so listener friendly. It's both approachable and empathetic, leaving no disconnect between the intent of the artist, the quality of the finished product, and the affect on the listener.
Styles vary, from the Indian sitar influence on "These Things," to the tribal "Drums," through the stripped down but energetic "Sugar Babe." Whorley writes (inside the packaging of this album) that, "This music was made in the spirit of embracing thoughts of all different kinds, as well as keeping all avenues of thought open to your mind in life, music, and the pursuit of truth." His final track is certain proof of his humble nature, a simple cycle of him singing, "Thanks so much for listening, thanks so much for listening, thanks so much for listening..."
Through all of the styles Whorley taps, his ability to manipulate a guitar and orchestrate a musical backdrop is beyond debate. Whether strumming, picking, or something in between, he is adept and uniquely inspired. Permission to Think is a testament to the time Whorley has spent honing his skills on the road (a constantly-touring artist), as well as that time all artists must spend practicing and developing a voice when nobody is listening.
A great deal of musicians have a message but their tunes aren't so tight, or the music may be mind blowing but the words are just accessories - Whorley has managed to adeptly lock onto both categories as an artist and weld them together for a product that demands attention. This modern musician/bard has developed a hard-won and disciplined reputation, and that sort of devotion doesn't break easily. Whorley's on the scene to stay, and if Permission to Think is a sign of things to come, we are blessed for his drive to create.