Posted by: leeway | February 1st, 2008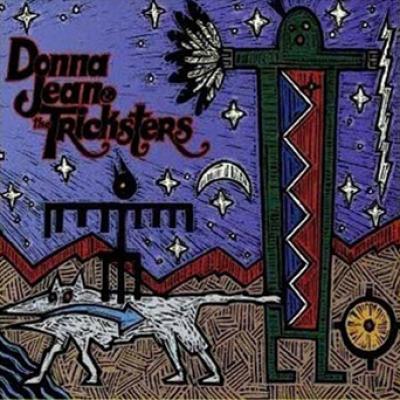 This CD was recorded "live" in the studio. It reflects the raw talent of the band members with only minor support from guest players. (In fact there's Jason Crosby on Violin on 2 cuts, Dave Eggar on Cello on 2 cuts and Randi Mattson, the Matriarch of Zendom, on Handclaps on 1 tune)  The band consists of Jeff Mattson & Tom Circosta on Guitars/Vocals, Klyph Black on Bass/Vocals, Mookie Siegel on Keys/Vocals, Dave Diamond on Drums/Vocals, Wendy Lanter on Vocals and, of course, Donna Jean on Vocals. That's seven vocalists blending together at times to create angelic 7 part harmonies. The song selection and order is impeccable. The music flows from first to final notes; there are no "weak" tunes. Being an old Dead Head and Tricksters fan I wondered how/if the band would deliver the jams in a studio setting. Let me answer this way. One of the facets of the Zen Tricksters that attracted Phil Lesh's attention was his recognition of the Zens ability to jam in the studio. That was one of the deciding factors in asking Jeff Mattson & Rob Barraco to be members of his early incarnation of Phil & Friends...nuff said!
The opening tune is "All I Gotta Say" written by Donna Jean. This tune has a writhing, bluesy quality somewhat reminiscent of the Doors "Crawling King Snake." Wendy and Donna's harmonies are seamless, a taste of what's to come. The musical bed couches the lyrics and wraps the whole tune together to create this unique offering.
Next tune is Dave Diamond's "So Hard."  Dave has a very distinctive and versatile voice. His voice is an instrument. You find yourself needing to listen to the words, a truly special talent. Mookie dances across the keys and the band creates a captivating jam with Jeff Mattson generating some pleasingly familiar riffs; again, tight and tons of energy and improvisation for a studio tune.
"No Better Way" is a Will McFarland tune with Donna on lead vocal. This is an up tempo fun tune again showcasing the bands harmonies and vocals. In concert the band really jams this tune out!
Are you ready for a percussive smorgasbord? Then get ready to dine on Dave's "Weight of the World."  This is virtuoso band collaboration that words can not do justice, you'll just have to listen.
Hauntingly beautiful is an apt way to describe "Shelter", a Jeff and Donna Jean collaboration. All musical facets of this tune are flawlessly molded to showcase the powerful lyrics. It is a tribute to the talent of this band how well this special song translates to a live performance.
"Traveling Light" is a previously unrecorded Trickster tune that has been in their repertoire since the turn of the century. Trickster fans will recognize it and enjoy the new bands evolution. New fans will just dig it. This is a "segue" tune in concert usually leading into some cosmic jam. The fade out on the cd is a kind of tease. 
"He Said, She Said" is an intriguing tune for me. It's a Jeff and Donna Jean song and I really enjoy it but at the same time I feel there is something I should be getting but am missing. See if you can figure it out!
"Moments Away" is a rocker. Written by Tom Circosta, the quite creative genius, it is a fun up tempo, shake your ass, tune. This has hit single potential in my opinion.
"Farewell Jack" is a song written by Keith Godchaux and features Mookie Siegel on lead vocal. It reminds me of a good time beer drinking song. The tune changes gears and features all the band members. Great jam, great energy, you can hear the smiles.
"A Prisoner Says His Peace" is a Trickster/Mattson tune reworked and evolved by Donna Jean & the Tricksters. Jason's fiddle adds an interesting twang; again a great tune live.
"Me & Kettle Joe"...the sleeper cut of the album. It has everything...read the lyrics while you listen...live it doesn't get any better than this.
"Reno" is Klyph's quintessential rock and roll tune. It's almost always a set closer and bound to become an instant favorite.
So there you have it, Donna Jean & the Tricksters. Buy it, listen and enjoy and I'll see you at a show..
-  by Gypsy Bob