Posted by: Robie | March 21st, 2013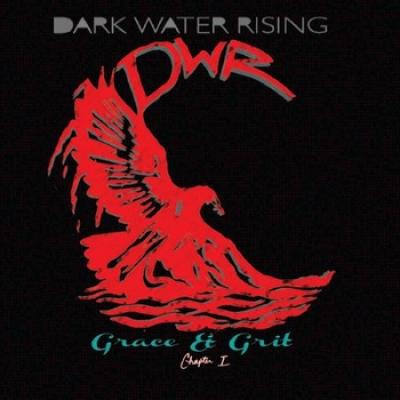 Being a semi-finalist on American Idol is a huge accomplishment but where does an artist go from there? For many, post-idol fame hasn't been much of a reality. So how does an artist bounce back after all the fame and attention? For some, like the gifted Charly Lowry, you must continue to have faith in your abilities and be willing to start from scratch and grind your way back to the top. Being a successful artist/band in this business is no easy task. Not only do you need to be talented musically, you also need the motivation and mindset.
Today, Charly Lowry is the lead singer in the band Dark Water Rising, a band she helped form back in 2008. The band has certainly come a long way since their humble beginnings. The other members in the band basically picked up and learned how to play their chosen instruments as soon as the idea of forming a band became a reality. And just a few short years later they all now play multiple instruments and have become evermore confident in their abilities as musicians. There is always more room to improve as a band. It's what motivates you to become better as an artist. Dark Water Rising continues to grow and amaze each time they perform. They are constantly developing their sound, song writing, and instrumentation.
It's difficult to categorize Grace & Grit to any particular genre. I think their music can be best described as rock with acoustic folk roots. Over the group's four year history, the band has had one major lineup change, with the constant members being Charly Lowry (lead singer/rhythm guitar, Aaron Locklear (keys/guitar/bass) and Corey Locklear (lead guitar/cello/bass).  Shay Jones, an accomplished drummer, joined the group in early 2012 and also provides additional vocal harmonies.
"Race against the Sun", the album's opening track, is probably my least favorite. It's not a bad song by any means. It's just that it doesn't carry the same appeal as some of the other songs on the album. Even so, the luster of Lowry's tone, and the bravura arc of her vocal, makes it pleasurable enough. She can belt it out with the best of them. "Pieces" has a slow-boiling tempo. From the dark atmosphere of impending despair to the insertion of romantic desire Lowry sings it magnificently. "Hometown Hero", the album's first single and inspirational staple approaches the concept of having someone very close to you die. Lowry can take the saddest song and make it seem somewhat charming. If you're not paying complete attention to the words she's using, you'll quickly overlook her sadness.  "Love Me" is my favorite track on the album. It's a strikingly beautiful upbeat acoustic number that radiates the joviality of love and leaves me with chill bumps every time I hear it. "Tomorrow Will Come" kind of reminds me of some early Jefferson Airplane. It has a nice catchy neo psychedelic groove. "My fun", the credited closing track, has an imaginary ambiance about it as it is just Aaron on the piano and Lowry on vocals.
"The Other Side", a hidden "live" track, is one of their strongest songs and a favorite with their live audience. It also features Lowry on the trumpet, something I wish she would incorporate more into their sound. It's one of their most energetic songs and contains a nice little jam at the end where Lowry is known to do the "dance of the butterfly" on stage and in the audience.
One of the most endearing traits about Dark Water Rising is that they continue to get better with each live performance. Grace & Grit Chapter 1 feels deeply intimate. It's an engaging folk rock record with a solid emotional effort by Lowry, her lyrics telling a visual story reflecting the struggles that we all have in life, with love and even death.  Dark Water Rising makes a great story. And now they've made a great album.

- Simon Eddie