Posted by: Robie | June 19th, 2012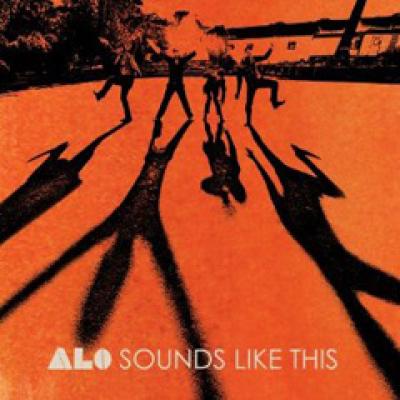 ALO's 'Time Expander' EP (currently out of print) was my first introduction to the band. "Time Is Of The Essence", "Valentine's Day", "Kolomana" and "Animal Liberation" were all memorable dance groove classics drawing from an array of influences, from trance to reggae, booty-beat, psych-out to soul. Over the span of two summers I must have played this CD more than any other in my collection, and turning many others on to their groove in the process. It was arguably the quintessential "feel-good-dance-happy" album of its time.
Over the span of four more albums the band released many signature favorites including "Spectrum", "Wasting Time (Isla Vista Song)", "Girl, I Wanna Lay You Down (Featuring Jack Johnson)", "Barbeque", "Pobrecito", "Shapeshifter", "Maria", "Plastic Bubble", "I Love Music" and "Country Camper". With the exception of 2005's 'Fly Between Falls' I personally felt as though the band was starting to move away from the style I had fallen so in love with and were becoming more and more like…Jack Johnson. I guess it was something I should have seen coming.  After all Zach often toured and played keys with Johnson, they shared the same record label, it was inevitable. By the time 2010's 'Man of the World' came out I had already lost interest and moved on to other things. For me, it was the end of ALO. Thanks for the memories.
When I first heard that the band would be releasing a new CD that would be similar to their older stuff I was a bit skeptical. I am happy to report that 'Sounds Like This' is their first consistently stellar album since 'Fly Between Falls'.  I'm not sure what spurred the band to up their game. Simply put, this is an amazing return to form and would make any die hard ALO fan jump with joy. This album has an excellent mix of fun dance grooves along with a more sophisticated sound, incorporating tighter arrangements and bringing back the familiar quirkiness that had once made their music such a fun and enjoyable experience. This is also an album that truly captures the essence of their live performances. 
Recorded at San Francisco's Mission Bells studio with studio owner and longtime collaborator David Simon-Baker, the band decided to record the album by just diving in and whatever happens just happens."We thought, what if we started recording from the get-go," Gill says, "instead of rehearsing, making songs, and then going into the studio. We decided to start the whole process all at once, with the intention of wanting things to feel really live." All the songs bounce with an airy pleasantness and it doesn't just come and go like on their past couple of albums. These songs echo the catchy "fun" spirit of their earlier stuff and sometimes you just want to smile as you suddenly get the urge to get up and dance. Stand out tracks include "Dead Still Dance", "Blew Out The Walls", "Falling Dominoes", "Speed Of Dreams", "Storms And Hurricanes", "Cowboys And Chorus Girls" and "Room For Bloomin".
Do I still think that they sound like Jack Johnson? I haven't quite shaken the old perception yet but then again I'm sure a lot of the East Coast bands sound a lot alike to people on the West Coast. But if I were to make the comparison today I would say that it's more like Jack Johnson on ecstasy. "Sounds Like This" is a true gem of an album. Amazingly, it lives up to all the hype.
- Simon Eddie