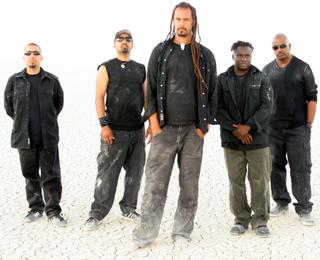 Michael Franti + Spearhead, Sly & Robbie, Cherine Anderson,  Vieux Farka Toure',
Sellassie, Truth Universal, Aguas Da Bahia Drum & Dance Ensembel

September 12
Speedway Meadow, Golden Gate Park:
9am - 5pm
AFTERPARTY at The Fillmore:
8pm - late

 

September 13
S.F. War Memorial Building, Herbst Theater & Green Ballroom:
10a - 5p:   YOGA & BRAZILIAN DANCE WORKSHOPS
2p - 9p:  GLOBAL FORUM & CELEBRATION

The Power to the Peaceful Festival has become a premiere San Francisco tradition in its eleventh year and  is one of the largest free annual music, art and action sports events in the US with over 70,000 attendees, 200 exhibitors, vendors, international musicians, DJs, athletes, artists and speakers.
The Power to the Peaceful Festival (PTTP) is a fun, educational, hip, diverse and family oriented event with International Musicians on the main stage, a DJ tent, open-air art gallery, eco village, social justice forum, green vendors and food booths, and a healing arts tent, as well as a kids zone offering arts and crafts, live theater, music, activities and a parade. PTTP has grown from a local community based event to an international destination attracting attendees from Japan, Europe, Australia and South America.
Power to the Peaceful is a not-for-profit, non-partisan organization dedicated to the promotion of cultural co-existence, non-violence and environmental sustainability through the arts and music.
By bringing people together through music and art it is our goal to highlight the similarities and celebrate the diversity of all of the world's inhabitants.
Through our many International concerts, social forums, film festivals and fundraising efforts, we invite people of all ethnicities and faiths to strive for Personal Peace, Community Cooperation, International Co-existence and Environmental Sustainability.
We work closely with grassroots organizations, businesses and other non-governmental organizations (NGO's) to put on events that raise consciousness about the needs of the world today and inspire action that addresses those needs.
We strive to make each of our events more energy efficient than the last by constantly finding ways to reduce our carbon footprint as well as highlighting new energy efficient technologies.