Kicking off in Super 400's hometown, the tour will also feature additional stops in New York and Massachusetts before returning to Missouri for a show on Speakeasy's home turf. The Speakeasy and Super 400 summer tour will appease the masses, hungry for a taste of straightforward rock & roll. The fifteen show trek will cover eight states in just over three weeks. Those looking for two premier bands leading the resurgence will need to look no further.
     SuperEasy Summer Tour:
July 9 - Troy, NY @ Revolution Hall
July 10 - Garwood, NJ @ The Crossroads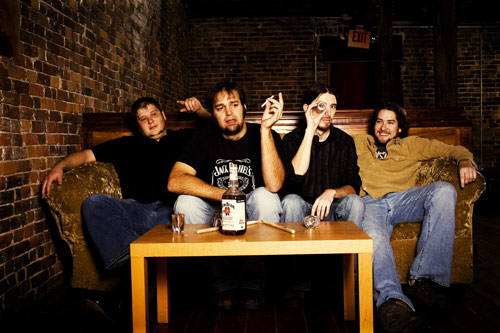 July 11 - Worchester, MA @ Ralphs Diner
July 15 - Asbury, NJ @ The Saint
July 16 - New York, NY @ Sullivan Hall
July 18 - Cambridge, MA @ Tommy Doyles
July 19 - Albany, NY @ Valentines
July 23 - Columbia, MO @ The Blue Fugue
July 24 - Springfield, MO @ Outland Ballroom
July 25 - Kansas City, MO @ Crosstown Station
July 26 - Fayetteville, AR @ George's Majestic
July 28 - Hot Springs, AR @ Maxine's
(Speakeasy Only)
July 29 - Oxford, MS @ Proud Larry's
July 30 - Tuscaloosa, MS @ Mellow Mushroom
July 31 - Charlotte, NC @ Double Door Inn
Aug 1 - Atlanta, GA @ 5 spot
Aug 2 - Memphis, TN @ Young Avenue Deli
        Not one to leave a crowd standing in its proverbial shoes, Speakeasy has built an ever-loyal fan base by cultivating a party atmosphere at each and every show. The free-spirited nature of the band shines brilliantly in their live performances and on their latest release All Your New Favorite Songs. Serving up blistering cuts of crunchy, groovy electricity, Speakeasy breaks through with the rock and roll swagger of true performers.