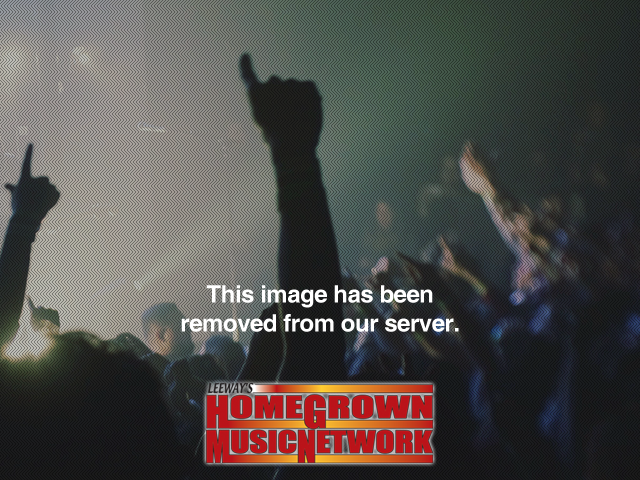 This young, groundbreaking band has been going strong since its 2001 inception. With a unique sound that marries a high level of technical skill, well-written songs and a seemingly telepathic connection between players, RAQ's music features complex song structure coupled with quirky-yet-accessible lyrics and a healthy dose of full-band improvisation, delivering an indescribable magic to their allegiant fans nationwide that sets a RAQ live performance apart from any other band out there right now. In the tradition of great jam/rock bands such as Van Halen or Zappa, RAQ uses their tight compositions and lyrical prowess as a launch pad on which to take each song to a higher level, an unplanned adventure into uncharted musical territory.
RAQ has played to their hordes of fans at festivals such as Bonnaroo, The Echo Project, High Sierra Music Festival, Langerado, Berkshire Mountain Music Festival, Summer Camp, Gathering of the Vibes, Adirondack Music Festival, New Orleans Jazz & Heritage Festival and Jam Cruise. RAQ's very own festival the Lew-Au is going into its third year in the summer of 2008 and will host upwards of 1,000 people for 2 full days and nights.
For RAQ, a live show is all about collaboration and tension-and-release dynamics. Guitarist Chris Michetti's intricate and versatile playing is the driving force behind RAQ's unique sound, while Todd Stoops on keys provides uncompromising rhythm and texture. Jay Burwick holds down the low end with his rock solid bass lines, and Greg Stukey provides an almost scientific backbone of precision on drums.
RAQ is truly an emerging artist that has been on the fast track to success. The band began its life with the name "Shadraq", but shortened the name to RAQ before cutting their debut album Shed Tech in 2001. The band's unique sound developed while playing to ardent fans in local Burlington clubs. They started touring and soon expanded their scope to cover all of New England, eventually making their way to the West Coast in the summer of 2002. In 2006, RAQ released their third and most polished studio album, "Ton These," to wide critical acclaim. In the first weeks of 2008, the band released "RAQ Live Vol. 1," and RAQ Live Vol. 2" two albums that perfectly capture the dizzying live energy of the band's performances.
RAQ is undeniably at the heart of the live music scene across the United States. With each tour, the band gains momentum and skill, literally improving and redefining themselves right in front of concert-goers' eyes and ears. Truly considered an emerging artist, RAQ is the one to watch in 2008 and beyond. For more information on RAQ, all upcoming events, music and more, please visit: RAQmusic.com
UPCOMING TOUR DATES:
1/30/08 Wednesday Club Infinity Williamsville, NY
1/31/08 Thursday Castaways Ithaca, NY
2/1/08 World Live Cafe With the Bridge Philadelphia, PA moe. Afterparty
2/2/08 State Theatre Falls Church VA Supporting The Bridge
2/8/0 Higher Ground Burlington, VT
2/9/0 Paradise Rock Club Boston, MA
2/27/08 8x10 Club Baltimore, MD
2/28/08 Jewish Mother Virginia Beach, VA
2/29/08 Visulite Theatre Charlotte, NC
3/1/08 The Pour House Music Hall Raleigh, NC
3/2/08 Soapbox Wilmington, NC
3/3/08 5 Points Pub Columbia, SC
3/4/08 Green Park Inn Blowing Rock, NC SEMI-PRIVATE EVENT
www.greenparkinn.com
3/5/08 Smith's Olde Bar Atlanta, GA
3/6/08 The Pour House Charleston, SC
3/8/08 Langerado Everglades, FL
3/12/08 Canal Club Downstairs Richmond, VA
3/13/08 The Mix One 6 Roanoke, VA
4/18/08 Blender Theatre at Gramercy New York, NY *
4/19/08 Blender Theatre at Gramercy New York, NY *
* Pnuma Trio Opens Both NYC shows and the Pnuma PA set during set break each night.   

RAQ
"City Funk"
(mp3)
from "Live, Vol. 2"
(Leeway's Home Grown Music Network)
Buy at
iTunes Music Store
More On This Album