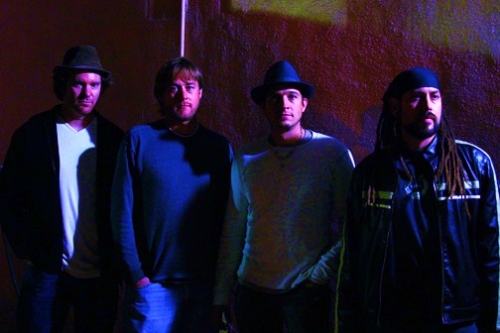 COPE

Kenny Stadelman
Bass & Vocals

Dave Gerulat
Drums & Vocals

Juan Montero
Sax, Keys & Vocals

Dennis Stadelman
Guitar, Percussion & Vocals

The band's second and latest, full length-studio album, Going Home, encompasses each member's unique, personal style, fusing every genre from rock and blue grass to reggae and electronic.  Montero brings authenticity to the album's reggae/funk element while Dennis and Ken add a new electro-jam appeal by using guitar effects and synthesizers.  Paired with Gerulat's flawless New Orleans, jazz-funk inspired percussion, the end product is a whirlwind of collaborative styles neatly packaged together into ten masterful tracks. Going Home is the band's most impressive and well thought out album yet.  Previously doting on improvised jams and unmapped arrangements, the guys produced a strategically planned collection of songs with their latest studio album. Improvisational jams were largely swapped out for compositional, instrumental breaks and unlike previous records; all band members contribute vocals to the Going Home LP. The result is the most mature and polished collection of music that COPE has ever put out.

Touring all over the southeast and landing opening gigs for national bands like the Spam All-stars and Stanton Moore Trio, has catapulted COPE into a reckoning force within the jam scene. Their latest album, Going Home, was nominated for Home Grown Music Network's Album of the Year, up against major acts such as Zach Deputy and Tim Reynolds.

Although the guys have solid and humble roots in the Tampa Bay music community, their rapidly evolving success is sure to make for a busy 2010 all across the country.  COPE will be hitting the festival circuit with a vengeance this upcoming year with planned appearances at Bear Creek Music Festival, Orange Blossom Jamboree and Aura Music and Arts Festival. Music lovers not only in Tampa but across the U.S. are starting to catch on to the dexterous musical juggernaut known as COPE; the future is bright for this creative quartet. Whether playing for a familiar and intimate crowd at Skippers or jamming out in front of hundreds of new faces at a festival, the guys of COPE are undeniably bursting with not only talent; but heart and soul to boot.

http://therealcope.com/Welcome.html
Upcoming Tour Dates
Thursday, February 11
Full Sail University

Friday, February 12
The Dive Bar Lauderdale fl.

Saturday, February 20
Ringside Cafe St Pete Fl

Thursday, February 25
Emeralds Lounge Asheville NC

Friday, February 26
All American Tavern Atlanta Ga.

Saturday, February 27
Downtown Kitchen Canton Ga.

Thursday, March 4
The Beach Bar Clearwater Fl.

Friday, March 5
Tim & Terry's Gainesville Fl.

Saturday, March 6
The Warehouse Tallahassee Fl.

Saturday, March 13
9:00pm Dunedin Brewery

Saturday, March 20
Ringside Cafe St. Pete. Fl.

Friday, May 21
8:00pm Orange Blossom Jamboree Brooksville, FL
If you want to help street team for any of these events please contact Chris Robie robie@homegrownmusic.net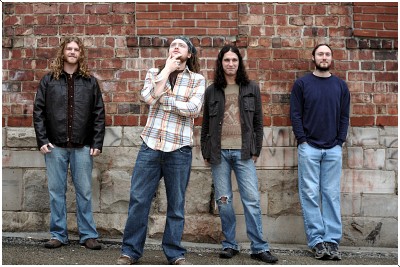 SHAGGY WONDA
Colby Miller
Guitar, Vocals, hustle n flow

Steve Laine
Bass, kazoo

Zach 'Panama' Martin
Drums, Vocals, hair

Teddy Jones
Saxophone, disco inferno


Shaggy Wonda is a high-energy rock/funk band that modernizes the classic rock sounds of decades past with driving riffs mixed with melodic lyrics. A rumble begins in the Midwest; the Shaggy Wonda circus is coming soon.

We are a mixture of personalities that collided in the great college town of Bloomington, IN. Here we have created a brand of high energy, raw, and sometimes eclectic rock music. The end result is similar to bands like Black Crowes, Blind Melon, and Government Mule. Everything from our sound, our look, to our attitude is meant to give people a band they can relate to as well as groove to. The line in our song, 'The Cut', puts it best, "A group of highly motivated, straight chill motherf%@kers who are guaranteed to live it up." We have spent the last eight months gigging around our region and building a dedicated fan base. With the release of our first full length album, 'Not Bad For Tuesday', we have been gigging vigorously around our region building our fan base and cementing our performances. Now we begin to pursue the next step on this musical ladder by making a push to gain national attention. Watch for Shaggy Wonda coming to a town near you very soon!

Upcoming Tour Dates
Feb6
VideoSaloon Bloomington,Indiana

Feb19
Booney's Avon,Indiana

Feb20
4th Street Columbus,Indiana

Mar5
Deer head Tavern Evansville,Indiana

Mar6
Mac's Up towner Charleston,Illinois

Mar11
Slippery Noodle Indianapolis,Indiana

Mar14
Parlor City Ceder Rapids,Iowa

Mar17
RedG uerilla MusicFest Showcase @The Dizzy Rooster Austin,Texas

Apr9
Illinois Brewing Company Bloomington,Illinois

Apr16
Spring fest Muncie,Indiana
If you want to help street team for any of these events please contact Chris Robie robie@homegrownmusic.net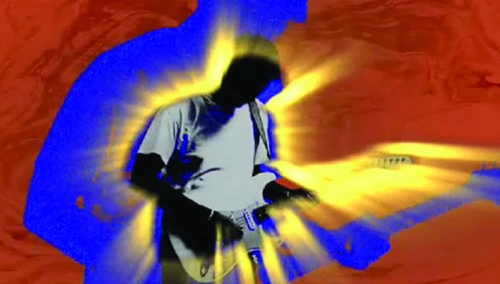 THE SKYS
Wayne Allen
Guitar & Vocals

Chris Bourland
Keyboards & Synth

Sean McDuffie
Drums

Scott Dunn
Bass & Vocals
Former Green Lemon guitarist, Wayne Allen will finally unveil his new musical project with the debut full length album release from his new band, the SKYS, entitled "Small Dreams in an Elevator".
Allen, who spent the better part of the last decade fronting the Midwest touring sensation, Green Lemon, has been hard at work recording the new album at Chillhouse Studios in Boston, MA.   The album is being co-produced by Will Bradford (of SeepeopleS & Freepeoples Frequency) and Will Holland, best known for his work with the Pixies and Dead Can Dance.   Most importantly, Small Dreams in an Elevator represents a new evolution in Allen's songwriting and a refinement of the sound he has spent the last few years developing.    With one foot in the door of traditional anthem-like rock melodies, and the other foot wildly kicking out into an entire universe of original sound-scaping and electronica, "the SKYS" is as revolutionary as it is utterly addictive!  These are songs that are as much at home being played on a car stereo as they are being played in an arena.
Some of the stand-out tracks on the album include the jungle indie-garage concoction, "Turtles," and the hard house dance infused "Nice Place," which is a complete re-working of a Green Lemon favorite.   In addition, the truly unforgettable "Heavy Eyes," is also the first single from the album and sure to be one of the biggest  hits of the year.    Allen's collaboration with Holland, Bradford, and with Freepeoples Frequency's beat creator, Brooke Binion is highly evident throughout the album.    Each song is a true hybrid of heavy synthesizer laden layers, glitch driven beats, electronic pads and guitar rock and pop, much in the spirit of acts like Radiohead, the Flaming Lips, and Bright Eyes.  What distinguishes "the SKYS" from its sonic-pop predecessors is Allen's distinct vocal delivery and his knack for anchoring melodies throughout the album, even as the sonic settings change from song to song.   It is more than refreshing to hear an album that is meant to be listened to from beginning to end, especially in the modern single-track-iTunes world." 
 
Allen's writing has evolved since bringing us songs such as the Relix Magazine JamOff Winner "Mess" and the heavily requested "Shoestring".  This same talent is evident on "Small Dreams in an Elevator".    With thought provoking lyrics and solid melodies, the songs favor a more concise and focused style of songwriting, and the results are splendid indeed!

Currently, the SKYS is gearing up for their first nationwide tour in support of the new album. Tour dates coming this Spring!