As a result of artist and fan participation, a donation of $5000 was made to Rock the Earth (www.rocktheearth.org). Rock the Earth is a not-for-profit, national public interest environmental organization dedicated to protecting and defending America's natural resources through partnerships with the music industry and the world-wide environmental community.

Bands and Fans alike stepped up to the plate to take a swing at the MLB Road Show. Ahead of the festival, Major League Baseball pledged to make a donation for every hit from artists who stepped into the cages. As well, any Bonnaroo attendee visiting the MLB Road Show batting cages would contribute $1 to the eventual sum donated to Rock the Earth, simply by stepping up to the plate.
When all was said and done after the four day festival, over 2,248 fans had visited the batting cages, and members of bands including Rogue Wave, Kings of Leon, O.A.R., Ozomatli, The Weather Underground, Umphrey's McGee, Steel Train, The Postelles, and more had taken a few swings.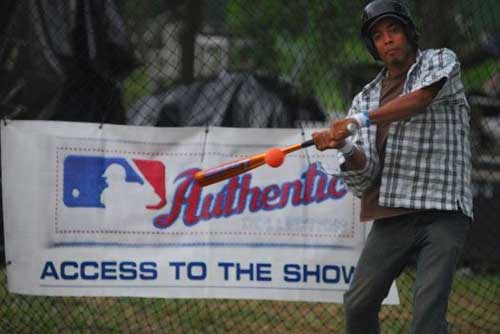 Ozomatli's Tre Hardson makes contact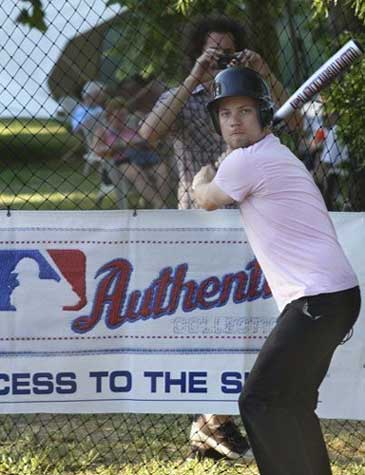 Rogue Wave leader Zach Rogue keeps his eyes on the ball

http://www.rocktheearth.org