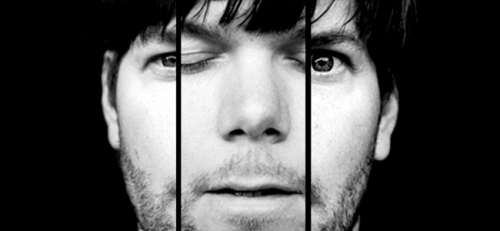 Kyle Hollingsworth releases his second solo studio album,Then There's Now, on September 15, 2009,marking the String Cheese Incident keyboardest/singer/songwriter's emergence as a trur solo artist.
For more than a decade, as keyboardist for Colorado's beloved String Cheese Incident, Kyle Hollingsworth has consistently proven one of the most innovative and virtuosic musicians on the American jamband scene. Now, with the Sept. 15th release of Then There's Now (SCI Fidelity Records), his first album since the band announced a hiatus in 2007, Hollingsworth extends his reach into areas that will both delight longtime admirers and lock in countless new ones. Emphasizing his considerable songwriting skills and incorporating a plethora of surprises, Then There's Now marks the true emergence of Kyle Hollingsworth as a solo artist.
Kyle Hollingsworth Band (featuring Dave Watts of The Motet -drums, Garrett Sayers of The Motet -bass, and Dan Schwindt -guitar) tours Midwest and West Coast States this fall in support of Hollingsworth's new album release.  Brushfire Records recording artist Zach Gill (ALO, Jack Johnson) joins Hollingsworth for the October run of West Coast dates and Colorado's Euforquestra returns home to support the September's Midwest dates.   A limited number SCI Fan Club tickets will be available through pre-sale at
http://www.kylehollingsworth.com
beginning Wednesday, July 29th at 10 am PDT.  General on sale begins Saturday, August 1st at 10am PDT at
www.kylehollingsworth.com
and at respective venues.
Kyle's complete list of fall tour dates is as follows:
September 10    Majestic Theatre    Madison, WI         w/ Euforquestra
September 11    Iowa City Yacht Club    Iowa City, IA         w/ Euforquestra
September 12     MARTYRS'        Chicago, IL         w/ Euforquestra
September 13     The Water Bowl    Muncie, IN         Wuhnurth Music Festival
September 17     Camp Zoe        Salem, MO    
September 18     Mishawaka         Bellvue, CO         co-bill w/Jeff Austin & Friends
September 19     Fox Theatre        Boulder, CO         CD release party
Following Dates are co-billed with Zach Gill
October 7    Winston's Beach Club    San Diego, CA         
October 8     The Mint        Los Angeles, CA    
October 9    SOhO     Santa Barbara, CA
October 10    The Independent    San Francisco, CA
October 11    HopMonk Tavern    Sebastopol, CA    
October 13    The Red Fox Tavern    Eureka, CA
October 14    WOW Hall        Eugene, OR
October 15    The Triple Door    Seattle, WA
October 16    Wild Buffalo        Bellingham, WA
October 17    Mississippi Studios    Portland, OR
For Hollingsworth, who has recently been more prolific than ever before, the title of Then There's Now offers the first clue as to where he stands today. Then There's Now undeniably draws on Hollingsworth's past affiliation with "The Cheese," using his previous work as a jumping off point-yes, there are some intoxicating, if more concise, jams to be savored. But the album's "now" component-irresistible melodies, poignant lyrics and fine-tuned song construction, plus a willingness to infuse the tunes with elements of pop, jazz, electronica, hip-hop and more-transports Hollingsworth into musical realms he's never before explored at length.
VISIT WWW.KYLEHOLLINGSWORTH.COM/THENTHERESNOW
FOR EXCLUSIVE ALBUM CONTENT INCLUDING
FREE MUSIC, HOME STUDIO VIDEOS, AND MORE