August 29th-Sept 1st  
Gratefulfest #9

      If you have not come out to Nelson Ledges Quarry Park yet, this is the show to see!  This is a beautiful festival site with so much to see and do you may experience sleep deprivation!    The campground is 250 acres of forest, meadow, rock formation and water.  There are two fishing lakes besides the pristine swimming quarry.  You may also find many waterfowl, turtles, frogs, nonpoisonous snakes and other fresh water life.  The forests consist of a variety of trees, wildflowers, mushrooms and an assortment of plant life.  There are many animals in the park, such as squirrels, opossums, raccoons, wild turkeys, pheasants, woodpeckers, and song birds.

     Swim in the quarry's fresh waters, or try scuba diving if you are so inclined.  Dive off the cliff for an exhilarating splash!  Take a nature walk through the woods or see the amazing rock shelves here or at the state park next door, which has caves, caverns and great rock formations.  We have volleyball and basketball courts, a new playground for the kids and a gorgeous beach to lounge on and soak up some rays.
You may want to hang out at the stage area so you don't miss any music!  I have to suggest bringing a camera, to capture some of the exciting times you will have!   Enjoy any kind of food you like from shrimp to funnel cakes and mideastern cuisine to full vegan offerings!
Oh, you want to know what bands are playing? 
4 more days & 3 more legendary nights with Dark Star Orchestra & friends!
Gratefulfest master of ceremonies- Wavy Gravy! & special guests KellerWilliams! 
The New Mastersounds, Peter Rowan & Tony Rice Quartet & Garaj Mahal!
"Ramblin" Jack Elliott, The Bridge, Cornmeal, Mr. David Gans, Roots-A-Risin
The Max Allen Band, Sanduleak, Boombox, Donna & The Tricksters, Mr. Blotto
Big Leg Emma, The Chef Dave Band, Red Hot Trio, late night Allstar jams!
Ultra-slamming, late-nighty bluegrass with The Blind Corn Liquor Pickers!
Many more unforgettable acts & performers coming soon! Plus, as always
Fireworks! Clowns, magicians, skydivers, the Ohio Burn Unit! Great food!
A long Labor Day weekend with your favorite Fest! Kindest prices too!
So much more on the way!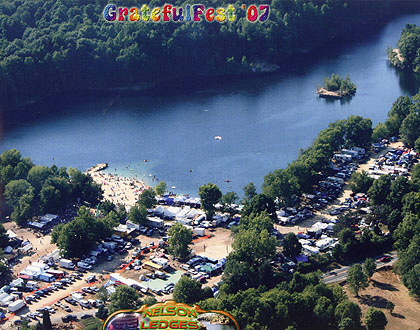 The most beautiful and unique place to experience an intimate outdoor show? 
You betcha...
WELCOME HOME, FRIENDS!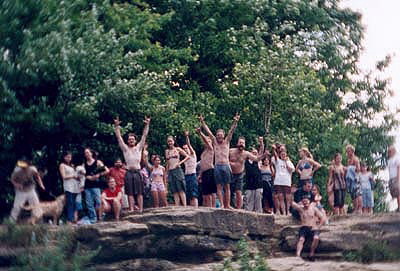 THE QUARRY ROCKS!!!
By: Micky Marotta